Jun 24, 2011
4,565
231
261
My Coop
I went to tend the chickens and I noticed Foghorn (26 week old White Leghorn rooster) and Snow White (26 week old WL pullet) came out of the run with what looked like dirty splatters on their backs. I thought they must have gotten dirty since it rained yesterday. Foghorn was worse then Snow White - so I thought that was strange - especially since he seemed to be dirtiest around his tail. Snow White seemed to just have one big dirty spot on the back area between her wings.
Here's Foghorn
Here's another closer shot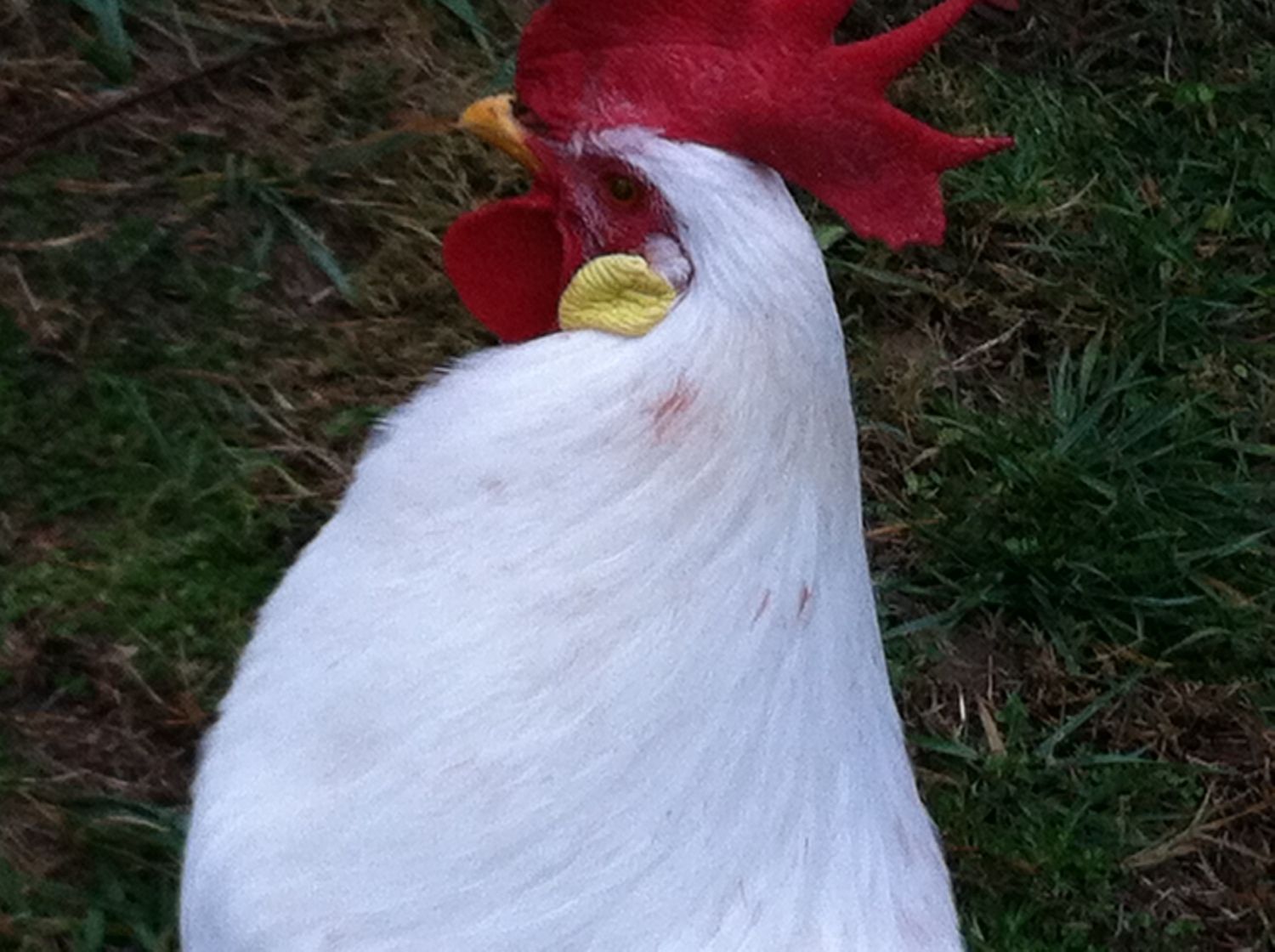 Then I went to clean out the manure box and I noticed a few blood splatters on the storage side door - I was at first concerned that someone had pooped blood. Then I noticed the splatters were on the feed front door & hanging feeder & walls & windows & manure box - there was blood splattered everywhere! Like tiny rain drop size red spots. I didn't find any big pieces or splatters. That's when it occured to me that Foghorn and Snow White weren't dirty they were bloody. I checked the other chicks for blood but didn't see any obvious spots.
My flock is: two 26 week olds (Foghorn-roo, Snow White-pullet), three 22 week olds (all pullets), five 12 week old Lavender Orpingtons (1 roo, 4 pullets) & two 12 week old Silkies (unknown sex, but possibly 1 roo & 1 pullet). We lost one silkie over Christmas - we think it was a rooster and we think the younger rooster pecked him in the head. They all share the same 10x5 coop and free range during the day when I let them out.
Here's my coop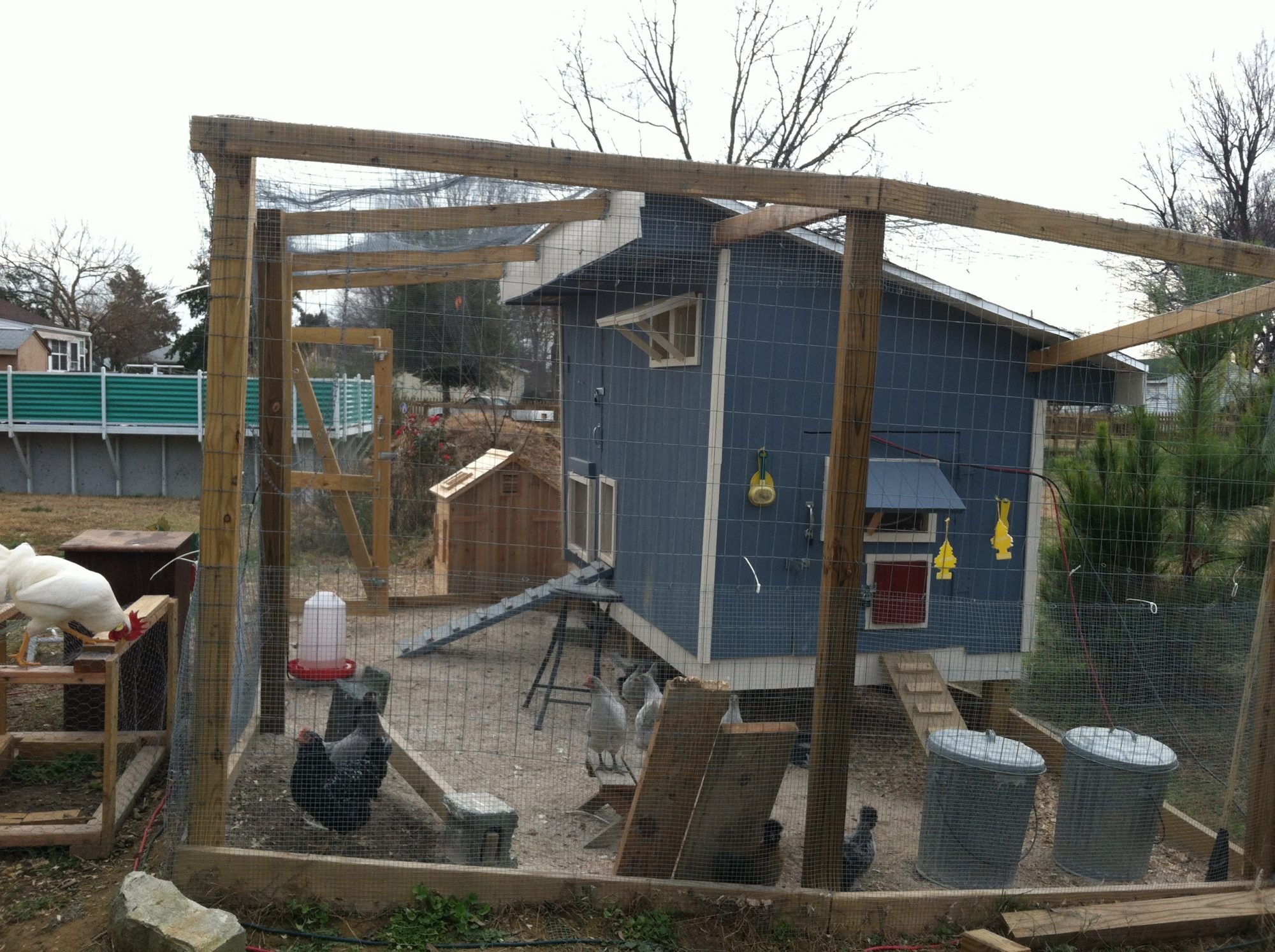 I'm wondering what in the world happened in there overnight? Do you think something very small got into the coop and they had a field day with it? Do you think the 12 week old rooster tried fighting with the older pullet or rooster or both? Do you think that Foghorn tried to mount Snow White and she fought him off? I've noticed lately she will peck him if he gets nearby her.
Do I need to clean all that blood off the coop now or will the job keep until spring cleanup? Chickens! Never a dull moment!