Here is the picture from another BYC post of an egg that was too porous.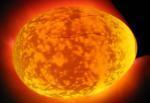 I ordered eggs from several breeders this last week and many of them resembled this picture, (spotty, mottled egg). Not quite this bad, but certainly not the solid shell I see from store bought egg and one of my own hen's eggs that I candled for comparison.
So what causes porous eggs? What effect does it have on hatchability? Do these eggs lose moisture more rapidly in the incubator, and is an adjustment to the humidity level necessary?