I can brood ducks in the kitchen!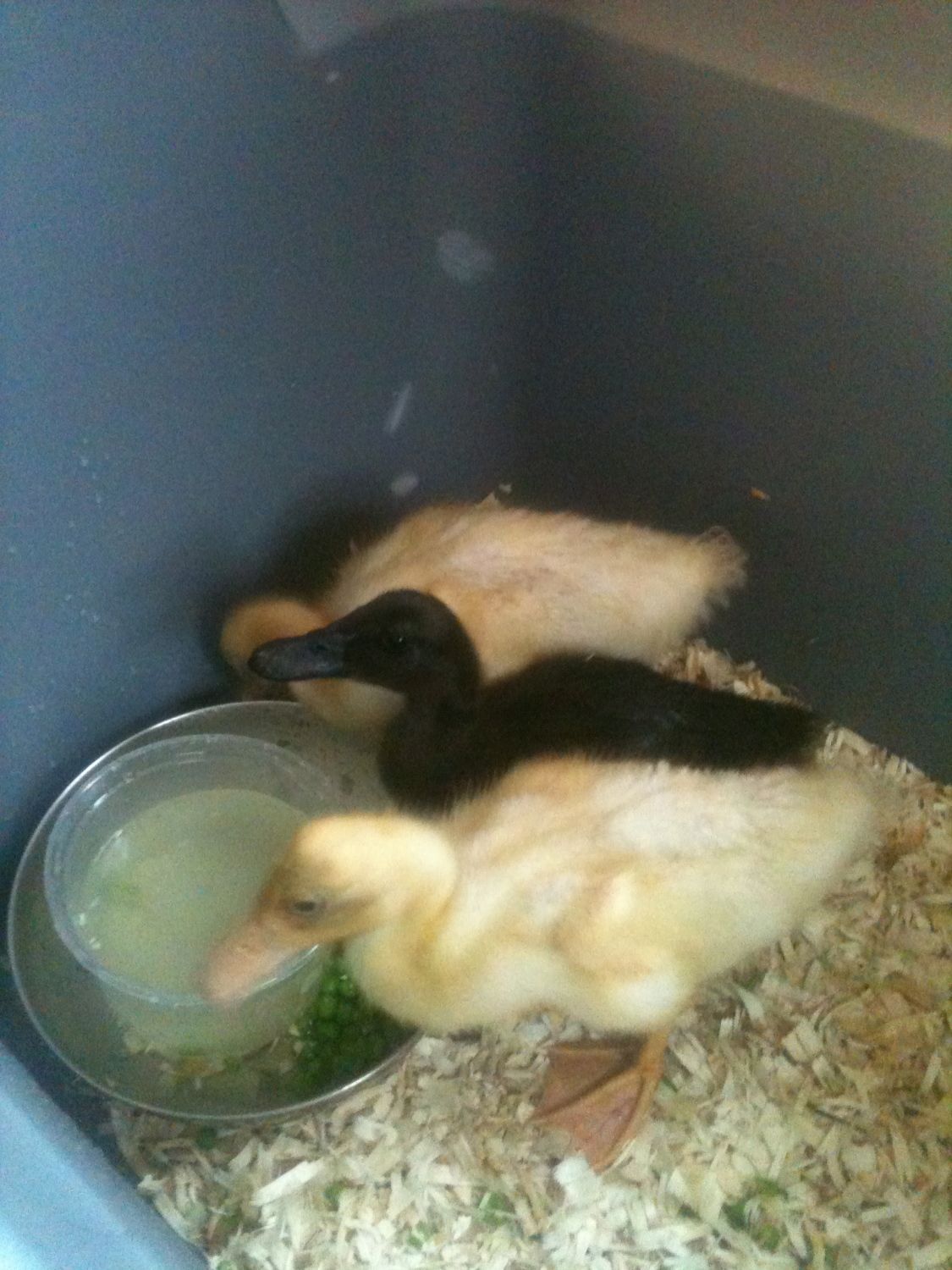 This is them settling in to their temporary brooder after I brought them home. Two Runners & one Cayuga to add to the flock.
These little darlings came from Learycow, and they are just delightful. My oldest son has not been the biggest fan of the ducks, but he loves the Cayuga and has taken over care of the little ducks voluntarily. He did his homework sitting with them yesterday, and hung with the older ducks & I last night. So, huge progress.
Here they are meeting the big girls. Poppy - my welcome wagon team leader - just could not get close enough to the babies for her liking. Nor will she for a while. She was VERY excited.
Another pic so you get a sense of her diligence in greeting the new babies...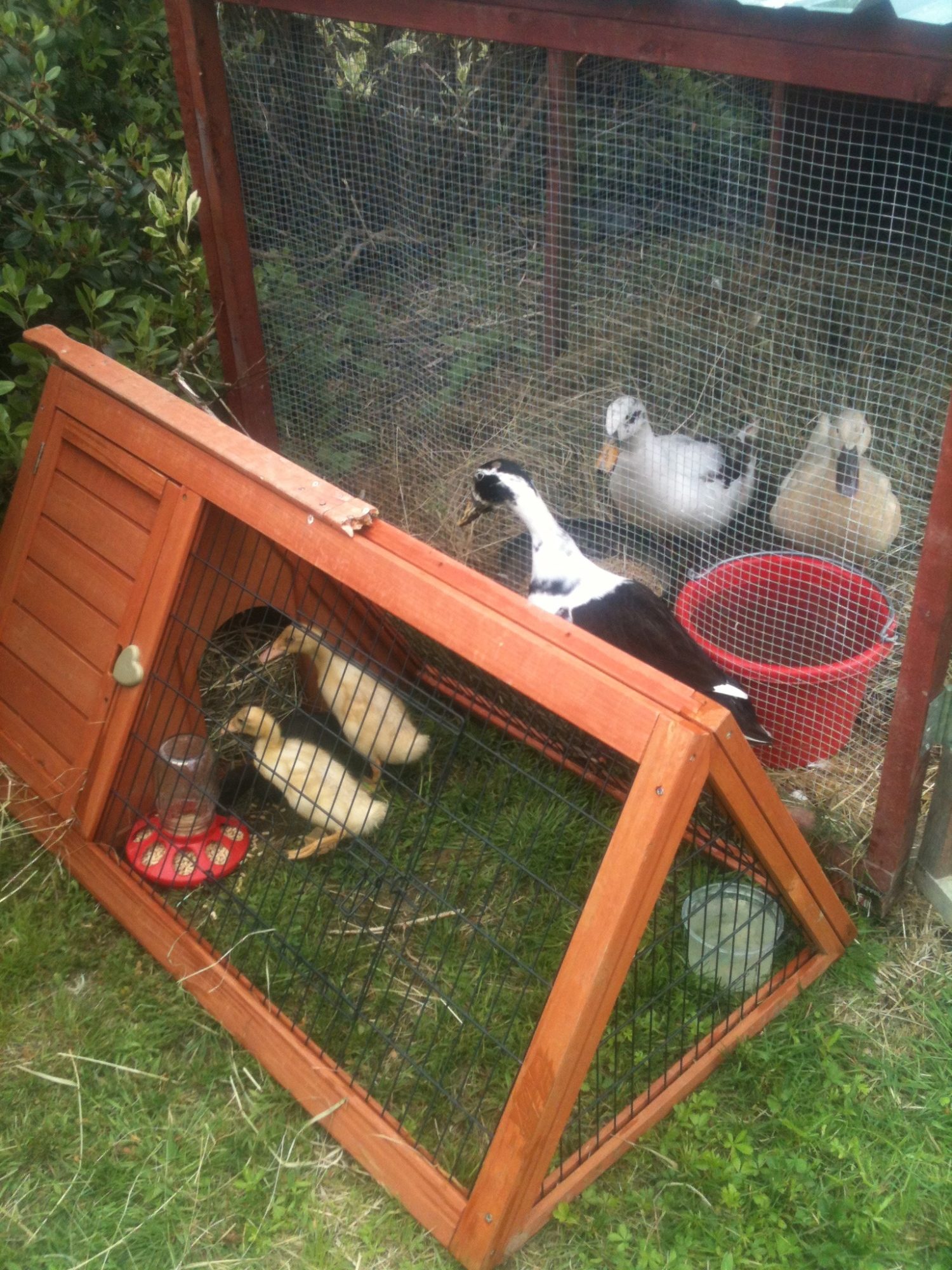 I moved them into a big plastic pool with the A frame coop in it & a light in the "yard" to brood them. At night I "herd" them into the run & close the door, move the light over them & they get "put to bed in the coop" at the same time as the big girls.
I am hopeful this silly, little practice will make it easier when we have the move outside. It also gives me a chance to fill extra water & feeders & clean the area outside of their "run" which is great. They are given food & water in the "run" at night, and are sleeping further & further from the light over the last couple of days.
Last edited: