Hi Everyone, I have a 9 mth. old white frizz cochin banty roo boy that is fiesty to say the least! I just recently set him up with his own breeding pen and put three of my standard cochin girls in with him. These girls have been submitting and breeding with my standard cochin roo since Dec. and laying great! SO I KNOW they are fine...but for whatever reason my white frizz boy won't breed with them??? I did see him make one attempt with one girl but it was unsuccessful

but ever since...NOTHING!!! What's the scoop???

I was planning to try selling some fert. eggs soon? Any suggestions??? I'm thinking of getting him some white silkie girls(more his size) and just doing F1 sizzles instead...any thoughts would be greatly appreciated. Blessings, Keri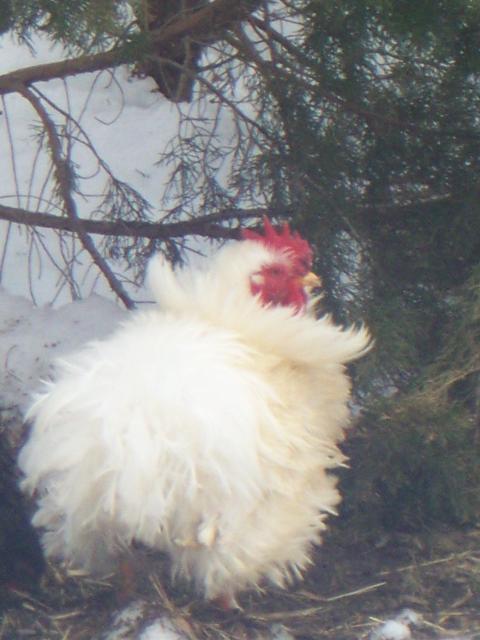 Here's "Mr. Fluff" when he was still a free ranger this winter.
Last edited: