May 4, 2010
I had hoped to be more judicious about my chicken blogging, but honestly things have gotten away from me somewhat. The brooder is now a much larger box, about 35" x 65" (our new bathtub had come in it). Even still, we anxiously await the day our little flock has a new coop of their very own. The good news is construction is well under way. The bad news is school, work and tee ball usually interfere with construction. I hope to make enough progress this coming weekend to move the flock within a week or two.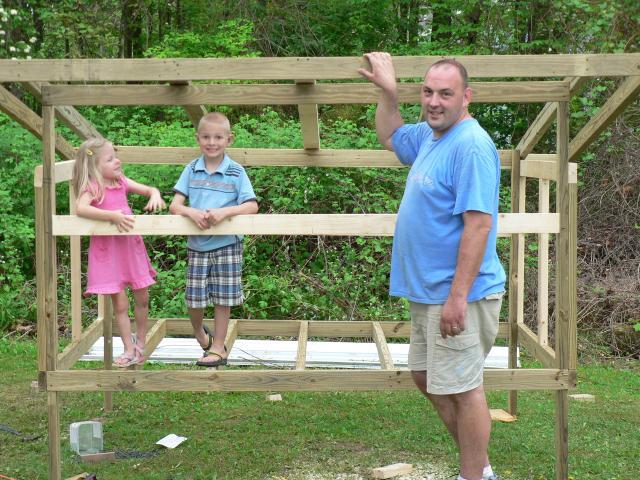 BTW...The kids approve of the coop framing. They were questioning whether I need to build them a tree house at all.
The chicks have been growing like weeds (hopefully they can help with that some) and hardly seem like the chicks from a little less than a month ago. Jane, the fan favorite from the beginning, is still the most lap friendly chicken although she has changed her looks tremendously. Biscuit, the one we've had pegged as a rooster from the start, has done nothing to change our mind. He is slow to feather, but his comb and wattles are much more prominent than the others. There is another Welsummer that is likely a roo, but I had him figured for a girl until, all of a sudden, there were his comb, wattles and darker chest feathers. Pinky has resumed perching on the water container and I've had to shoo her off to fill it lately. The older Welsummer hens are now (about 7-8 weeks) starting to look a lot like adult Wellie hens. Just like our human babies, they grow up very fast.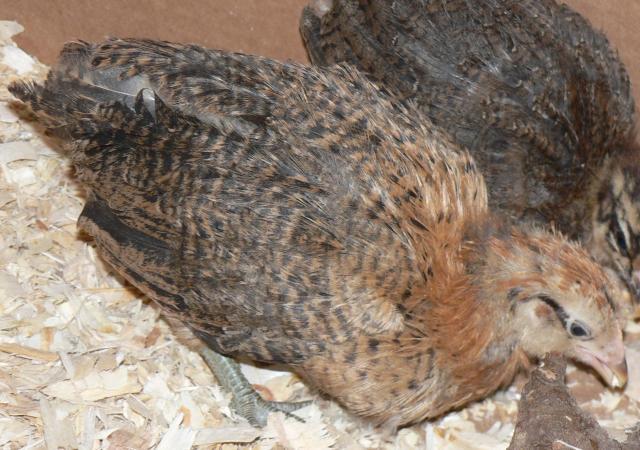 Jane is still the favorite. She's still the lap chicken although she's changed her looks so much.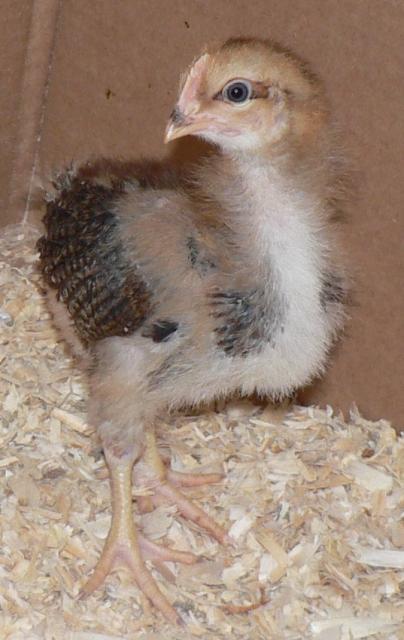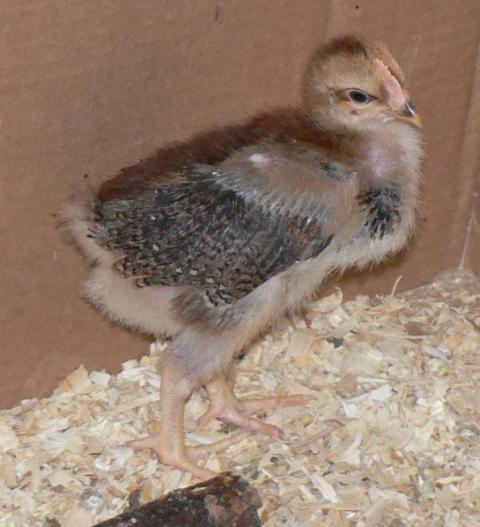 Biscuit has been slow to feather, but he sure is a big fella. Unfortunately I can't get his brother Gravy to stand still for a picture.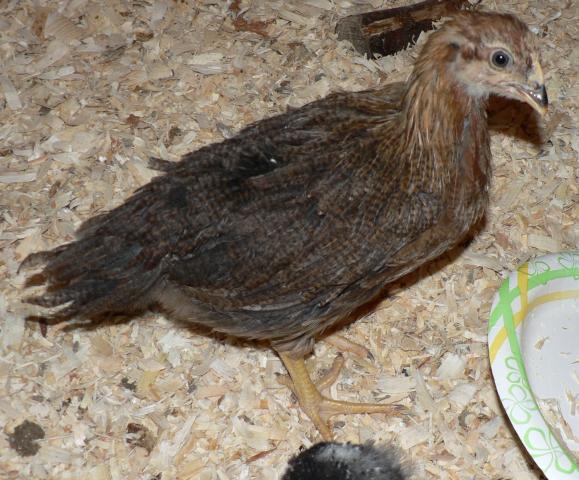 Gretchen was one of the two older [FONT=arial,helvetica,sans-serif]
Welsummerhens
[/FONT]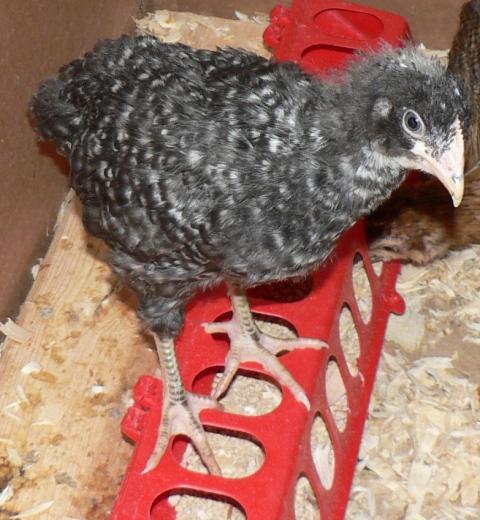 Pinky is still the flyer and probably the most adventerous.
Gurty makes me wonder if she won't throw out a comb and wattles someday as she is always alert and assertive.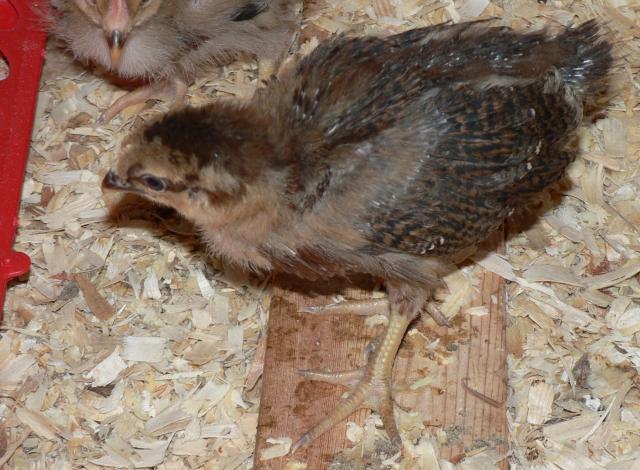 Matilda the Welsummer hen
Sunny
Jellybean
Easter Egg
May 8, 2010
So after some bad weather and a few teeball games, I was anxious to get back to work on the coop. I had only been out there for a few minutes when I started getting concerned about the wind. Figuring that some branches might come down, I climbed down off the coop. About two minutes later, this happened: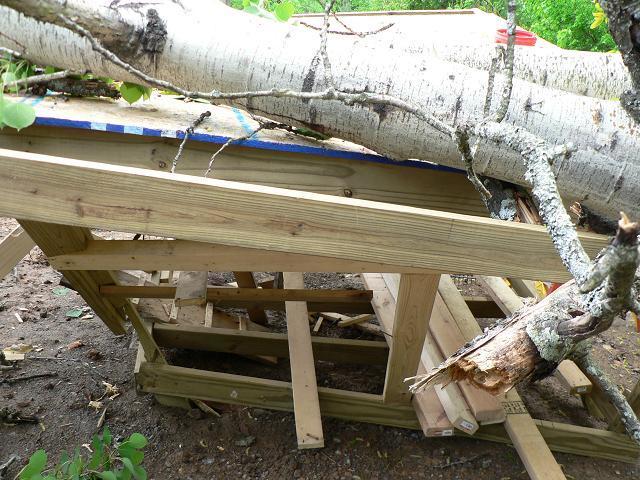 I'm starting to question the wisdom of keeping chickens a little.