Here is our attempt at a chicken coop.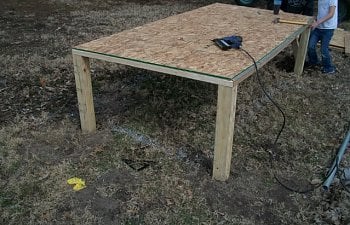 The floor is 4x8. I wanted it to be 4x6 but the hubby isn't that great with instructions, especially when they are from me.
We used all recycled materials except for some OSB and a few 2x4's We used metal sheeting for the outside covering, we had this leftover from another project. We will paint this red after we are all done.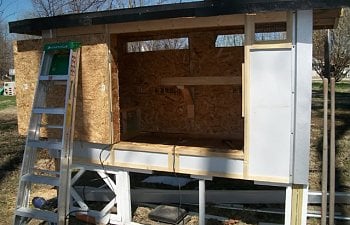 Here you can see we put a large door on the front. And we are building part of the run area underneath the coop.
You can see we built a roost area from 2x4's turned on end. After we got the chickens in the coop they didn't seem to like the narrow roost so we added anoter 2x2 to make it wider and now they love it! If you look on the bottom right hand corner you can see our pop hole door.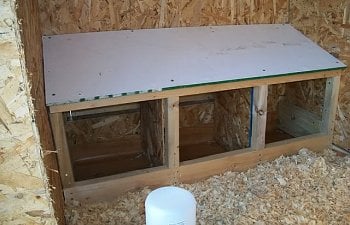 This is the nesting boxes. We have a door on the outside to access the eggs.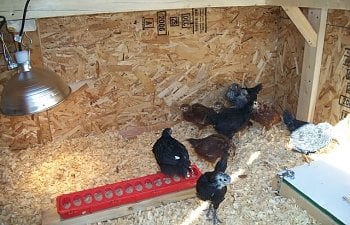 The chicks really enjoy their new coop. In this photo they were 6 weeks old.
I'll post more photos later showing the finished run.
​