GREAT-EGGS-PECK-STATION
Hello all our names are Al and Jan and this is our BYC coop !! We live on the central coast of california and our weather is well always perfect :-} We are very lucky. For this reason we decided to make more of a open coop then most. The roof is covered compleatly to protect from some weather three sides are open with chicken wire around and it is built up aginst a shed as you can see in the pics. We have turned our whole back yard in to a garden and coop. Our home has a nice size court yard that we have our events and BBQ so we did not do anything but mow this area. We built two garden boxes that are 6'x14' leaving us a space on one side for a sitting area and planting bench and a 20'x20' on the other side for a coop so to leave some room around the coop to walk and collect eggs we made the coop 12'x12'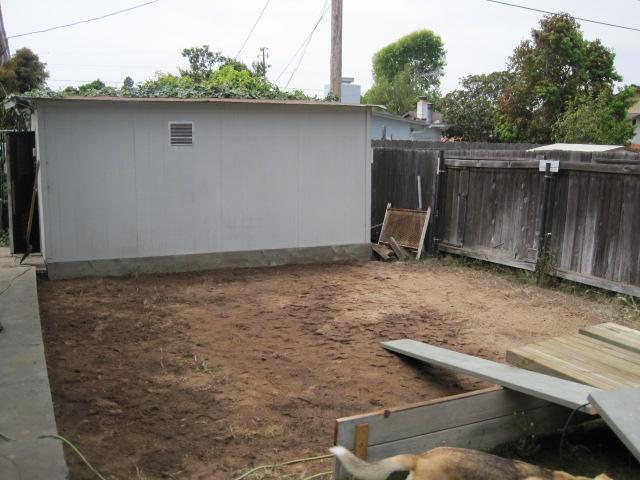 Here you see where we tilled and graded the area .......
Next we dug in 2x12 lumber i had left over from a job ......
I also had some left over 4x4 most that were 6' that is what determined how high the walls would be .....
We then installed the wire around the three sides and built a door ......
I had some left over wood roof shakes from a job so we used them to add somthing to the front view......
Three of our six ladys trying out one of two roost branches we have in the coop........
Here is the back side of a laying box no door on it yet but it will open to collect eggs.........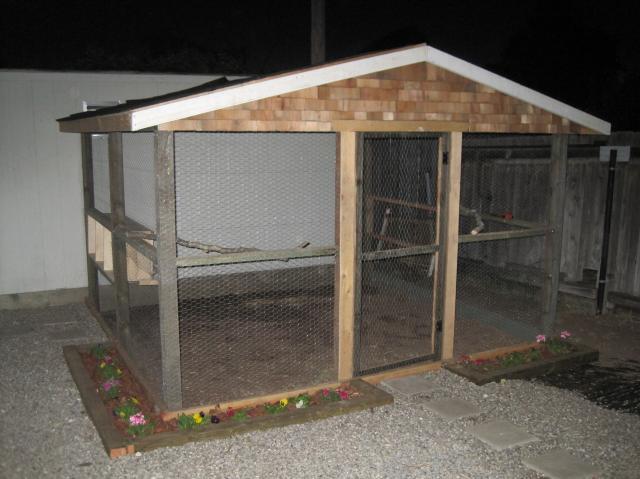 There was some left over 4x4 so we made some planters around the coop to plant some flowers ......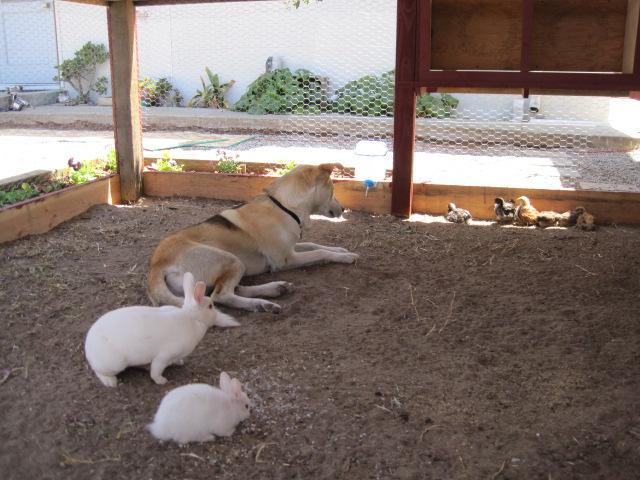 Badger is the best dog ever he is the babysitter also our bunnys (Nova & Ringo)love the big area to hop around Badger has been very good from the beging it is great to watch him interact with the babys .......
This is nova my daughters 4H show bunny.........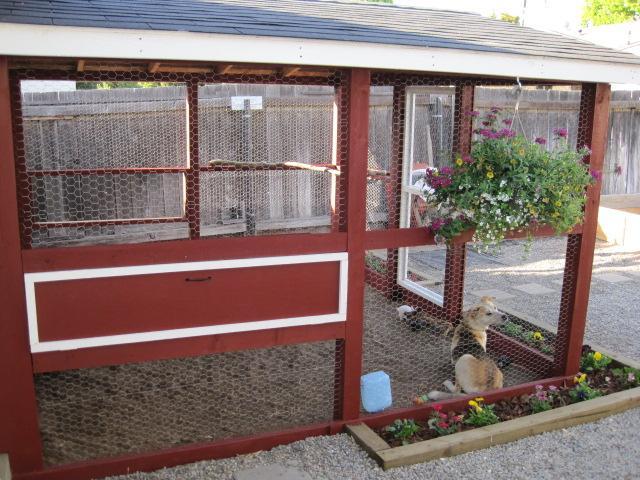 So now the door is on and some added paint and flowers we also used stepping stones to make a path and gravle to keep it clean .....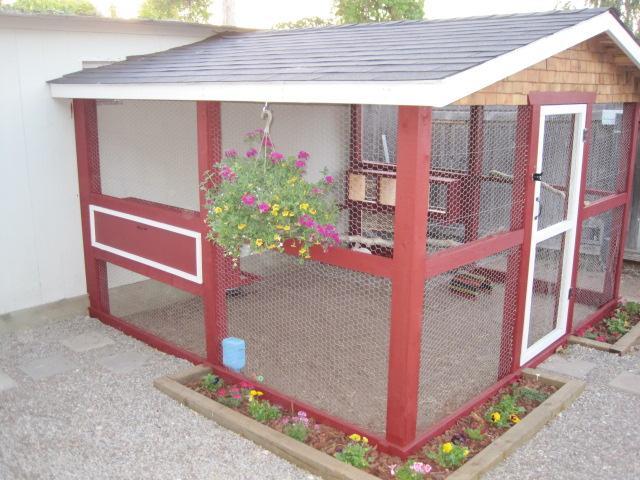 Its getting there not bad for a weekend and couple of late nights after work ........
This girl loves to be all over Badger they pick at him a feed off of him like i said it is great to watch .......
Cute butts..............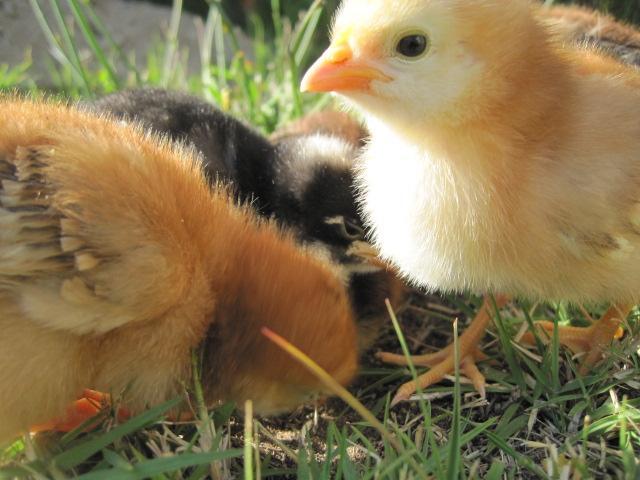 Well that is a start we have lots to do still so we will add more as we go. There is a while before the begin to lay so i have time to make a couple of ladders to get to the laying areas also going to install a light incase we need to check on them at night other then that we are not sure but would love some input from anyone !!!! I wish i would have found BYC before we started there is lots i would change but think this will work for now ??????