Well Hello there,
I see you clicked that lil link under my picture when I made a comment which means you didn't come here to see an empty page now did ya?
Well I guess we be a needin to get down to it, well allow me to start by showing you a picture of me and the wife
She is the one in the red sweater we met some years ago now she has raised chickens since she was a knee high to a grasshopper I guess bein raised in the country will do that to you all of her family has always had some form of chickens or other farm animal's so it was only natural that she knew how to raise Chickens, Me on the other hand I was raised a City boy with country attitude in other words I always was a country boy deep inside just always lived in the city.
I grew up fishing and camping my mom had a garden and her SO. Hunted he always took us boys (me and my brothers ) it was just never my thing for sure to dang cold to go and sit in the woods all day....lol
So you see city boy with country attitude but you didn't come here to here about us you came to hear about and see pictures of my girls.
 So welcome to the Backyard Chicken ranch.
Come on in and sit a spell and I will tell you about it..........................
Well it all started in the fall of 2009 we (me and the wife) moved to the country and decide to have some Chickens for the eggs and the meat so we set out to find a coop and all the one's we looked at were sure nice and all but way to much for our budget (upwards of 800-1000 dollars per coop.)
So we started to look at plans and winter was settin in about now so I said to the wife I said "Wife if we are gonna get chickens in the spring I best be gettin that coop out yonder built

and soon before winter grabs hold".




So I set off to get a coop built, now I searched high and low for plans and pictures but none really caught my eye so I said you know what I got all this tin and stuff we don't use so I am gonna start building and gonna use all that tin if I run out then I will go buy more or some plywood which ever is cheaper it will at least get us started.


Off to the hardware store I went got a big box of screws and went to building now the size is plenty big enough for any chicken to be plenty happy with all the room they have up in there. I would show you a picture but I never got one of it besides like I said it is made of re-used tin so it isn't that pretty but it will work for the time being I am working on the plans for the new and improved coop cause I have seen so many wonderful coop ideas here on BYC that I want to use this idea in it and that idea in it so as I go I am adding this or that so maybe by summer time I will be able to build a new one better then the other one for my girls.
Right now I only got half my flock the others are going to be bought later still waiting on my local feed store to get in my Buff Orpington's then I will have my spring Backyard flock completed (at least for this year shhh don't tell the wife .......lol)
now here is the pictures I have so far enjoy.
This is biggin she is the "biggest" of the bunch she is queen of the roost they are all BR's.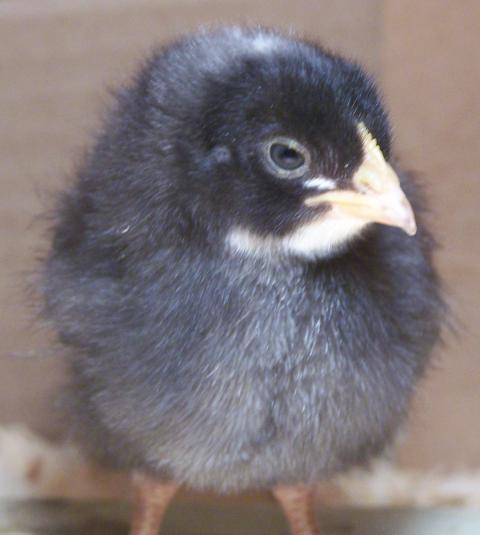 Expect for one he was a "packing peanut" from the feed store

.

He is the only RIR I have.
I say it's a he because he acts like a he but I really am not sure yet, as you can tell him and Biggin are good friends I call him Ol' Red.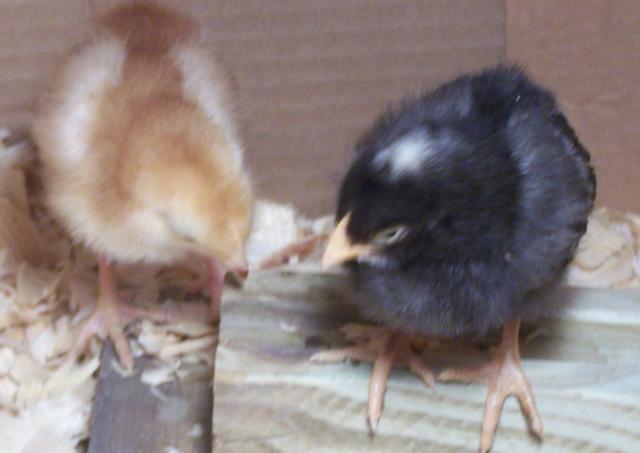 Here is my little fuzzy butts enjoying the roost and showing off there little fuzzy butts they like to explore they seem to like the roost they just have not learned that it is where you sleep at yet they like it well enough they just don't stay on there to sleep .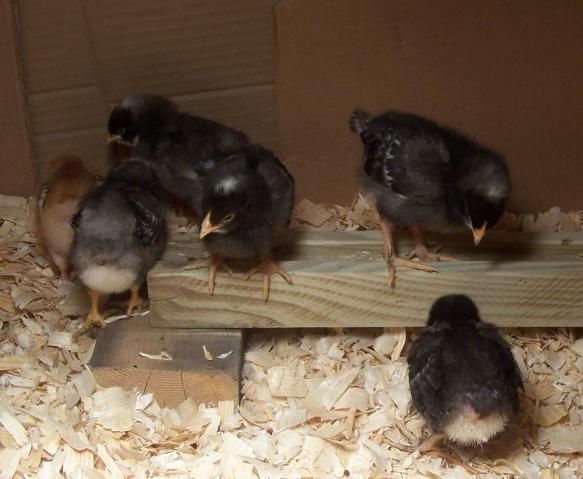 They do enjoy exploring new things on the roost.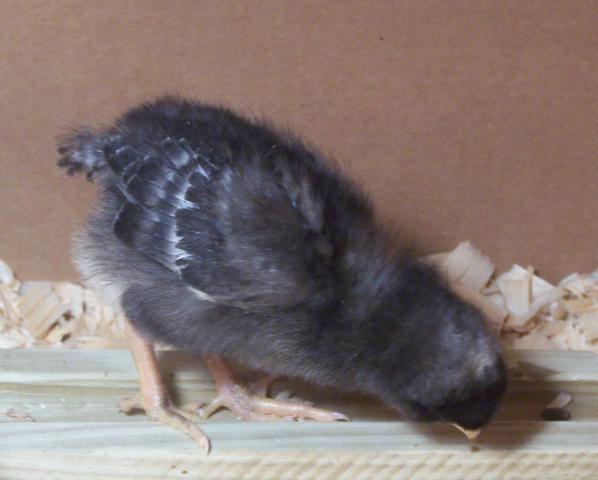 She pecked that dot for a good while...


Well that is all I have for now but as they get bigger and improve I will keep this page updated with the new things they do and can get into so thanks for stopping by check back in from time to time for new pictures or ideas.



So long from the Backyard Chicken Ranch.