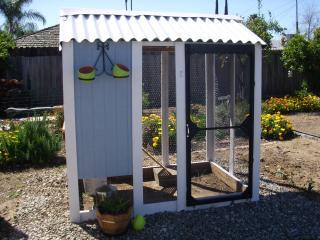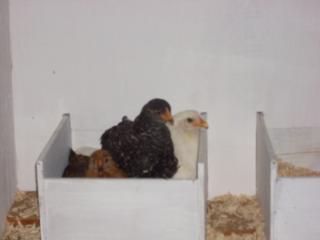 A backyard coop in Bakersfield, CA enjoyed by three chickens.


It cost about $125, and much of the material was recycled. The door is an old window screen and the nesting boxes are old kitchen drawers. Much of lumber was found in my dad's wood pile. I did buy the roofing material, siding, and redwood fencing slats (for the uprights). The girls are still young but they seem to have taken to the coop just fine. Below is a picture of one of the girls with her "mom."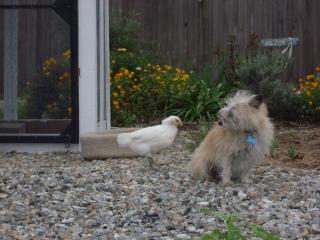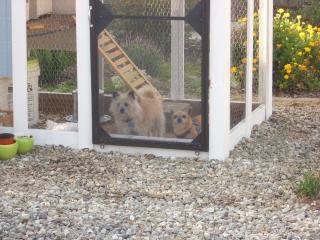 There's nobody here but us chickens!​
​
​