Best chicken coop design for 4 to 12 chickens
Materials
3) 4x8 Plywood sheet 3/8 or 1/2 inch thick
10) 2x4 wood 8 ft.
3) 4x4 wood posts 8 ft.
2) 1x2 wood 8 ft (for perch)
1) Box of 1 1/2 in. wood screws
1) Box of 3 in wood screws
1) 1x6 wood 6 ft (rough cut for ramp)
4) cabinet handles
7) hatch locks
14) cabinet hinges
2) heavy duty door hinges
2) 10 ft section of metal roofing 3ft wide
4) 'L' shaped metal brackets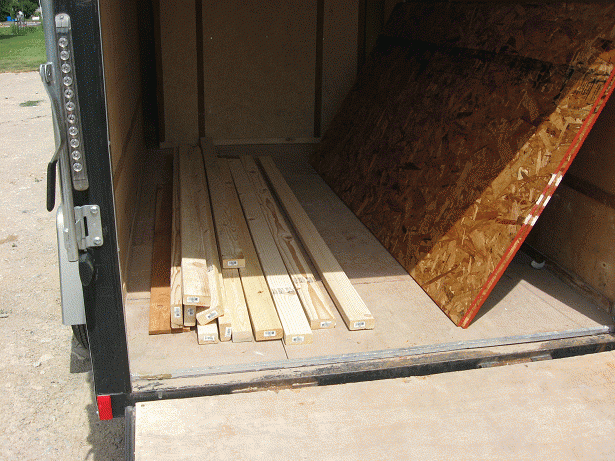 Design drawings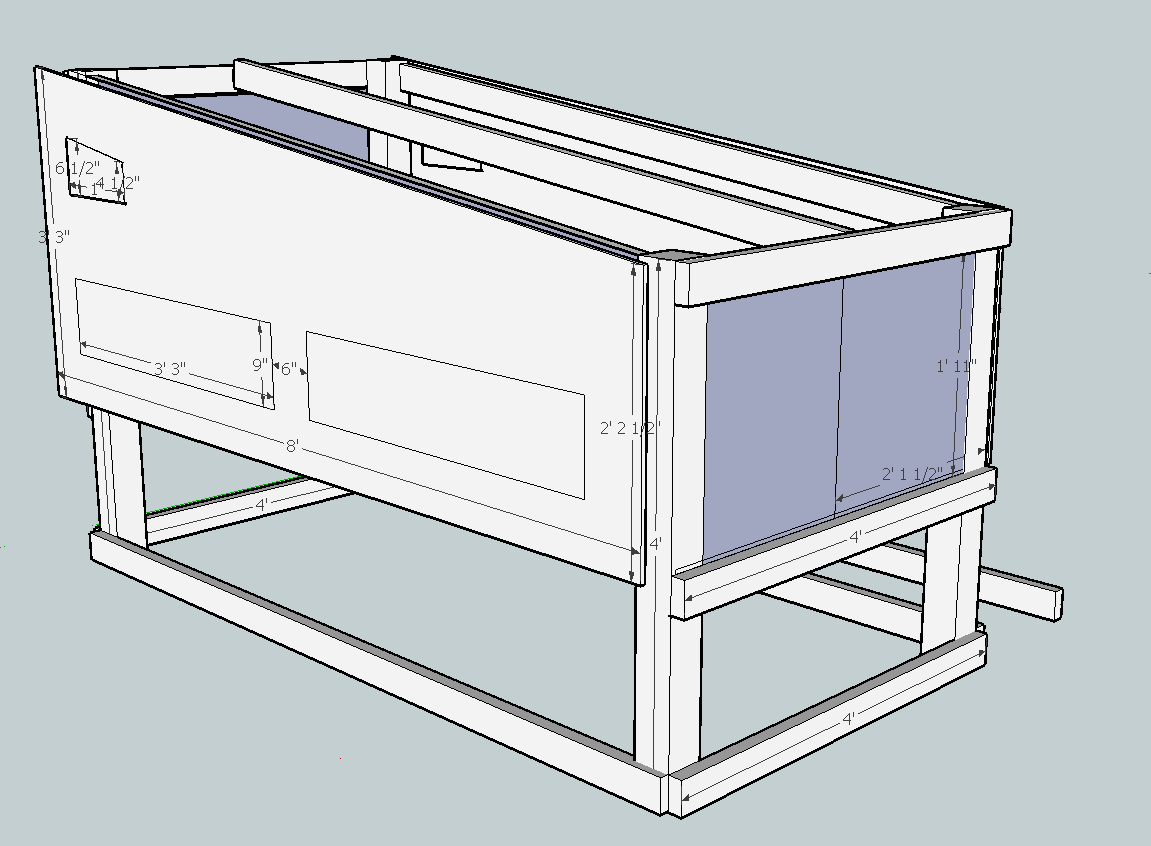 Notes:
The bottom section is covered in hardware wire to provide a shaded / covered outdoor area, open to the from chicken run area.
The 'L' shaped metal brackets are used to mount the two side 2x4s on the inside of the posts.
The back doors overlap each other to strengthen the closure and block cold wind in the winter.
The vents at the top are covered with hardware wire to let air through, but keep birds in.
All side and front hatch openings have hinges on the bottom and clasps on the top oriented such that gravity keeps the clasps locked (prevents inadvertently leaving them unlocked while it looks closed).
The run area is optional. Once chickens are accustomed to roosting in the coop, they will stay near and return nightly. But you should close up the front hatch to prevent skunks, raccoons, cats, dogs, snakes, etc. from bothering the chickens and eggs at night.
The self-waterer and self-feeder shown are homemade from 5 gal plastic buckets and very large dog bowls.
The camo paint job is entirely up to you.
The hatches permit extracting eggs without having to walk in.
The stakes keep critters from getting out or in of the chicken run area.