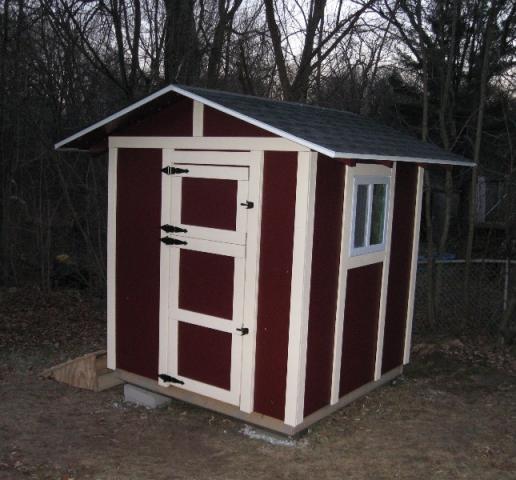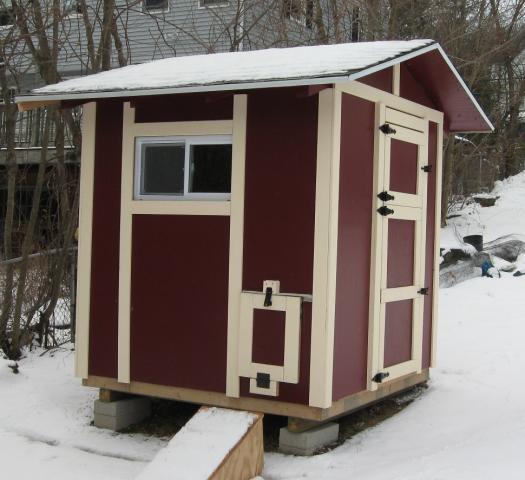 This is the chicken coop my father and I built this fall. I looked all over the web to try to find some free plans and finally found this plan at buildeasy.com. We made a couple changes in the framing and design..... no actually, we made several changes but it gave us the dimensions to start with. The coop is 6'x6'x7'3". I wanted a really sturdy structure so we used 2"x 6"s instead of 2"x4" for the base. The bottom has hardware cloth attached to it to prevent any rodents from eating through the floor. We also framed the walls more like a house instead of using 4"x4"s.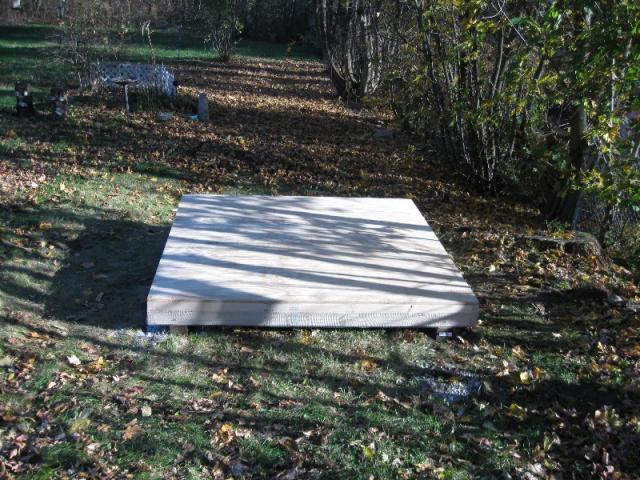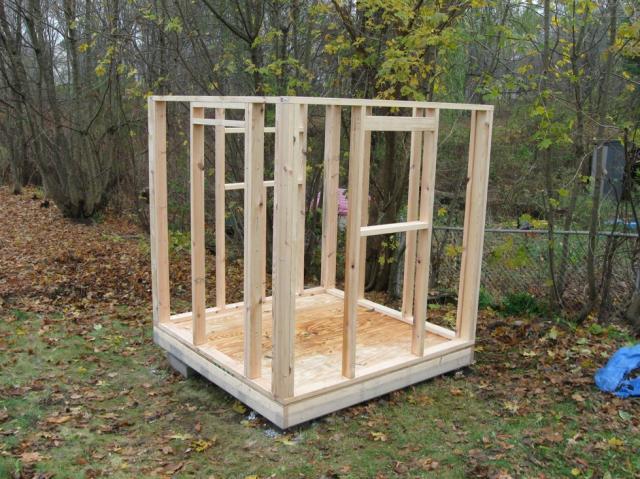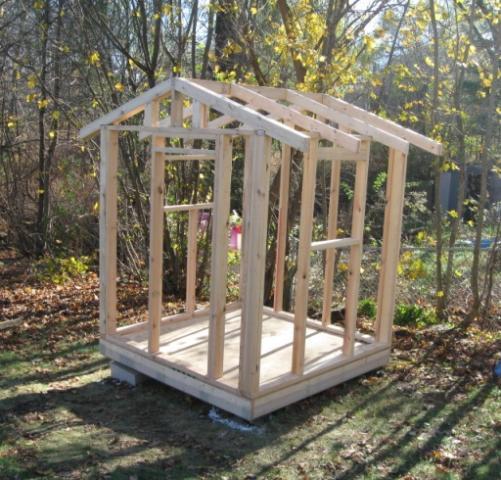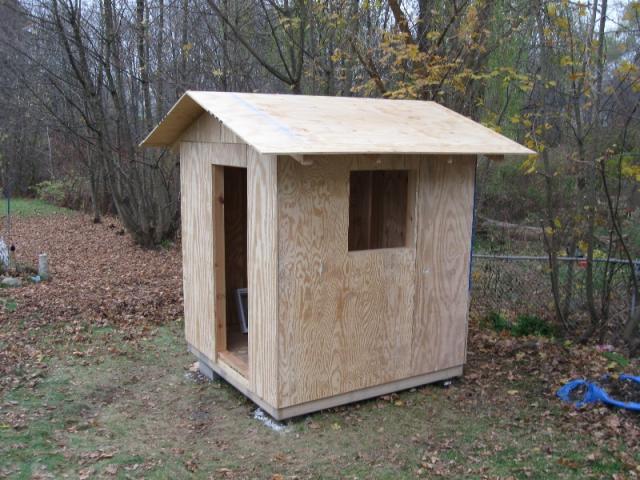 This is my Daddy-Oh.... painting the trim...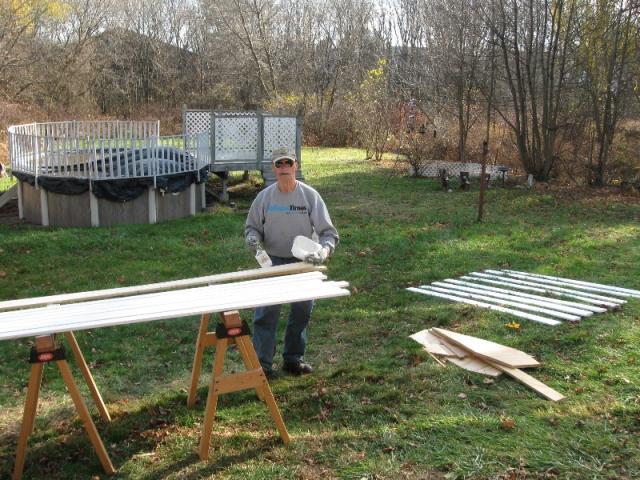 I wanted my door to be barn style so that I could open either the top or bottom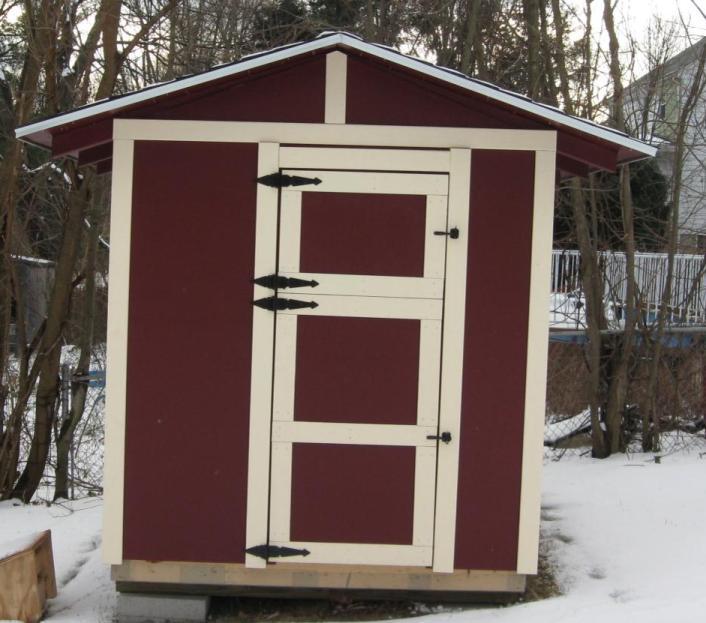 Sometimes the littlest things turned out to be a pain.... The first decorative hinges I bought were to big and these were the only ones I could find that would fit.
These feeders were made out of PVC pipe from ideas I found at BYC. These are working perfect!!!... None of the hens are tossing feed out or making any kind of a mess.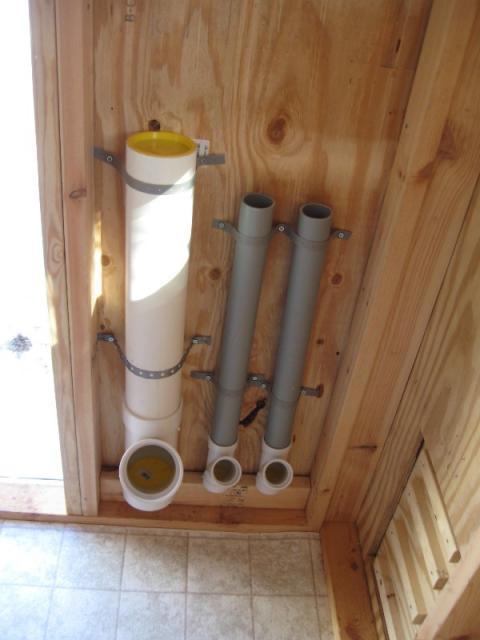 After nailing on the shingles my wife didn't like the roofing nails sticking through the ceiling...she was afraid they may fly up and hit them so I covered the rafters and ceiling with panel sheets. She is often right about things like that.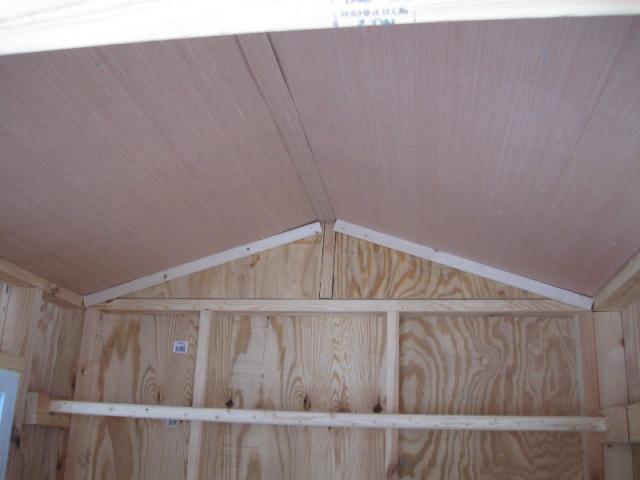 The floor is lined with linoleum along with the top of the nesting boxes. I deceided not to attach the linoleum to the floor and be able to remove the entire sheet if I need to.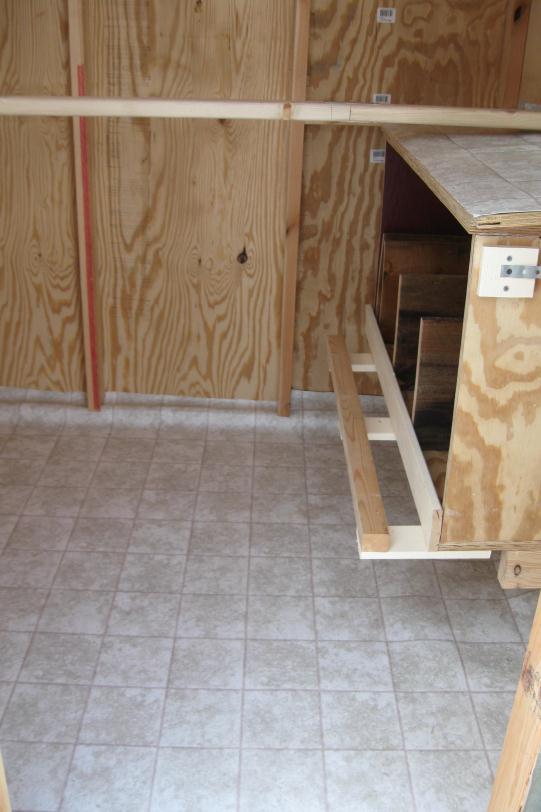 The nesting boxes were built to be on the outside of the coop but my wife felt that may be to cold for them in winter. Since the boxes were already built I just made a few changes and tried my best to mount them inside. I then had to fill in the spaces that the hens might get stuck in. I probably should have just built the boxes over. I also had to cut off a storage area that was a section of the nesting boxes because it just got in the way with the nesting boxes being on the inside.


I got my 6 hens from friends who have chickens. I was a little worried that they might roost on top of the nesting boxes but the second night we saw three roosting on the lower pole and the next night 2 roosting on the upper pole. The first two days we got one egg.... the third day.. three eggs.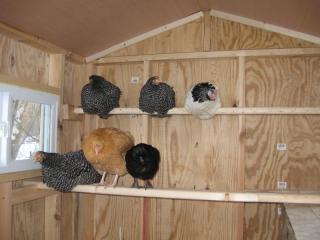 Finally finished a run area for them