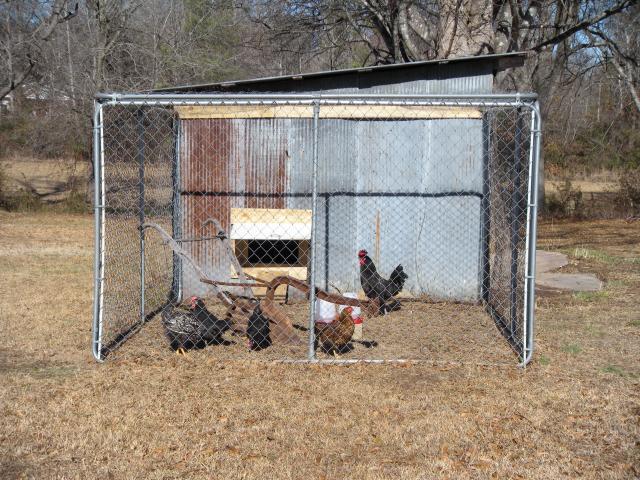 I DECIDED TO RAISE CHICKENS FOR A HOBBY. WE HAD THIS OLD SHED ON THE 1 ACRE LOT WE OWN NEXT TO OUR HOME IN BREWER, MISSISSIPPI. IT'S A SMALL COMMUNITY JUST SOUTH OF TUPELO. TO SAVE MONEY IN MY NEW HOBBY AND TO KEEP THE DW FROM MAKING ME LIVE IN THE SHED, I TURNED IT INTO MY CHICKEN SHED. THIS IS HOWEVER THE TEMPORARY HOME AS I WOULD LIKE TO BUILD A BETTER SHED WITH MORE ROOM, THIS CHICKEN RAISING IS VERY ADDICTIVE. MY CHICKEN RUN IS JUST 10'X10' BUT I WILL BE ADDING TO IT IN THE NEXT WEEK OR SO, THE SHED IS 10'X10' AS WELL. MY DAD GAVE ME MY FIRST 5 CHICKENS, 1 ROOSTER AND 4 HENS. I FINISHED MY SHED AND RUN IN 2 DAYS, THIS WAS ON DEC. 27, MY DAD GAVE ME THE CHICKENS ON THE 28TH. MY DW DECIDED THEY WERE NOT SO BAD AND DECIDED TO GET INTO THE HOBBY ON A LIMITED BASIS. THIS MEANS SHE WANTED TO PICK OUT A FEW CHICKENS OF HER OWN.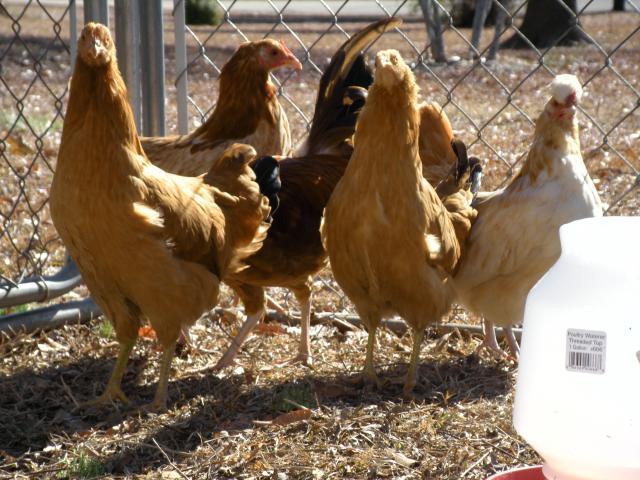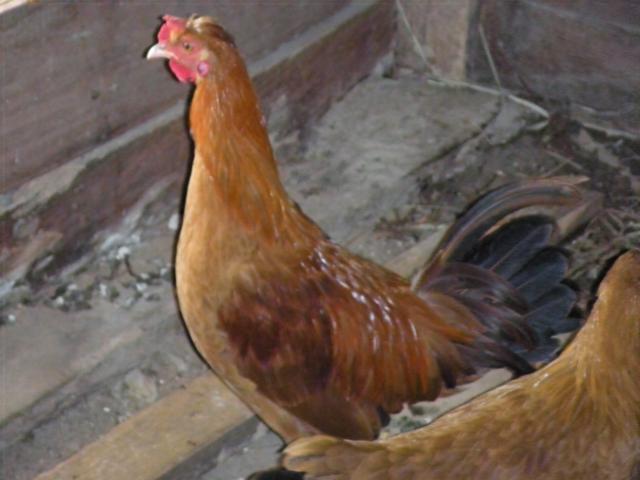 THESE ARE THE CHICKENS MY WIFE WANTED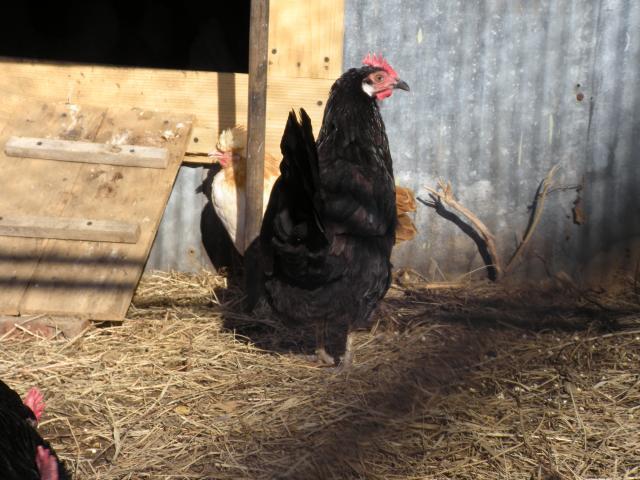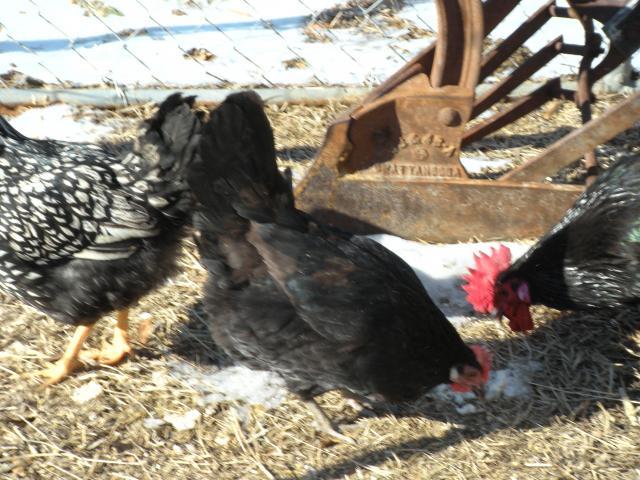 SHE NAMED THE ROOSTER JACKSON AND THE 2 HENS EBONY AND IVORY. THESE WERE SUPPOSED TO BE BLACK AUSTRALORPS BUT IT SEEMS WE WERE MISINFORMED WHEN THEY WERE PURCHASED FROM A NICE MAN AT 1ST MONDAY IN RIPLEY. MY DW SAID THEY LOOKED LIKE CROOKS BUT I DIDN'T LISTEN. WE DIDNT REALLY CARE WHAT BREED THEY WERE, WE JUST LIKED THE WAY THEY LOOKED, MY WIFE SAID THEY WERE PRETTY. DW SAID I COULD GET MYSELF A COUPLE OF HENS SO I GOT A SILVER LACED WYANDOTTE AND A GOLD LACED WYANDOTTE.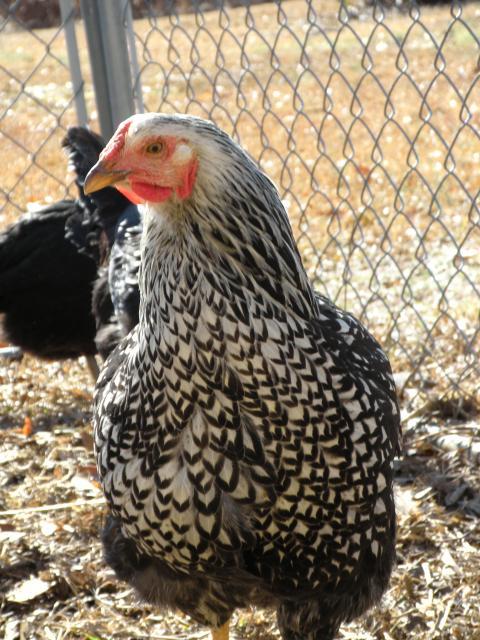 THE FOLLOWING MONDAY MY DAD FOUND AN AD IN THE PAPER FOR HENS WE WENT THERE AND BOUGHT 3 AMERICANAS




SINCE I STARTED I HAVE COLLECTED 3 EGGS, I DON'T KNOW WHO LAYED THEM .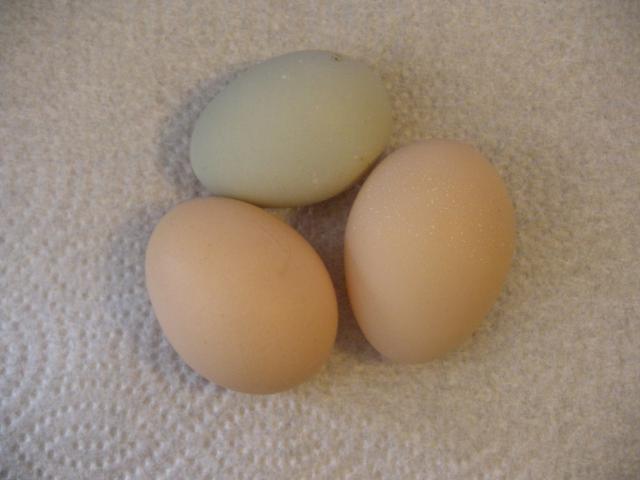 OK SO I DECIDED TO BUILD AN INCUBATOR, I GOT 47 EGGS FROM A FRIEND, BLACK GAINTS,EE'S,BLACK AUSTRALORPS, AND MUTTS. I CAN'T WAIT....ALL THE PARTS WERE FREE EXCEPT THE 2 CLASPS FOR THE DOOR AND WEATHER STRIPPING ABOUT 8.00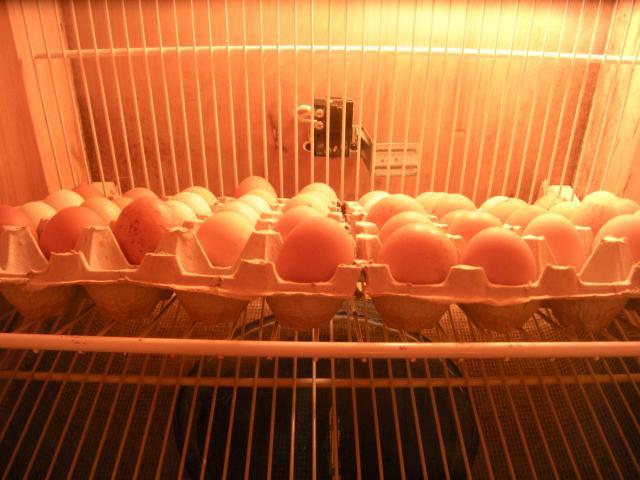 I EXPANDED MY RUN TO 10X30 IT IS LACED AT THE TOP WITH NEON FISHING LINE 30# TEST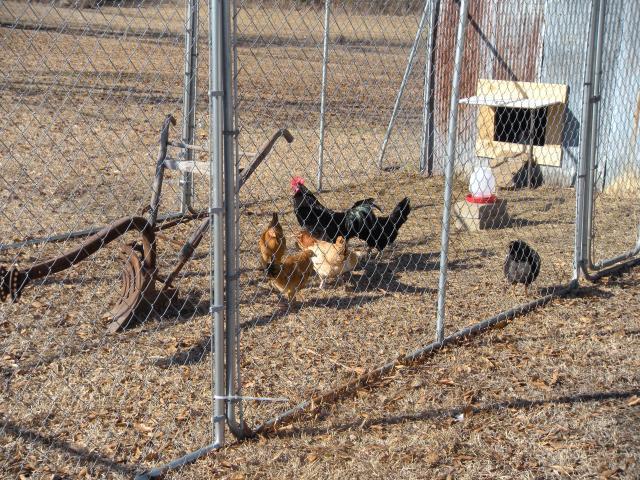 THATS MY DOG PESO CHECKING OUT THE NEW RUN SPACE

SINCE I STARTED INCUBATING THOSE EGGS I DECIDED I HAD TO BUILD A BROODER/GROW OUT PEN FOR THEM IT IS 5X5 IT WAS BUILT FROM PALLETS I GOT FOR FREE ,THANKS ROBERT ,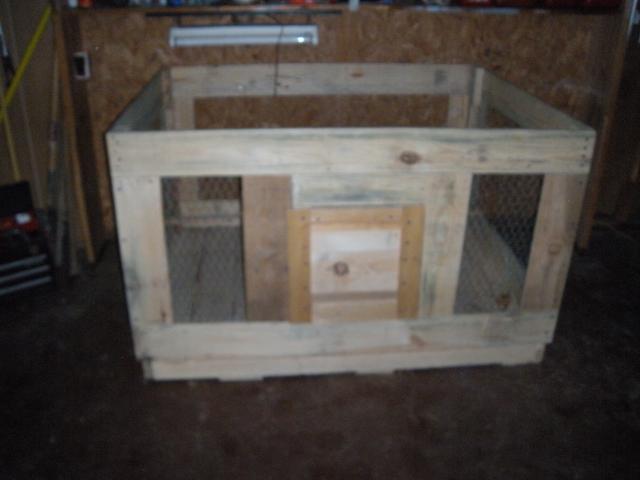 I ALSO HAVE BEEN INFORMED BY MY DAD THAT HE IS GETTING OUT OF THE CHICKEN BUSINESS SO HE WILL BE BRINGING OVER HIS OTHER CHICKENS NOT SURE HOW MANY BUT A FEW STANDARD HENS AND 2 BANTUM ROOSTERS AND 3 HENS MAYBE MORE. I BUILT THE BANTUMS A COOP SO THEY DIDNT HAVE TO DEAL WITH THE BIG ROOSTER. THIS COOP WAS BUILT FROM PALLETS AND 2 PLYWOOD SHIPPING BOXES ALL BROKEN DOWN AND STARTED FROM SCRATCH. i GOT THE SHINGLES FROM DEAR OLD DAD HE HAD A FEW LEFT OVER BUNDLES FROM SEVERAL YEARS AGO. I DID BUY A BOX OF DRYWALL SCREWS TO PUT IT TOGETHER TOTAL COST $6.11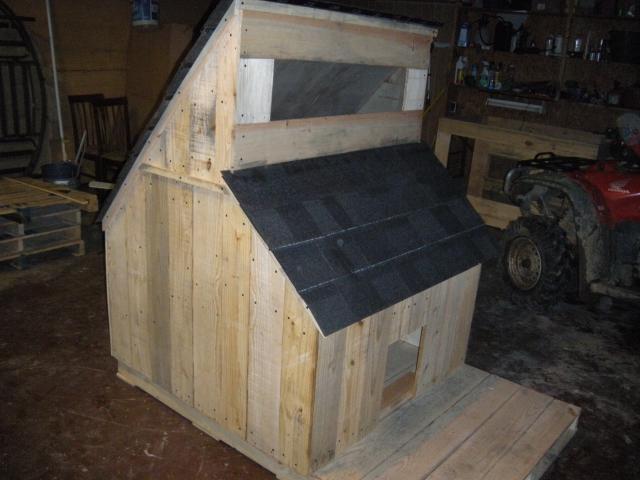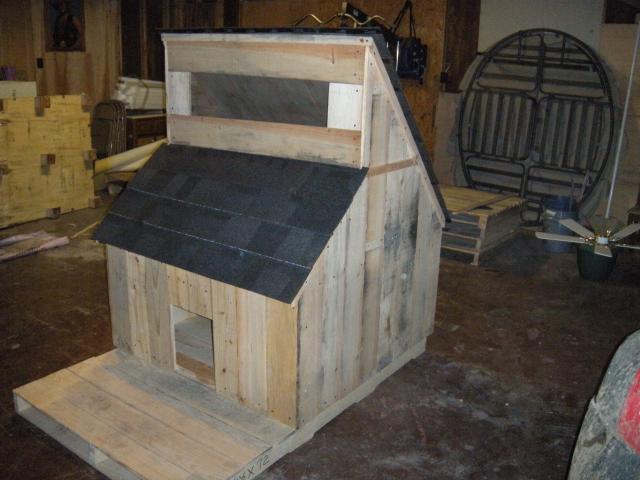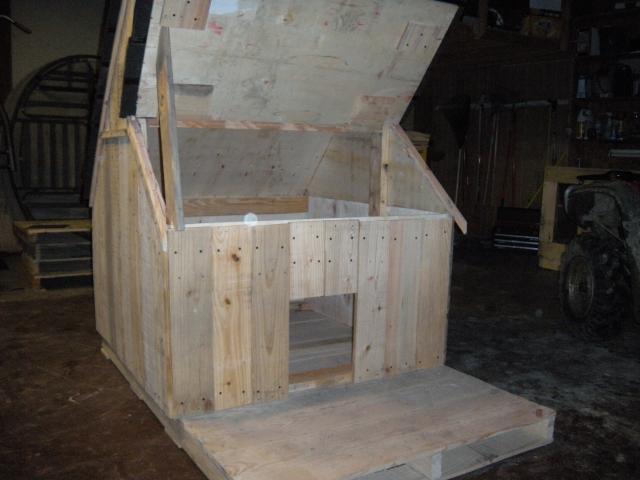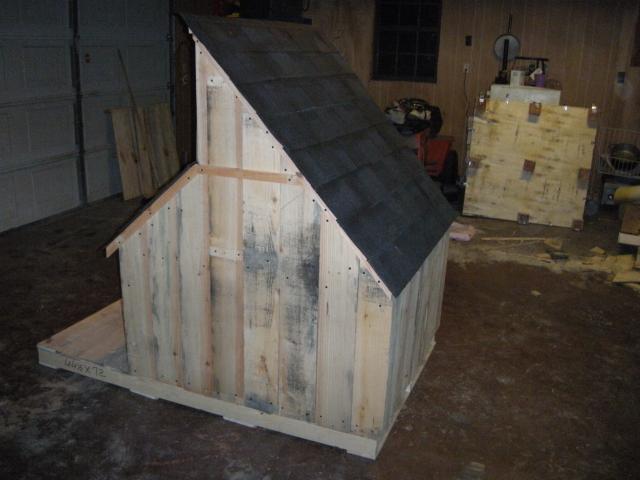 I ADOPTED THESE BANTAMS FROM MY DAD 1 SILVER DUCK WING OLD ENGLISH GAME AND HIS 3 HENS THEY ARE IN A 6X10 RUN AND SEEM TO BE LOVING IT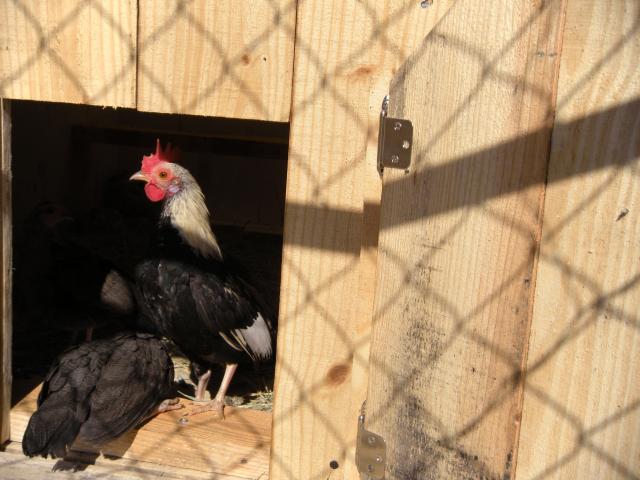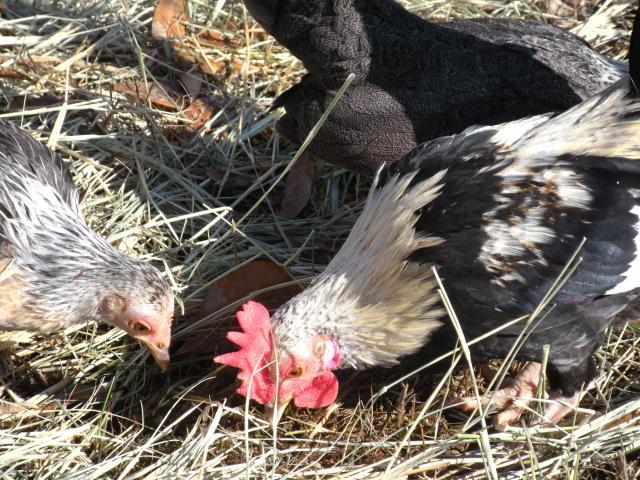 SINCE I HAD DECICED TO EXPAND MY FLOCK IT SEEMED ONLY FAIR TO GIVE THE GUYS AND GALS MORE ROOM TO RUN AROUND i INCREASED THE RUN TO 20'X30' WITH A NET TOP TO KEEP THE HAWKS OUT AND THE CHICKENS IN. THE TIME WAS COMONG CLOSE FOR THE EGGS I HAD SET TO HATCH AND SINCE I WANTED TO KEEP THE PULLETS AND GET RID OF THE YOUNG ROOS I ADDED MORE ROOST TO THE SHED AND THE RUN WAS EXPANDED. ME BEING THE SOFTIE THAT I AM I KNOW I WONT BE ABLE TO GET RID OF THE NEW BABY BOYS THAT GOT HERE ON THE WEEKEND OF THE 4TH AND 5TH SO A BACHALOR RUN IS IN THE MAKING. THATS RIGHT THE BABIES ARE HERE 28 OF THE CUTIEST LITTLE FUZZ BALLS YOU EVER SAW THEY ARE BA,BJG,AMERICANAS AND A FEW I DONT KNOW YET.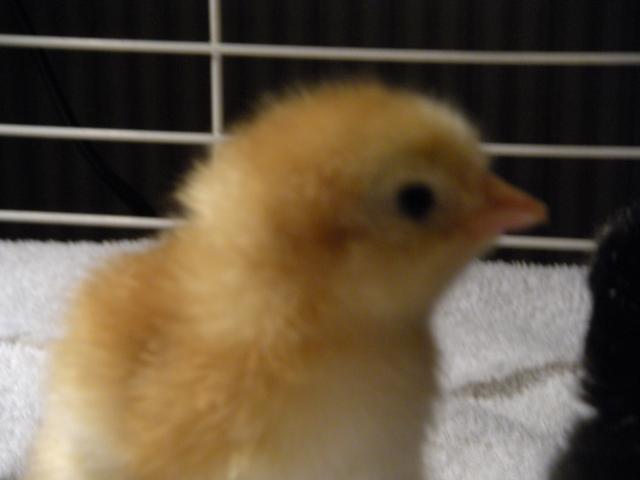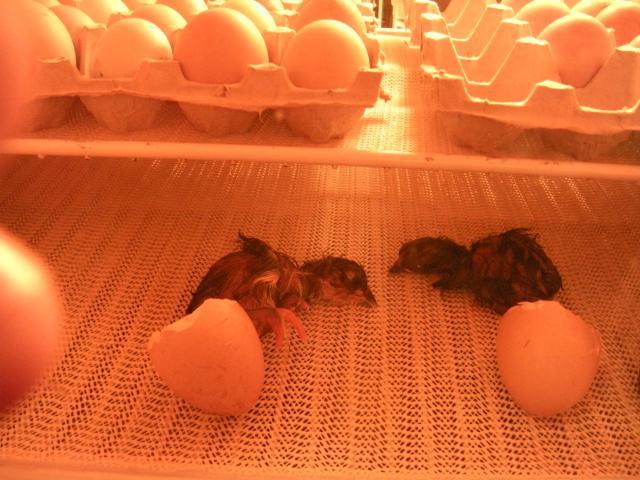 MORE TO COME.............




​