Welcome to Boyd's Insane Asylum
​
I began my love for animals and the land when I was young. Growing up on a mini-farmette in the quiet township of Linden we had Horses, squirrels, rabbits, skunks, etc etc etc. Gardening and raising poultry was another natural spin off, and I've been doing it off and on for years. 10 Years ago I decided to move back to the country after a failed marriage, and the city life just wasn't for me. I went back to school, raising my son Keven and having all my sibs come out to my mini-farm to what my mom would call boot camp.
The kiddo's my parents took in over the years came from broken homes, ran away or were taken away. Finally they became official foster parents. Of course you can't spank foster kids when they get in trouble, nor is there much punishment that will work on some of these kids. They have been abused, tortured, and hurt psychologically in ways that would make most cringe. What I would do is put them to work helping me in the garden, stacking firewood, cooking and preserving the excess and tiring their bodies out faster than their minds. They were so tired they didn't have any energy to get into trouble. Those kids also taught me a good lesson.
See, after a while it wasn't work anymore. I'd have them for a weekend or a week at a time over the summer. We'd work hard during the earlier part of the day with the heavy lifting stuff, I'd teach them how to run a standard shift on the small work truck I had to help move firewood across the property, and taught them how to run a basic tractor. I know it sounds scary but something was starting to click here. The first year I raised 50 cornish X's for the freezer, suddenly I had a lot of kids that wanted to help with the processing?!?! Of course my son was glad somebody got to play chicken chaser for once..

e
I met my wife Kelly while trying to stay current with my college classes... 6 or is it 7 years and counting ....

These were city kids, and somehow they learned something I wasn't intending to teach them. Self sufficiency, respect for themselves, and teamwork. 3 years ago when my folks moved back to Texas (where my brothers and sisters are) I started missing having such a diverse crowd of kids around. My house always seemed full of boisterous laughter, practical jokes, and somebody to chase away Einstein the wonder chicken when he was stalking my wife. Now with them all gone I decided it was time to directly make a difference in these kids lives. Indirectly it worked, now I wanted some of my own. I easily qualified as a group home. My adopted son, my son, 4 daughters and grand baby join me and the wife here, and depending on the day we end up with a sib of one of the daughters on weekends, and the girls are always having friends out. Thankfully I've brainwashed them into watching sportscenter in the winter time with me.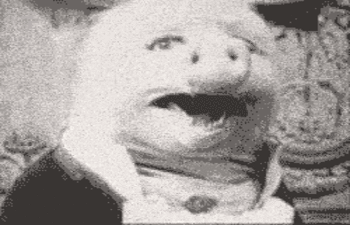 ​