I had way too many roos and decided the boys needed their own space, so plans for a bachelor pad started.
I didn't want an ordinary looking coop since I was starting to get so many buildings on the property, so I went with a
child's teahouse playhouse design. It's a 4x8 with a 30" entrance.
I framed the floor and added a waterproof FRP board with a vinyl tile entrance from leftover scraps. (Excuse the photos, the coop really is level
I just can't take a straight photo.)
This shows the front and back walls framed. The sides and entrance were completed the next day.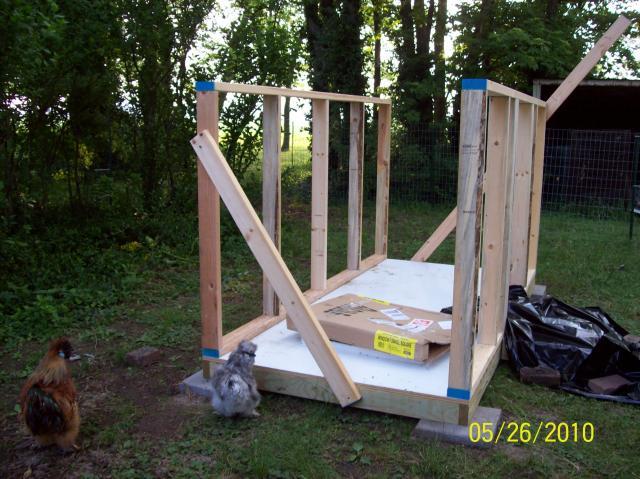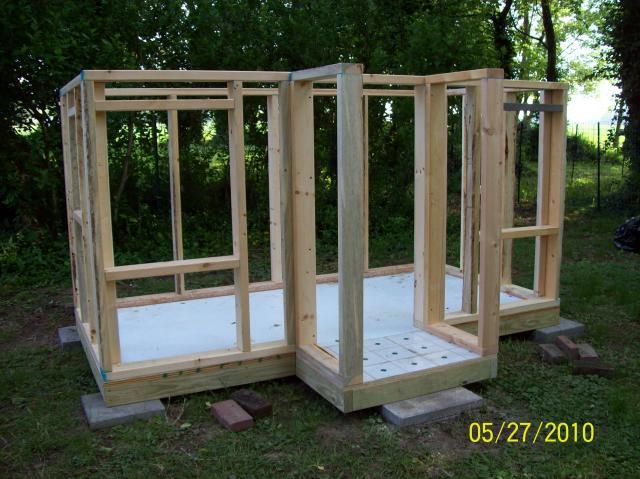 I found some shed windows on sale for the front walls and decided to make the side windows and the dutch door myself. My family volunteered to help over the Memorial Day weekend, so the roof was completed after two days, just before a storm came in. I dont' think I will ever do a dormer roof again or an entrance way. The entrance way made it very difficult to bring in decent sized plywood boards to cover the insulation. This is as far as we got that Monday before another storm came in.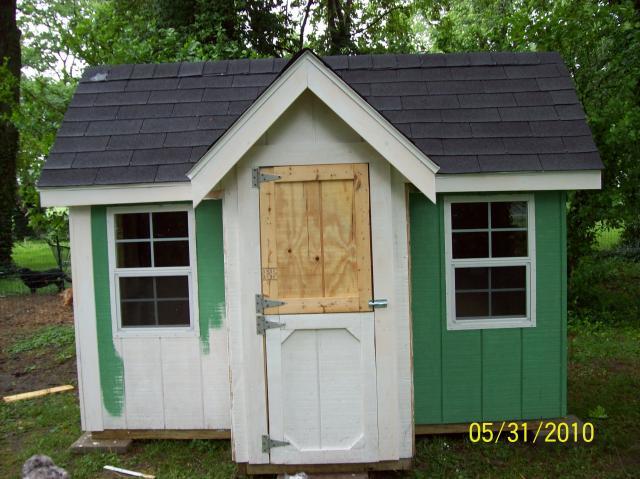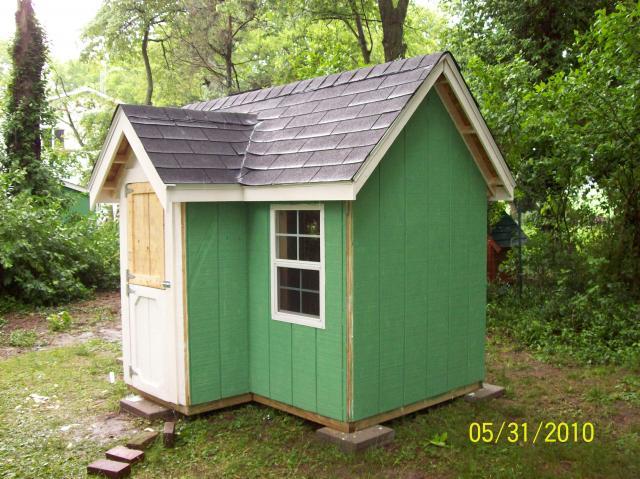 I am still working on the soffit and decorative trim.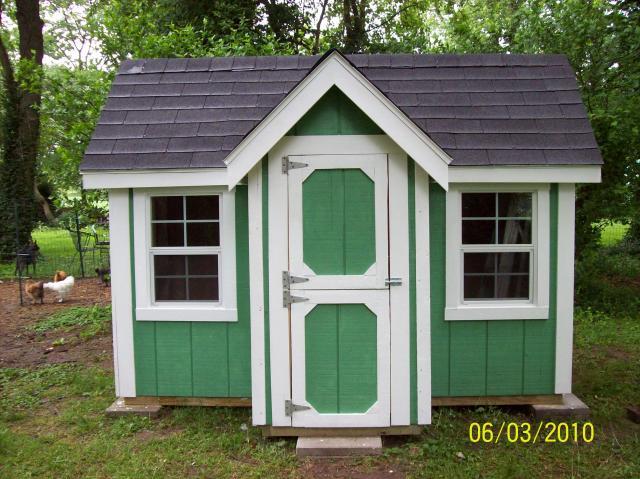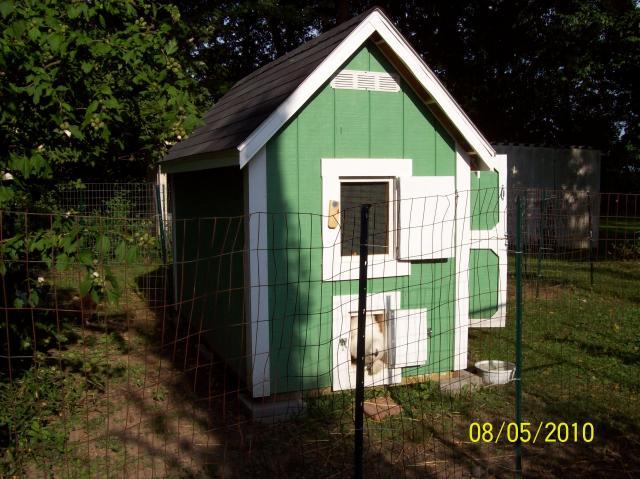 Had a bit of a crisis during the spring 2011 storms. A tree came down on the boy's coop when a tornado went through our town. Thankfully, the boys were uninjured, the coop took the hit. Luckily, they were sleeping on the right side of the coop so the debris didn't land on them. The rafters were lifted off the back side when the ridge board was taken out and the wall sills and floor frame on the back were split in two. The tree was removed and the coop is patched back up now but the boys were still a bit afraid for awhile when I finally put them back in there, I think I would have been too.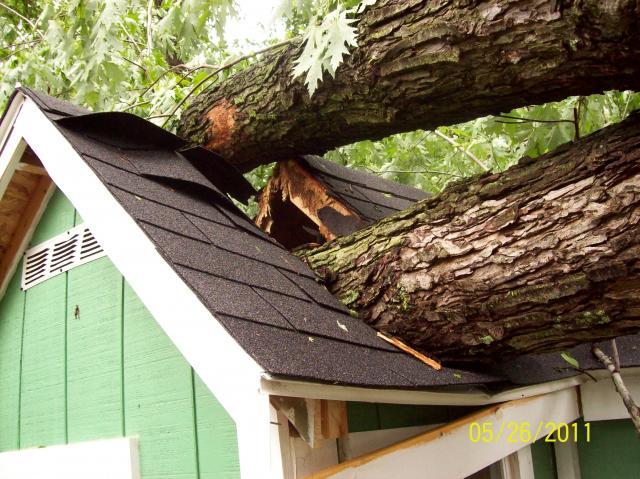 Thanks for looking.