Hello, everyone!
All the captions are underneath the pictures.
With the silkies, when I say he or she, I really don't know. I'm just going off the names that I gave them randomly. 50% chance of getting it right, right?​
Silkies
I love my little silkies! Alf is my little blue chick, my red is Cleo, Ladybird is the splash, and the purple is Nugget! (I made that color up...His mother is red and his father is blue. Oops!)
I bought them from a farm on July 4, 2010.​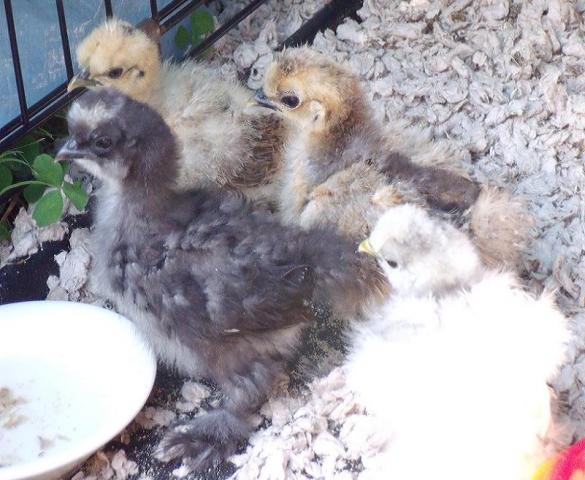 Group shot. So cute!
Back: Cleo
Middle left: Alf (My personal favorite... Don't tell the others!)
Middle right: Nugget
Front:
Ladybird
Alf's Close-ups

I'm not crushing his head. I swear!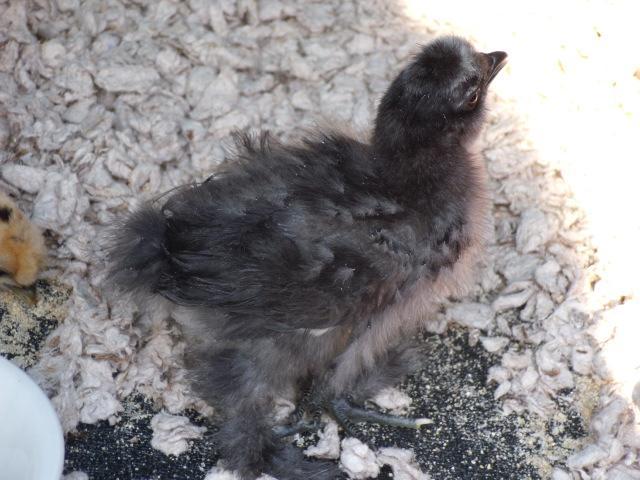 Now, what is
that?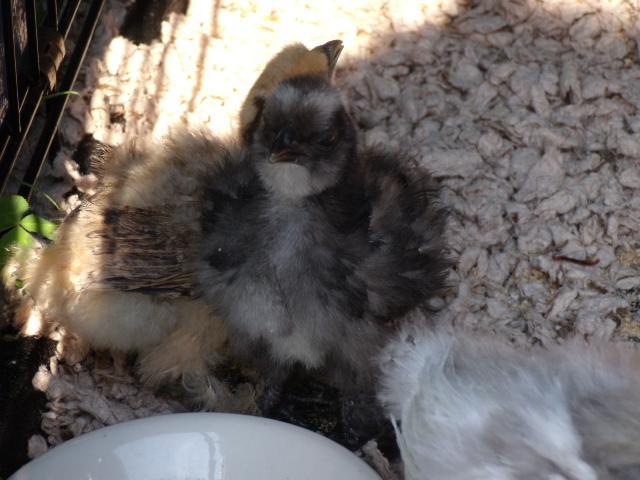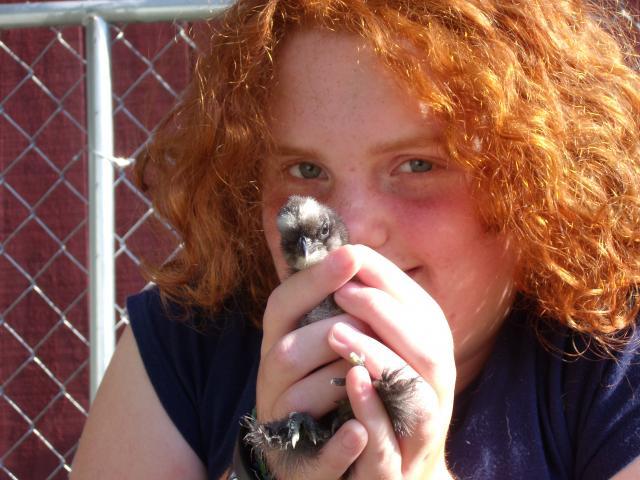 That's me holding Alf.
We are now sure that Alf is a female.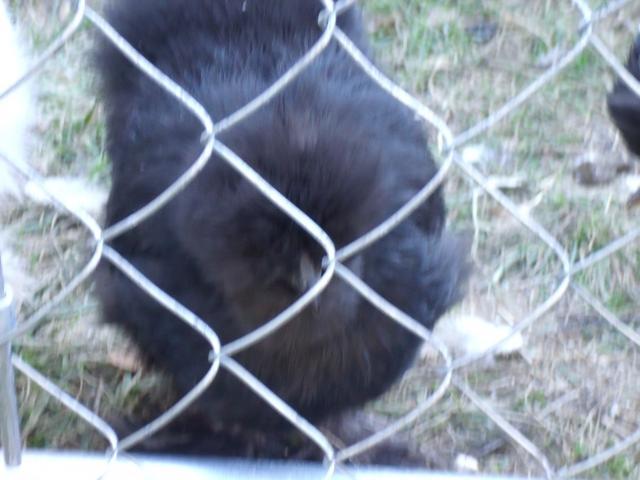 These are Alfred on October 2, 2010
Ladybird's Close-ups

Oooohhhh... That feels good!
Basking in the sunlight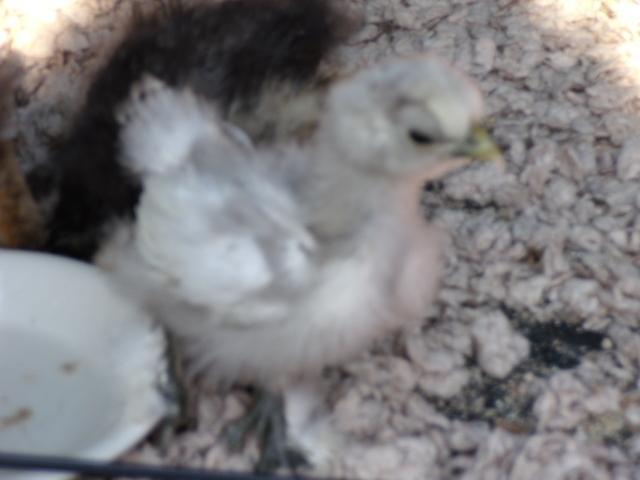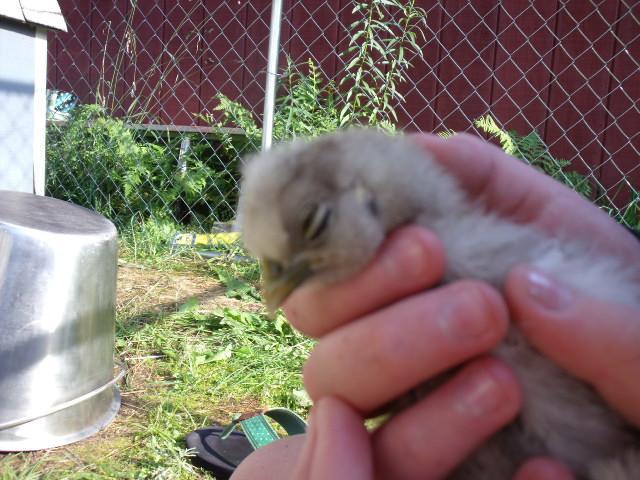 She falls asleep in your hands when you scratch behind her ears!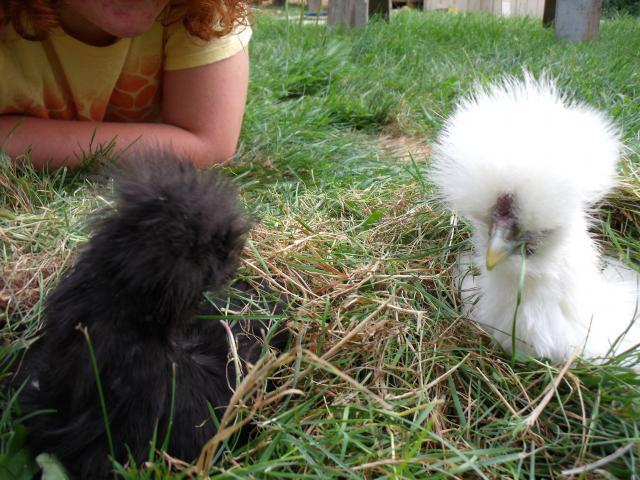 On 8/18/10 with Alf.
This was taken on October 2, 2010
Cleo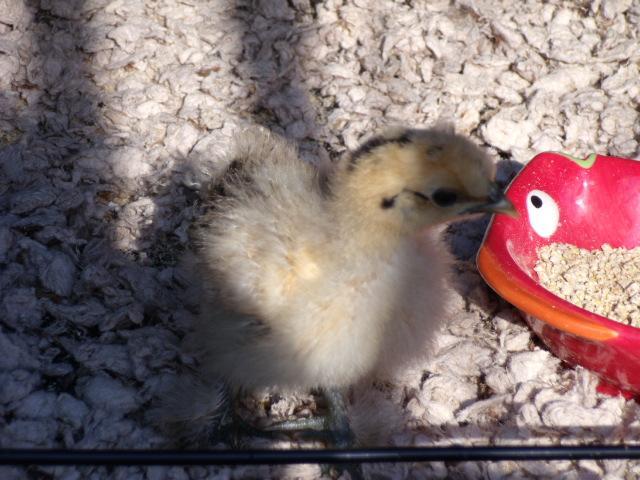 She is not as tame as the others, so I didn't get that many good pictures.
Here she is on October 2, 2010
Alfred and Chloe on January 4, 2011.
Nugget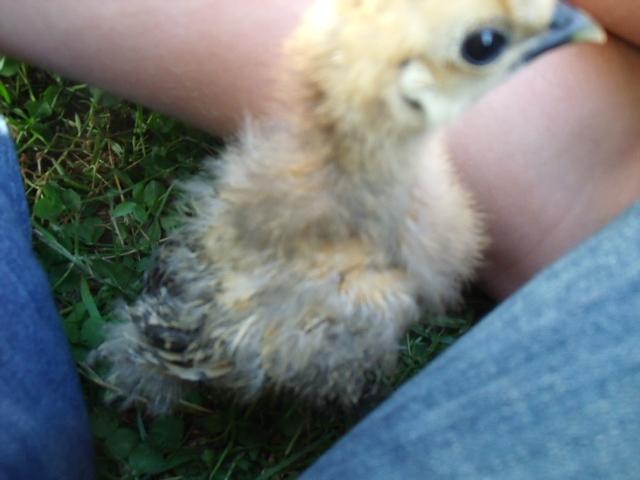 This is a weird picture of Nugget between my legs.
He looks rather mean in this picture.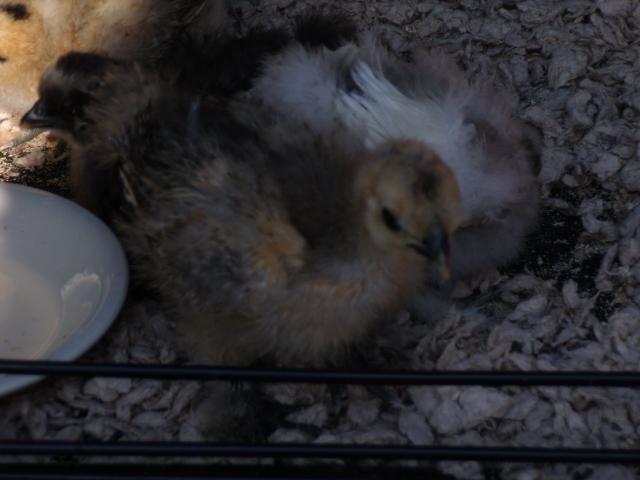 Here he is on 8/20/10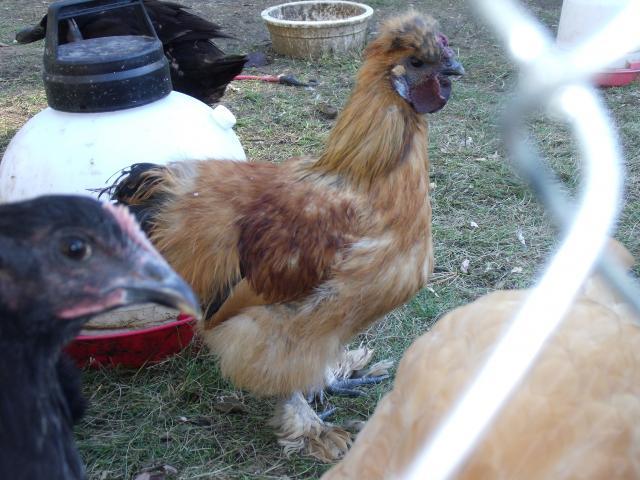 He crowed on 9/26/10
This picture was taken on October 2, 2010
He's changed, hasn't he?
Standards

​
These just came in the mail on July 7, 2010!
These are all pullets except the Giant which I ordered st. run.
The lightest Buff Orpington and the Wyandotte are gone. I gave them to a new home.​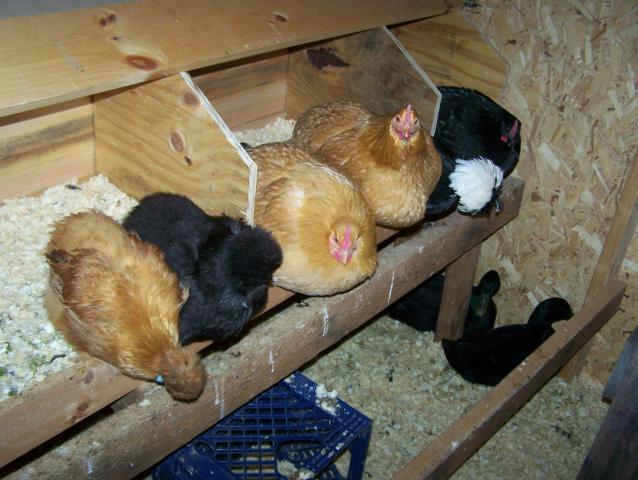 Everybody on 1/4/11
Polish
Louise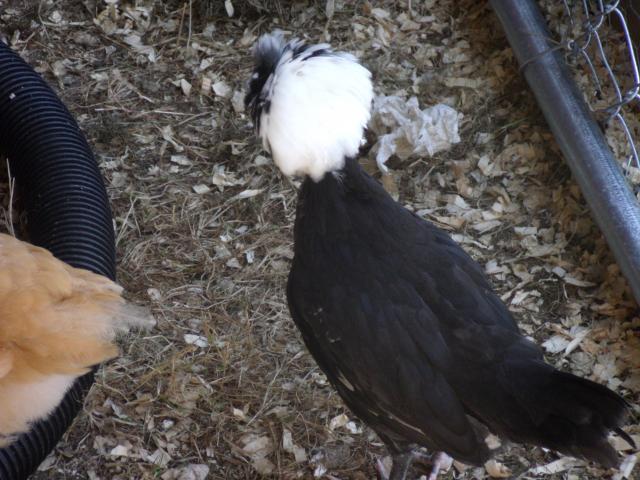 Here she is on 8/20/10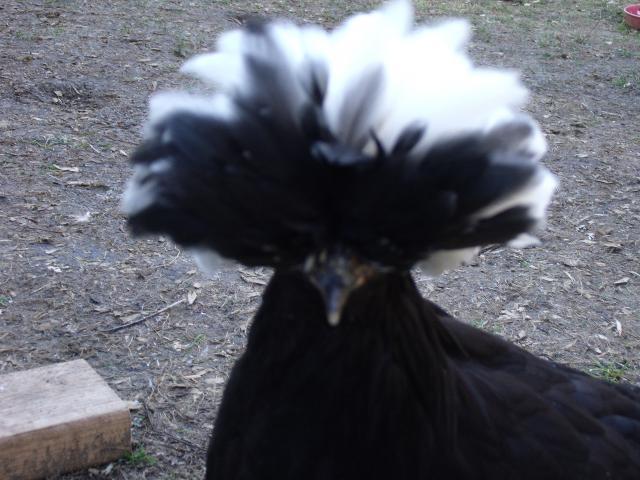 On October 2, 2010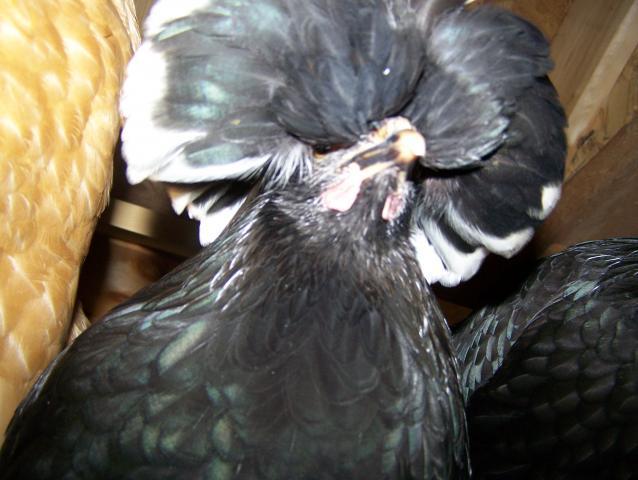 On 1/4/11
Black Jersey Giant


Rocky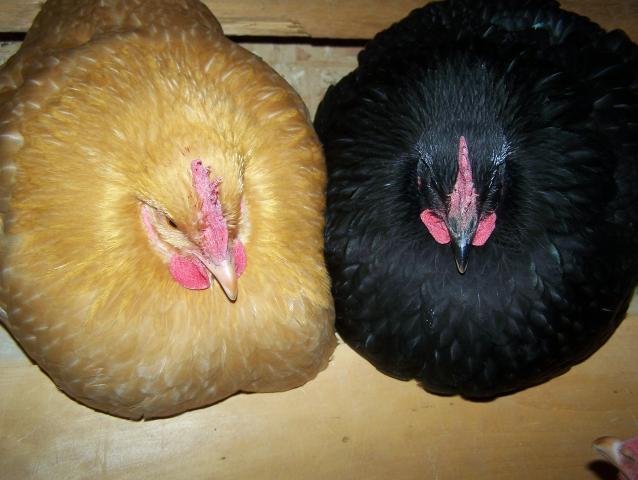 Noodles and Rocky on 1/17/11
Buff Orpingtons
Noodles, Bojangles, and Lorrent
Noodles and Bojangles on 8/20/10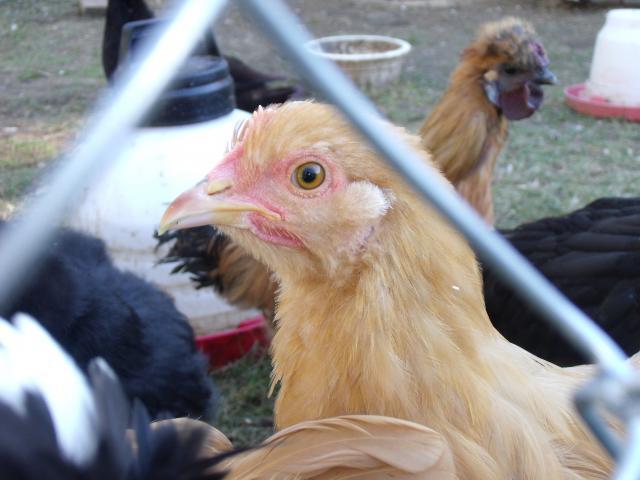 Noodles on 10/2/10


Bojangles on 1/4/11
Wyandotte
Mrs. Bigglesworth
New Additions


Two Black Cayuga Ducks


Names: Yhatzee, and Bon Jovi


This was Bon Jovi, the female, on 8/20/10. Yhatzee is a male.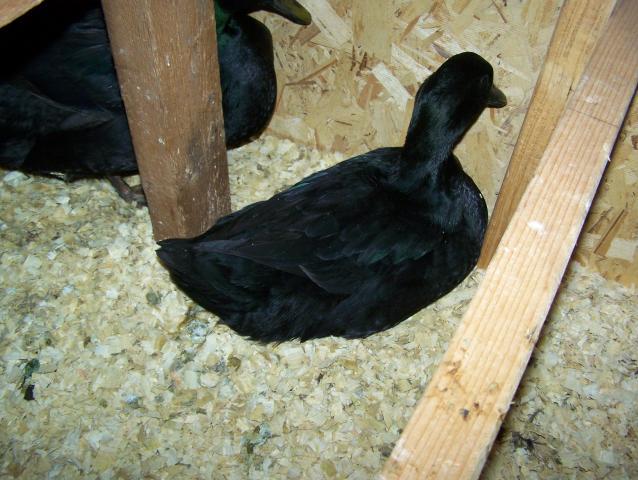 There they are on January 4, 2011.
They sure have grown up.
For a brief period, we had Yzma. She was a Turken mix.


That was her at her new home.
Here's the coop when it was almost finished.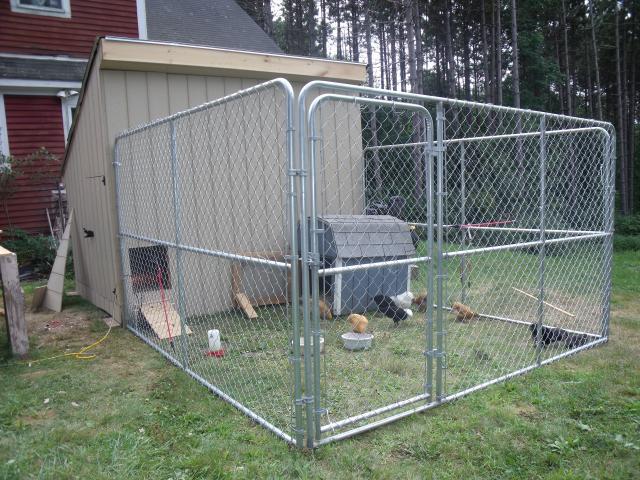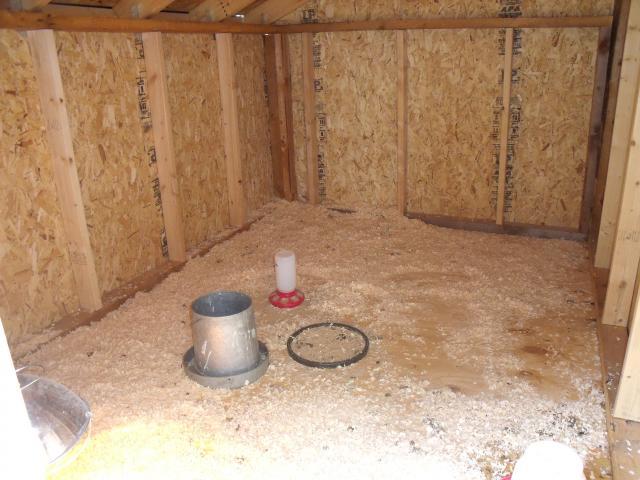 All done! The coop is 10x7. The roof is sloped with it being 7 feet tall in the front and 4 feet tall in the back. Now there is a vinyl floor, a popdoor with a door covering it, roosts, and nest boxes.

Updates
9/26/10 Nugget crowed today!
10/10/10 Ladybird is now Manbird. He joined the crowing chorus.
11/13/11 We had to get rid of Ladybird and Nugget.
The neighbor didn't like them.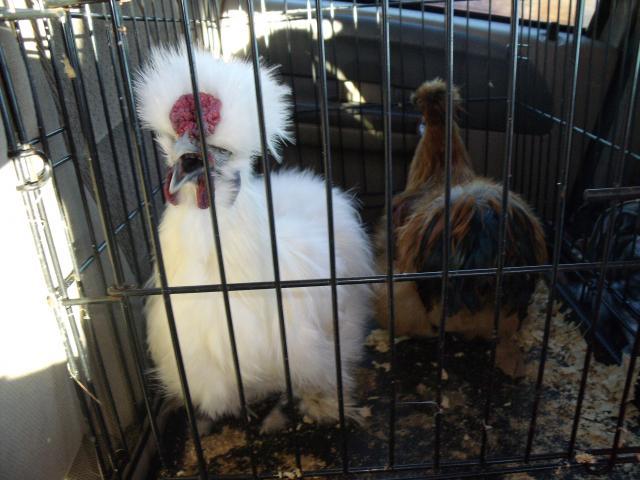 This is the last picture I got of them. Ladybird in mid-crow.
12/11/10 Noodles laid the first egg! I made a Christmas ornament out of it.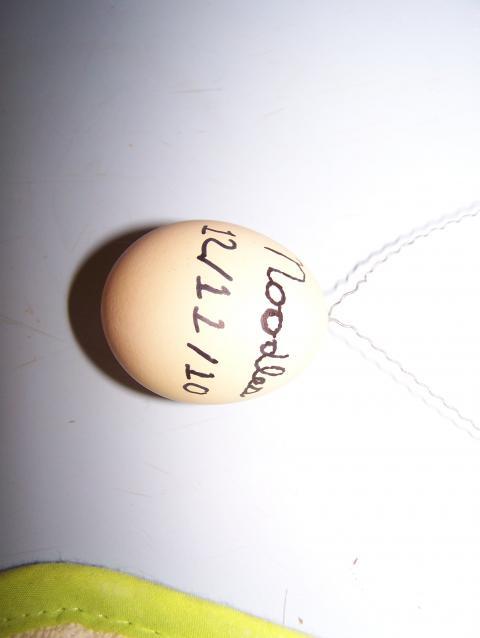 Actually, we found out later that it was my sweet Alfred who laid it.
1/30/1 I got a Brinsea Mini Advance for my birthday! Woo woot!
2/25/11 We got rid of the ducks. They were just too hard on Chloe. They ripped off some skin on her head, so that was it. We gave them to my cousin in Delaware to give to his kid.
2/27/11 UUUUUUGGGGGGGGGHHHHHHHHHH! My cousin called and said the ducks laid thier first eggs. I get rid of them and the next day they lay an egg!

4/2/11 I set my first eggs in the incubator! There are seven turken mutts from Superchemicalgirl. Cross your fingers!
4/23/11 The last of the seven chicks hatched out at 7:04 this morning! Only one has a naked neck.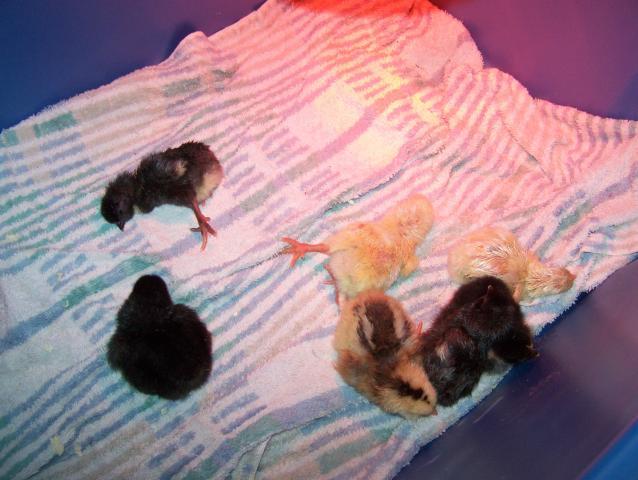 From left to right starting with the fluffy black chick, not the stretchy one.

Slash(my sister named it), Mouse, Popcorn, Ziggy Stardust (the striped one), Shadow, Lola(the naked necked one, but you can't see it here), and Stevie Chick(my neighbor named her).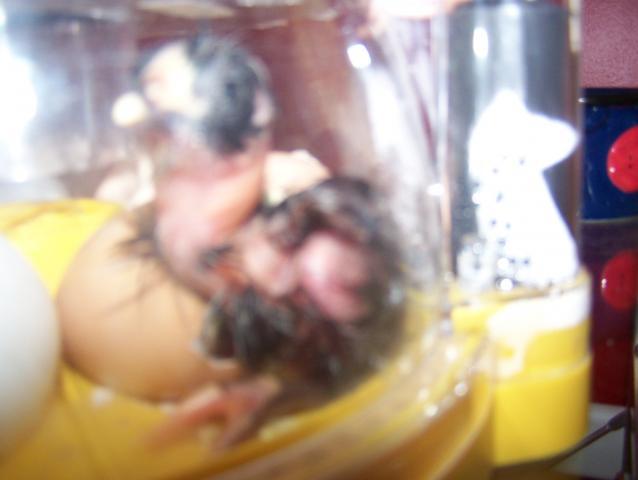 That's a better picture of Lola about two minutes after she busted out of her egg.


​