Hi! My hubby and I live on 22 acres in beautiful SW Missouri, and are starting our small farm. We have 2 acres for garden, 10 acres for hay, 8 acres of pasture, and the rest is house and outbuildings.
The house when we first bought it.......(cut the grass, dear!)
This is the stable, in front is the pasture, and the hayfield is behind. The big tree on the right is on the fence line that separates the two. It is also the tree where we found the confederate soldier tombstone.....He is buried in the town cemetery, we are looking for his kin to give them the stone on our place.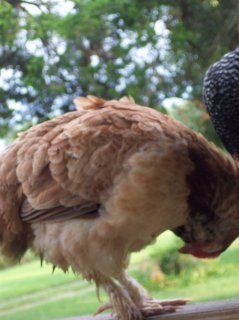 Hey, what is that under there?????