Finally I have a flock....sort of!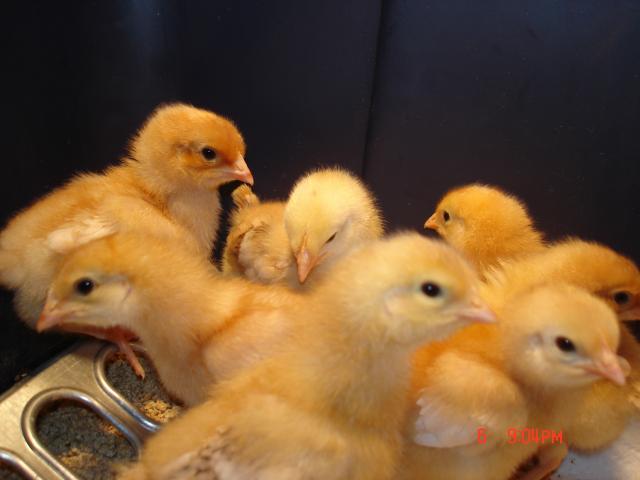 After just a few weeks.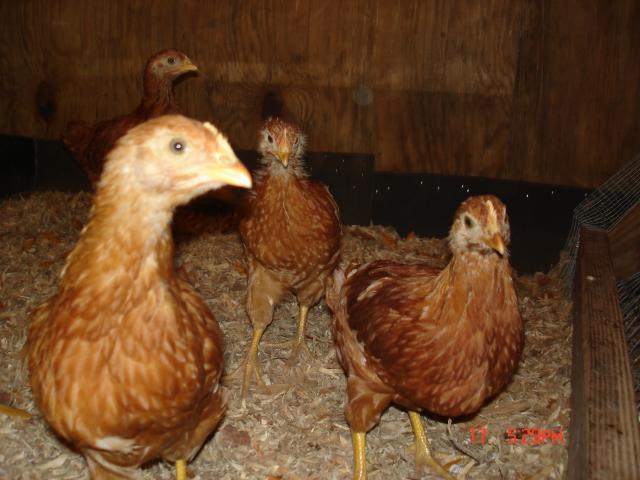 Our handsome roo, R.J.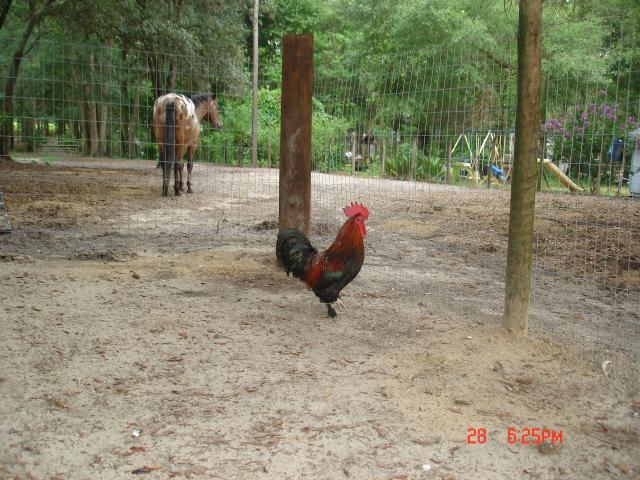 Hello Darlin........my name is R.J. what's your's?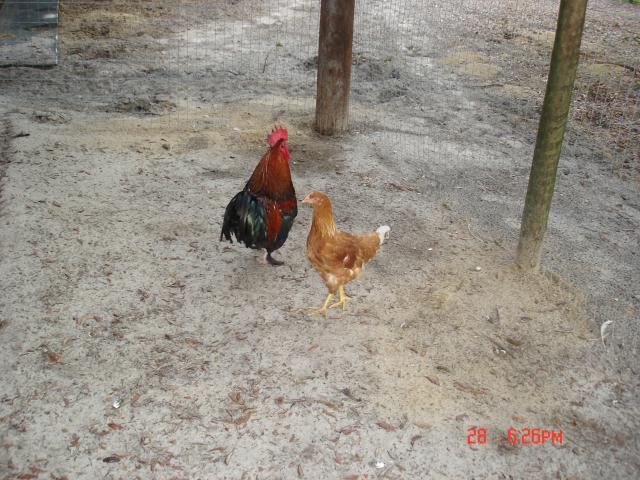 Starting on our very first coop using scrap 2x6 and 3/4" plywood.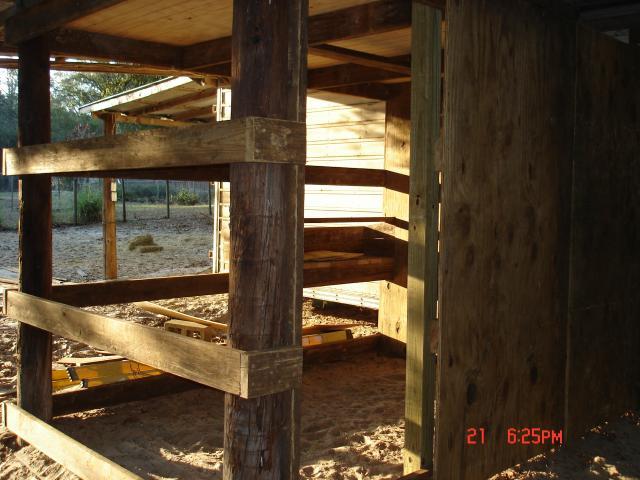 DH will put dividers in the laying boxes later.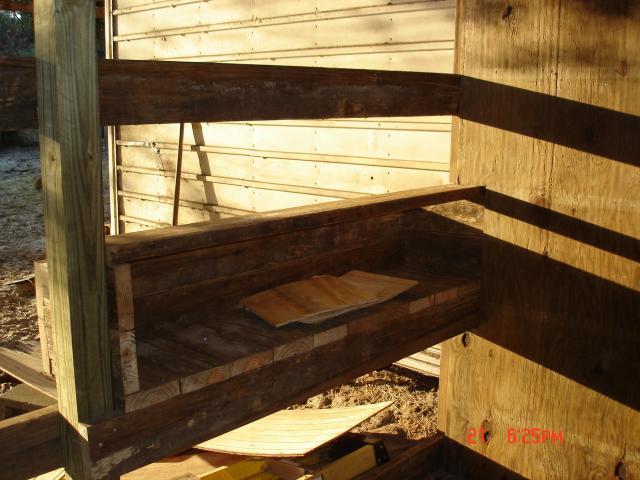 A roost will go in the corner with a cleanout door underneath.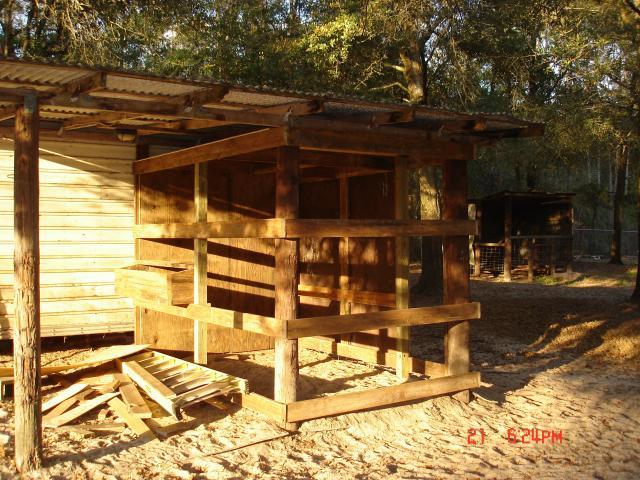 This was originally a horse stall. We removed everything except the telephone poles.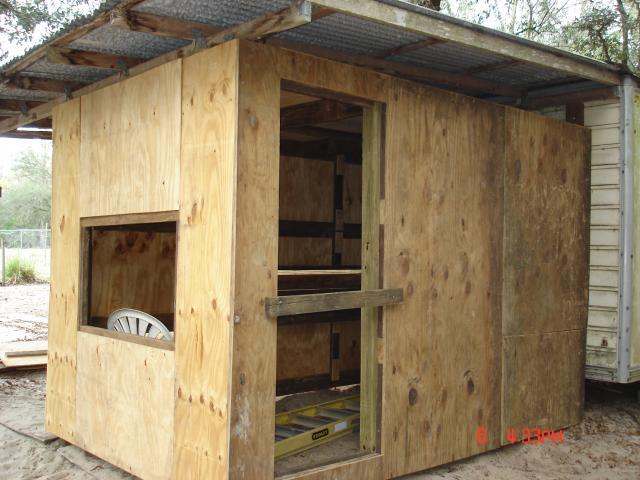 We now have walls
The laying boxes will have a hinged lid and the chicken door will have a hinge on the bottom that will also serve as a ramp.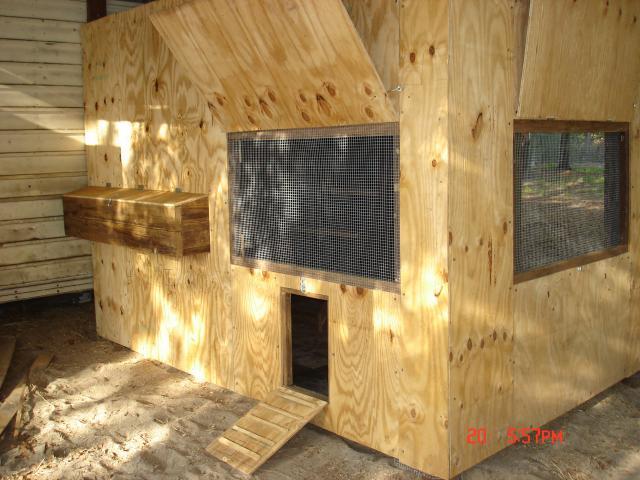 Here is the finished product. We did end up spending money on 5 sheets of plywood, hardware and wire. We have conveyor belt on the floor that is staples to the walls so predetors can't dig under the building. Soon we will start on the run but for now.......I have some place to put my babies when they get here.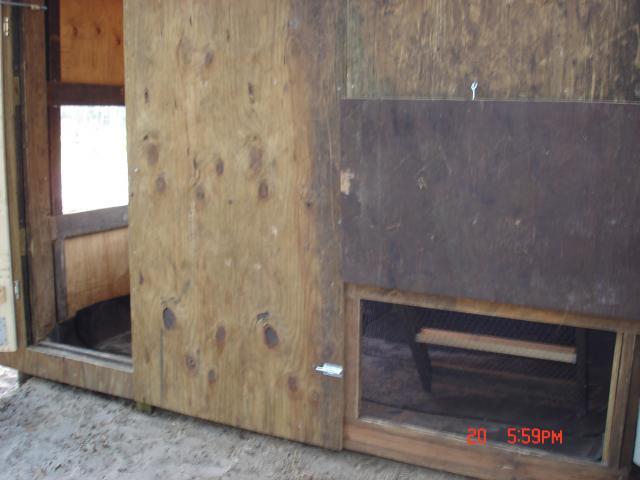 This is the clean out door under the roost.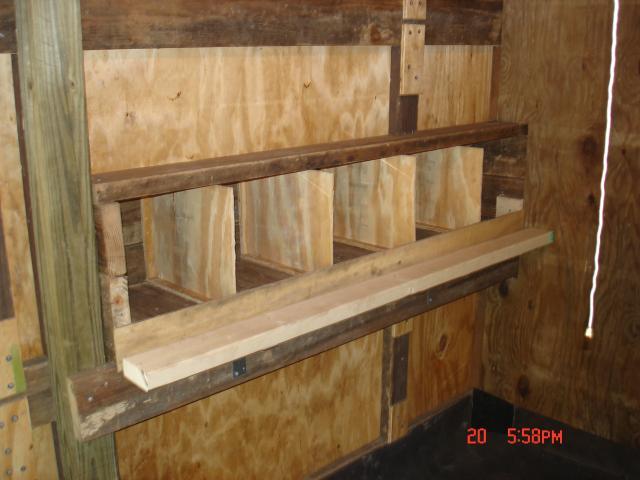 Here are the nesting boxes........I hope they use them. The string hanging there is for the light.
MY FIRST EGG!!!!!! So tiny but perfect.