We live in the SF East Bay in Alameda, our little island in the sun. We have two cochins that we got from our local feed store for a whopping $3 each in August 2009. We have a totally enclosed atrium in the center of our house, so my boys thought it would be a safe haven for some chicks. After finding a coop on Craig's list for $75, a bag of organic feed and lots of help from BYC and our chicken-loving friends, we are off and running. We're still learning, but our girls never cease to amaze us. We're still not sure if they're actually really smart or really, well, not so smart. They share their space with Speedy the turtle and our two recycled cats.
You can click on the pictures to make them larger.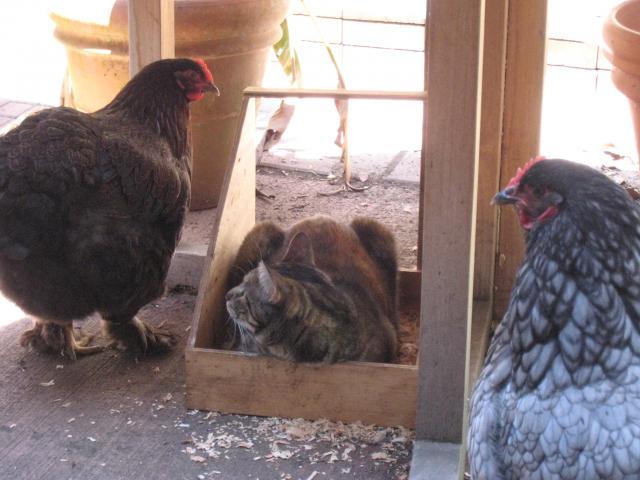 Whimsy the cat is quite tolerant, however, the girls don't appreciate the trespassing.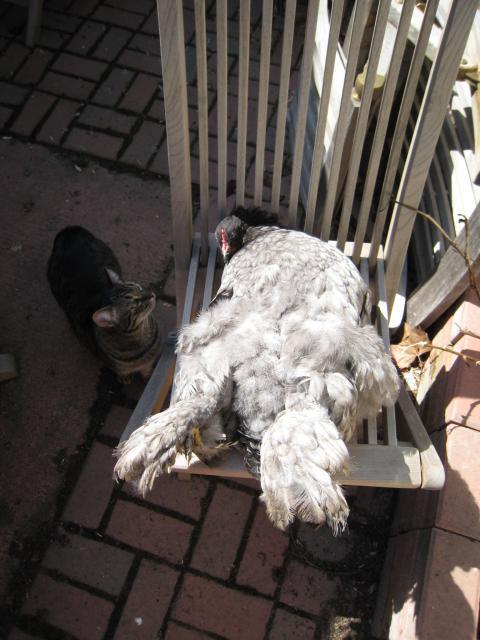 Crazy Vivienne needs a refill on her margarita. Phillis the fat cat is ready to tend to her every whim.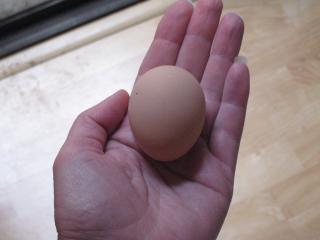 Our first egg from BB! After seven months, we learn that chickens really do lay eggs.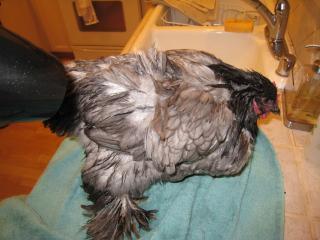 We had some very cold and rainy days in spring, and we felt the chickens would get sick if they slept all night soaking wet. Turns out they LOVE a warm bath and the hair dryer!
Whimsy likes the nesting box. A lot.