Future Residents of
La Casa de Pollo
Our spring weather has been just about the wettest on record here, so we started building the new coop in the garage. The design was supposed to be modular anyway, to facilitate relocating, etc., but we opted for a larger coop, and the parts are turning out to be a lot heavier than expected. We'll have to load them in the back of the pickup and drive them out to the back of the property!! Oh well, live and learn.
************************************
Front and sides partially built and temporarily put in place. There was a plan for this, but got paranoid during building process and had to make sure everything fit like it was supposed to!!
**********************************
Making sure the siding was going to work out o.k. New coop is becoming a combination chicken house and craft project at this point............. We had framed the front for two purchased 2x2 vinyl slider windows, but changed our minds and decided to build our own sashes, using plexiglass. They will hinge at the top, and swing out at the bottom when open. This will give us twice the open area for ventilation, and more protection from unexpected rain showers. Besides, they're MUCH cuter!! They're built like a picture frame with 2x4s and some 3'' fancy trim we found at Lowe's. The plexi will be stopped in on the front side with some 1/2'' trim pieces that made the width come out to 3 1/2, same as the 2x4 backs. Sized to use an 18'' x 24'' piece of plexi, no trimming required. We had to adapt the width of the original framed openings but that was easy.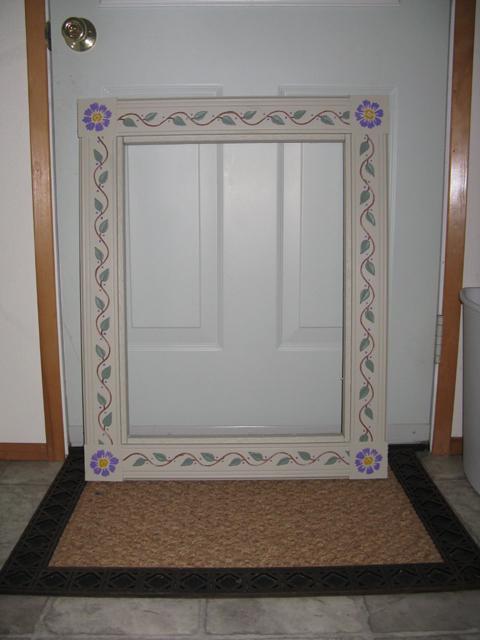 *********************************
The 2 x 4 resting on the top of the side wall in this pic shows the line of the roof. We'll have a shed roof that will extend about 3 1/2 feet out on the back side of the coop. All the "business" takes place on the back side of the coop - egg door, and two large clean out doors. Here in the rainy Pacific NW, we figured it might be a good idea to have covered work area.
*********************************************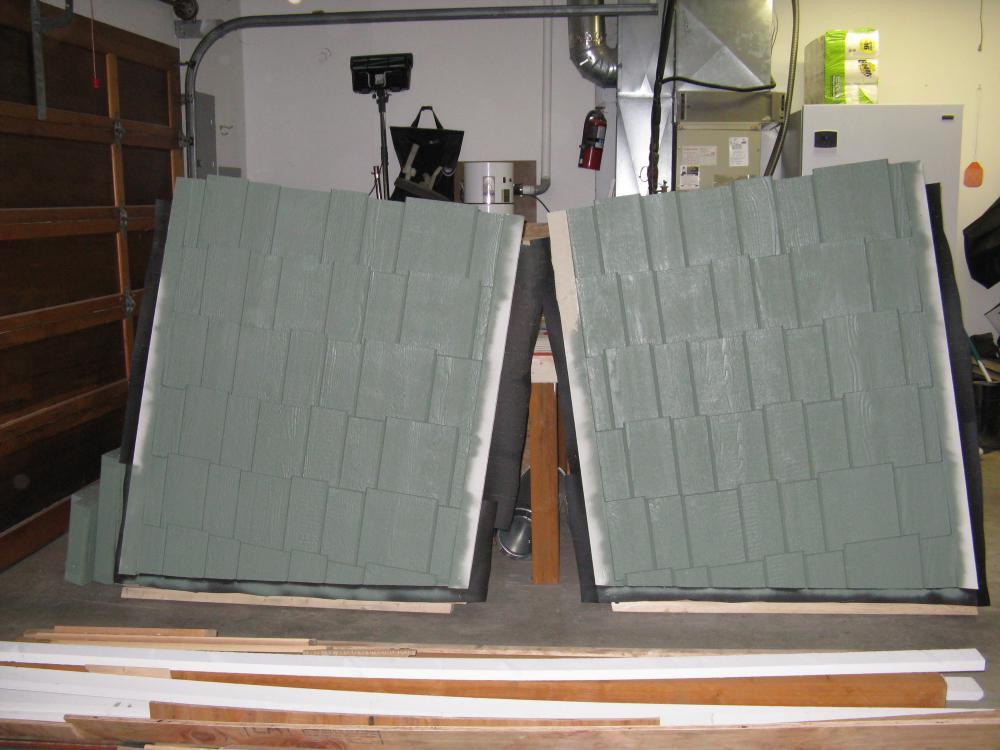 The end pieces (shown upside down), painted and ready to go. Weather is supposed to be good this week (finally!!) so we're hoping to begin on site assembly. WooHoo!!
*****************************************
Jessi gets in touch with her inner Polish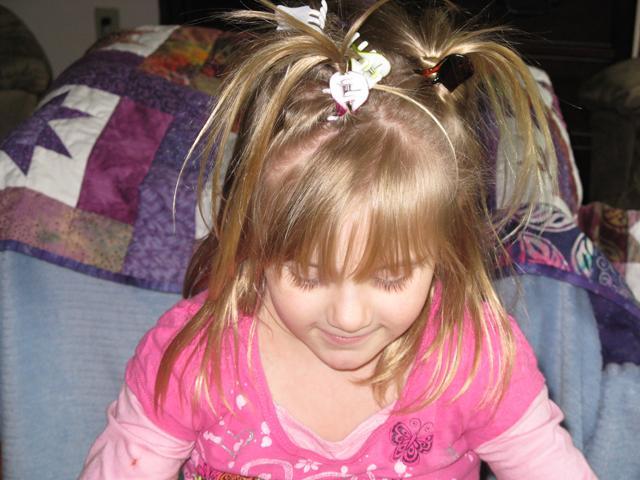 ************************************************
Meet Jessi and Funny Feathers
*************************************************
Biker Chick
​