Hey everybody, my name's Kendal and I live on my family's 80 acre farm with 33 birds, 4 cats, a dog, and one African water frog. I'm only 13 so I don't really have any way to make money, this means my Papa is the wallet for our little chicken business. However, I do everything else with them; i.e. feeding, washing, selling, hatching, culling, and buying. Its hard to fit all this in with my cross country, swimming, and a social life, but I manage.
Right now I have a Jersey Black Giant hen, JBG mixes (4 hens, 2 roos), a New Hampshire Red hen, 4 hatch game chicks, Silkies ( 1 roo, 5 hens), a dutch roo, a OEGB hen, 10 silkie chicks, a pair of moscovy ducks, and a pair of tranvestite guineas. LOL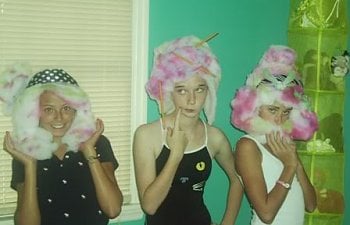 My friends and I have WAY too much time on our hands.
(I'm the one in the white shirt and yes, Amy is in a bathingsuit)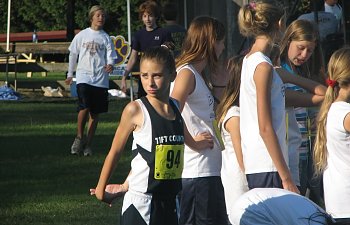 Me about to run my butt off and get second at regions.
(its concentration not constipation)
My parents took my friends and I on a trip to the Florida caverns and we swam in the Blue Hole. It was freakin' COLD!
(I'm in the gold bikini)
Life is freakin' GREAT!
​