My husband and I decided to get chickens in October 2010. We started with three full grown hens that we bought from a local ranch. We brought home two GLW and one black australorp. Our Original Three are skiddish and not fond of handling, so when we had the opportunity two weeks later, we brought home two BO chicks. Our first coop was a purchase from mypetchicken.com. It claimed to fit four hens, but we thought it was really cramped with only three even with letting them free-range in our backyard every day. When we brought home the babes, we knew we would need a larger coop and run.
We decided on the Garden Coop plan. Our limit in Colorado Springs is 10 hens, so we expanded the plans to add another section to the hen house which also extended the run by a section. The expansion made the hen house about 35 sq ft and the run about 70 sq ft. With 10 hens that will leave 3.5 sq ft of indoor and 7 sq ft of outdoor space per bird. We will continue to let them free-range as well. After a few months of work (we do have a toddler and work full time), this is the finished product.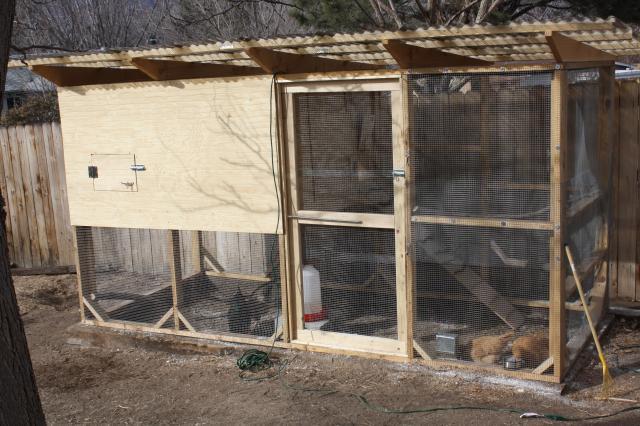 We still have a few things to add, but we are going to wait until spring when its a little warmer outside. I would like to add some windows as well as paint to the hen house. Here's a view of the hen house from the access door inside the coop.

If you want to see more, check out my blog http://ourbackyardhens.blogspot.com/!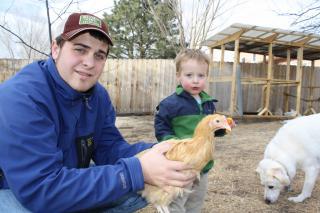 My beautiful family.
​