Finally done! 4' X 8' footprint. 21 square feet upstairs. 32 square feet downstairs.
Open and ready. Two nesting boxes are closed until POL. Upper area used for feed storage. Access to both ends of second level. Roost is shown just above the top of the bottom nest boxes.
Water and feed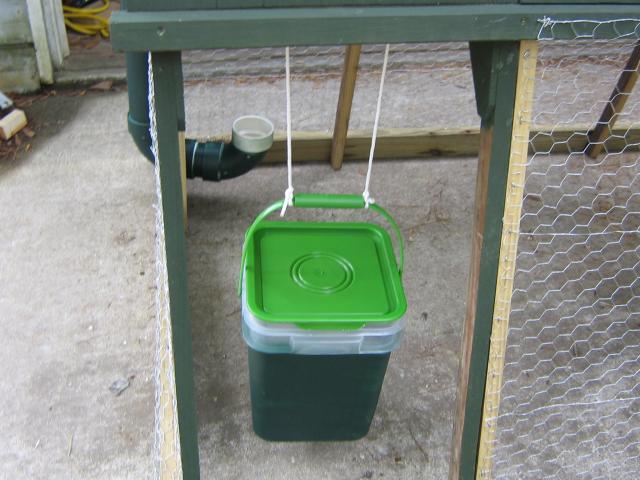 Ready for eggs in 16 weeks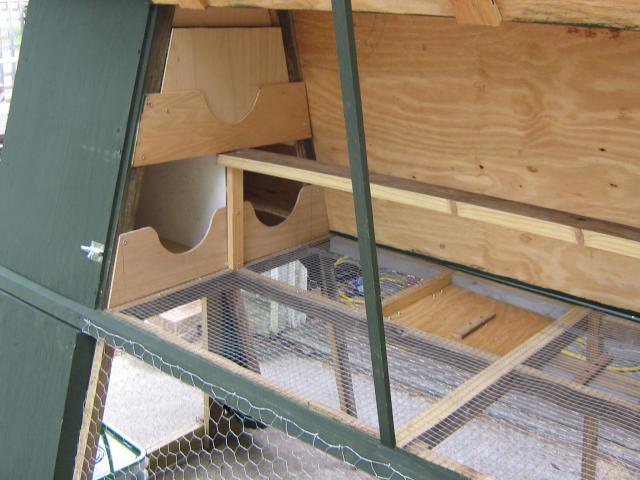 Egg access nesting box end.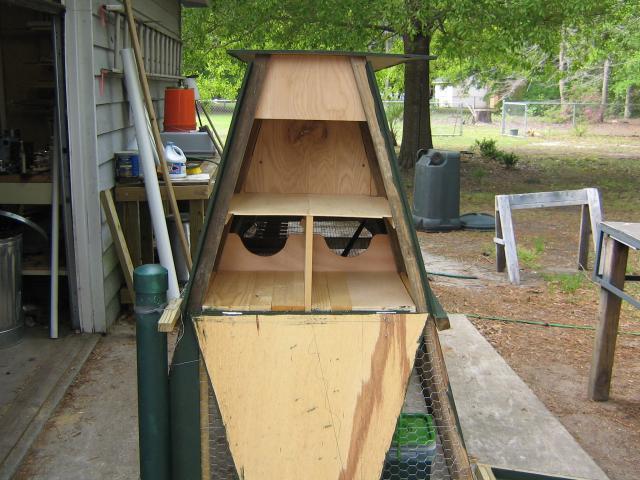 Ramp up to keep out nasties
Ramp down for breakfast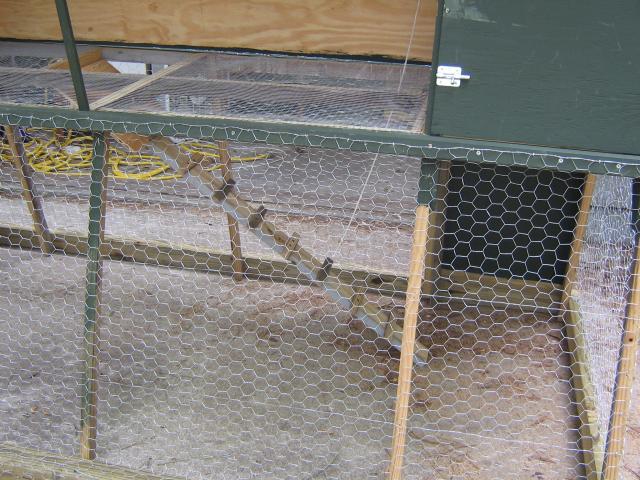 I made an additional run out of 3/4" PVC conduit and plastic mesh to give them another 32 square feet of run. The mesh was black and I painted the grey PVC black to blend in and it works great.