Hi.

I hatched my chickens on June 26th and 27th, 2009. I hatched out 10 chicks, 9 silkies and one bantam cochin. I gave away 4 silkie roos. I now have 6 chickens;
Colonel the blue splash bantam cochin rooster;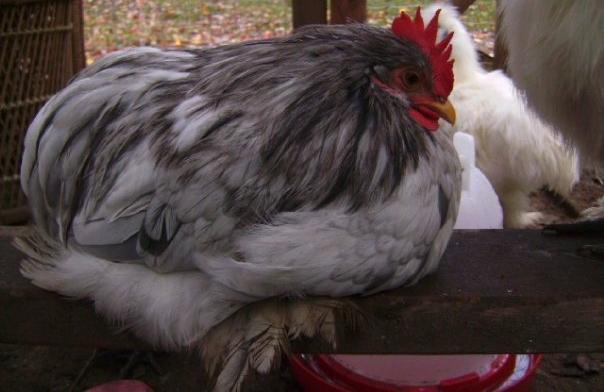 [URL='http://photos-d.ak.fbcdn.net/hphotos-ak-snc3/hs028.snc3/11541_203607036358_649366358_3219599_7923659_n.jpg']
[/URL]

Frie the white Silkie pullet!

She is full grown now but I need to finish this later! I'll get the other girls up here too when I have time!! Thanks!