Here's my chicken coop. Sorry, I don't have any work in progress pics, I'm notoriously bad at doing that.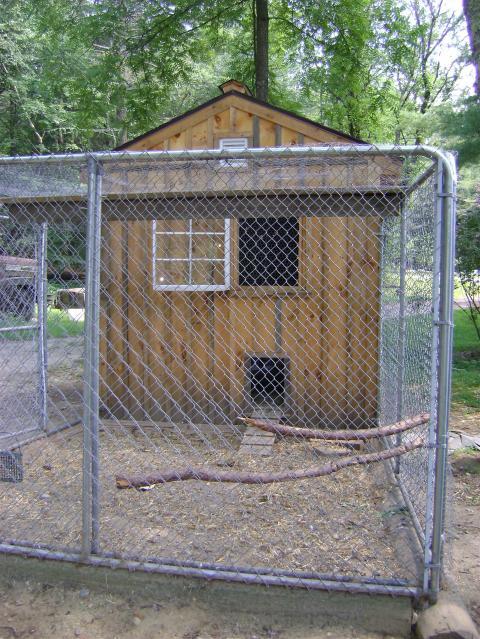 In the photo to the left, you will see I have used an old dog kennel for my run. Although it can't be seen in the pic, I have wrapped the lower half of the kennel with chicken wire to keep small handed critters out. Chicken wire also covers the top of the run. The horizontalboard you see at the top of the kennel (it's obscuring part of the window) keeps the chicken wire from sagging.
The run itself is elevated, resting atop telephone poles. This helps with water drainage after rainstorms and the like. Buried beneath the run, laid flat, is more chain link fencing. This insures anything that attempts to burrow into the run will not get in.
You'll see at the roof peak I added a ridge vent. This is supplemented by soffit vents and gable vents. Along with the window (which swings closed), I thought this should provide ample ventilation for the flock.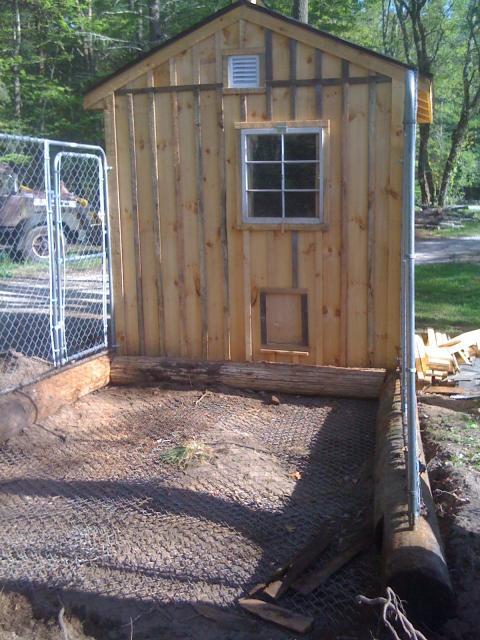 Here is one of my only work in progress pics. If you look closely, you can see the chain link laid down at the bottom of the run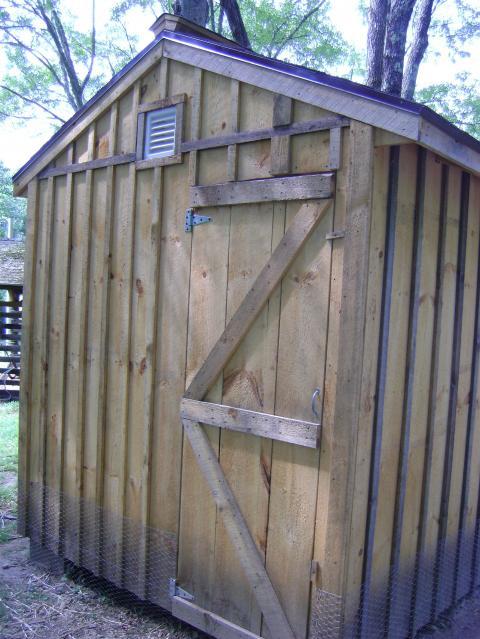 The entrance to the hen house. The wood used for most of the coop is all rough sawn native lumber, bought at the local sawmill. The only exception to this is the floor, which is pressure treated 3/4" plywood and the joists which are also PT. For zoning purposes, the coop was built on PT skids to make it mobile. I went with board and batten, as the battens will reduce drafts during the colder months.
The shingles used were left overs from a family friend.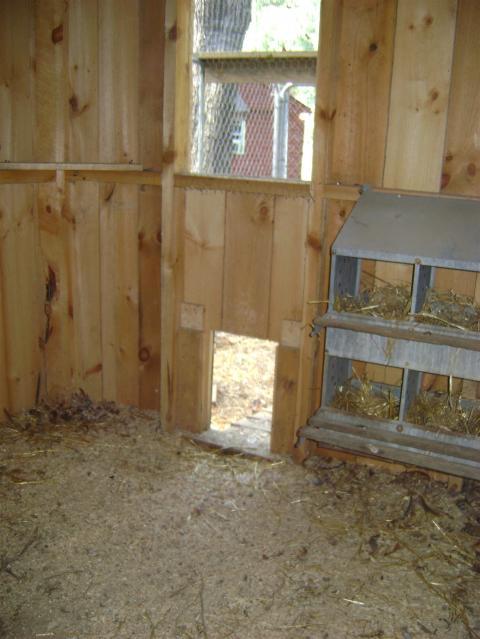 The interior of the coop, looking at it as is stepping through the doorway. The nest boxes were given by another friend of the family. The chicken door is removed currently, but slides in easily. The window above was salvaged, and when opened (as it is now) has chicken wire to act as a screen to prevent critters from getting in.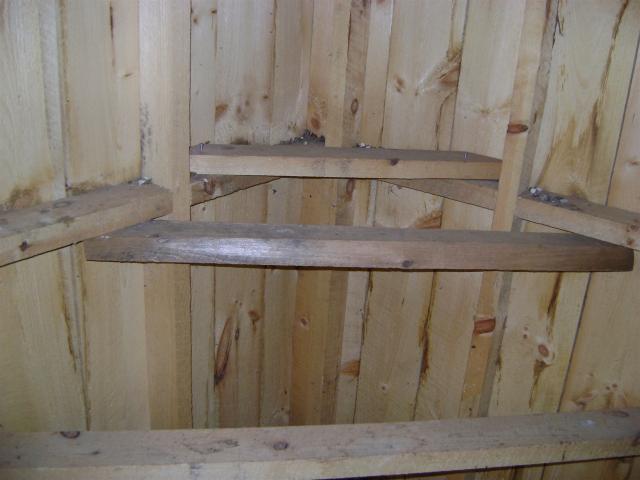 The perches. 2x4's of native lumber allow the chickens a wide base to rest on.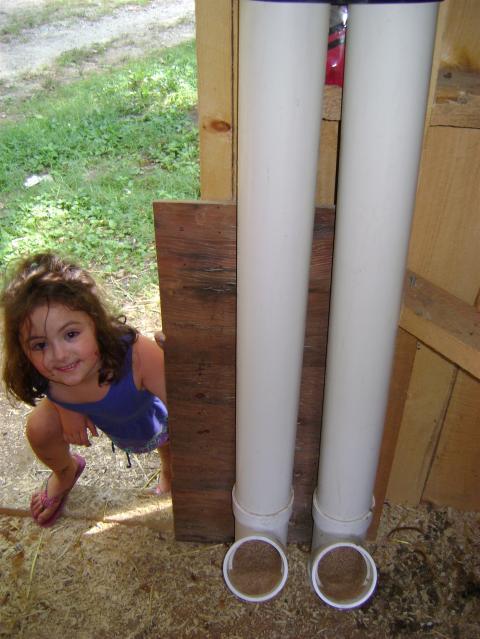 My home made pvc feeders. And my darling daughter. While it was my decision to get chickens, she has become their caretaker. She's loves those birds.
Thanks for looking at my CT hen house.