THE WADE FAMILY CHICKEN PROJECT
In the beginning there was an idea for a family project. A learning experience for my child, some babies to love for mom, and a building project for Dad. WHAT WAS I THINKING??? It all began with a cardboard box, then on to a tote, then to a dog kennel.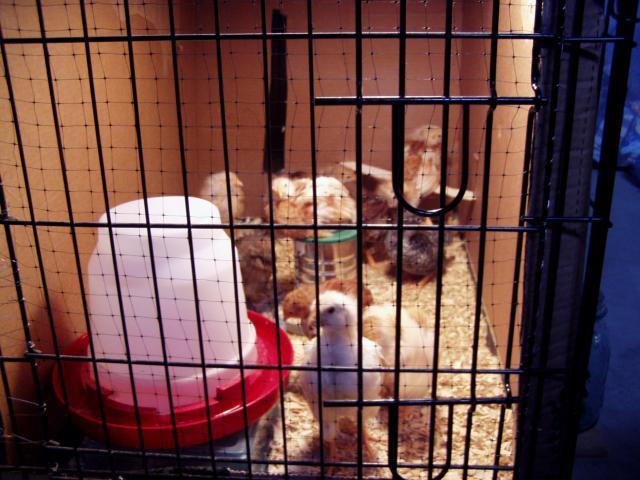 The chicken house was donated by our neighbors who said if you can move it, you can have it. They are the coolest!! It is an 8 x 8 foot shed. We added 8 feet of perching space to an existing 5 foot and a nesting box. We covered the floor with a remnant of linoleum for water proofing purposes mainly. We also painted a couple of layers of exterior paint and new rolled roofing to weatherize the outside.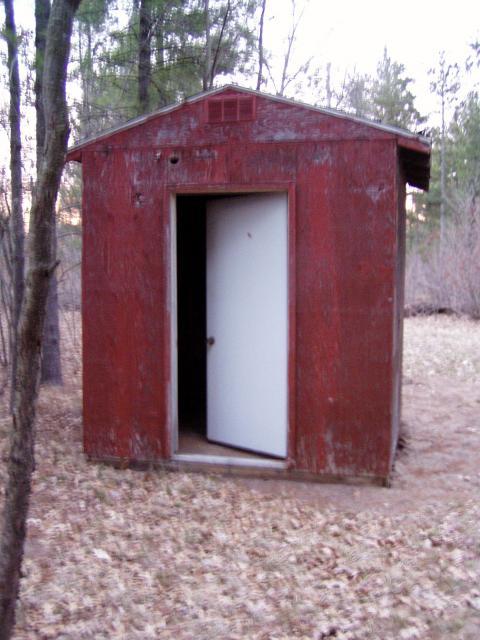 If you buy them, he will build it. The work on the run began next by sinking posts and adding cross supports. We started with regular poultry wire, but the dog ran right through while chasing chipmunks so we upgraded to a stronger mesh. Bird netting on the top half and roof of the run to discourage flight and flying predators. The waterer is up on a cinder block to help keep the yuck out. I brought in an old log holder for a perch and that's all we needed. (yeah right!)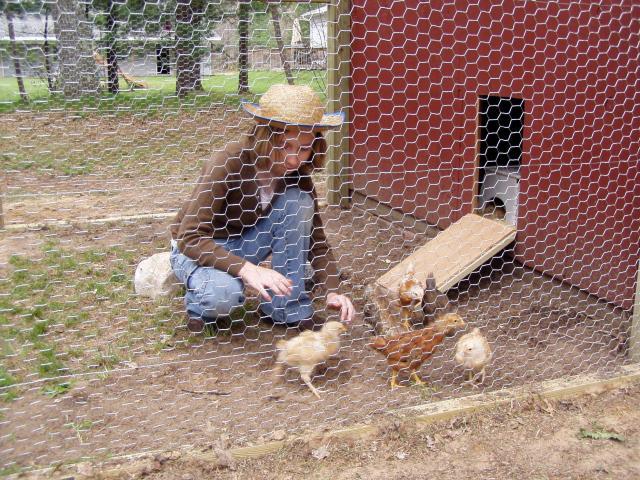 All done. No, wait a minute. We want a covered run for the rainy season and winter too. It needs to be bigger. Soooooo the posts went in for phase 2. Cover the run, more rolled roofing and fencing, then we cut a pass through opening between the first and second run that can be closed of for introducing new birds later on. The last project was a long perch running through both sides. The roo really likes using this to keep an eye out for trouble I guess.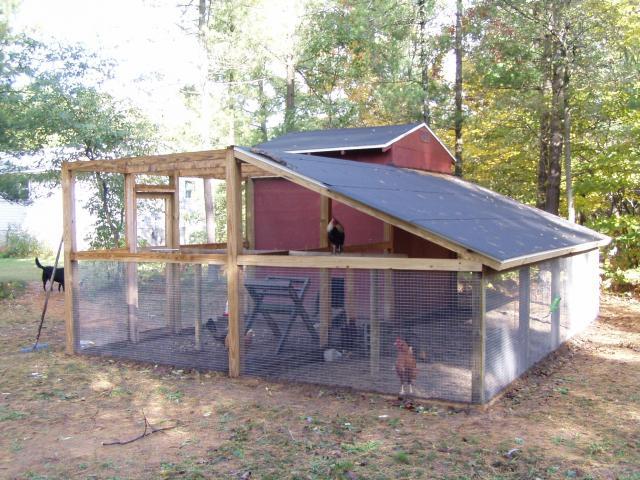 Hey mom! Can I take a chicken to the fair?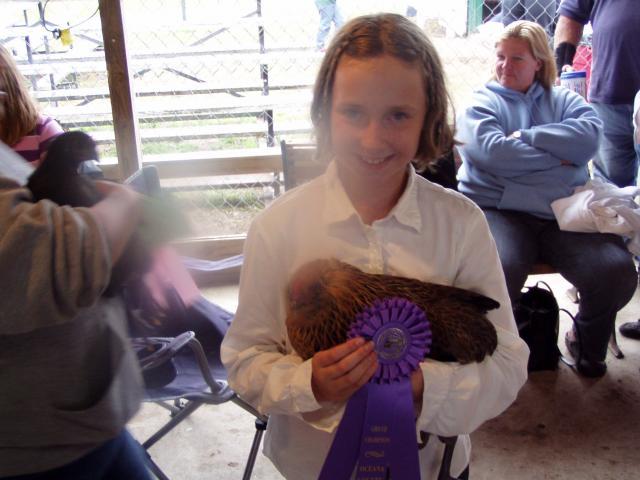 The Easter Egger took BEST OF BREED AOS.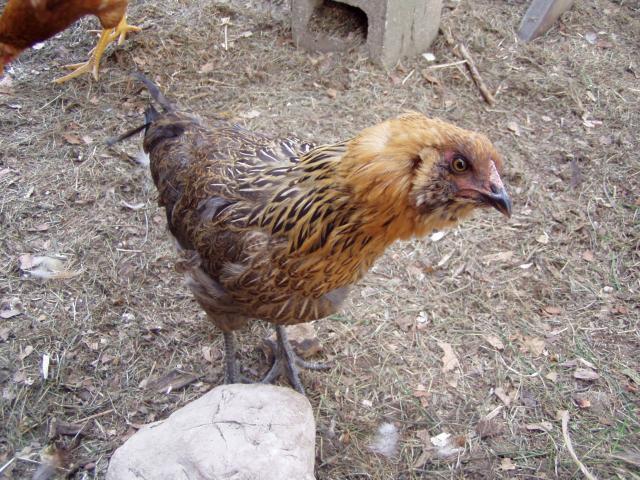 Lets get more chicks in the spring.
OKAY spring came and summer is near so we added 4 easter egger chicks and three bantams including a nankin, serama, and leghorn. Also added was a wardrobe converted to bantam house with a little trash to treasure know how.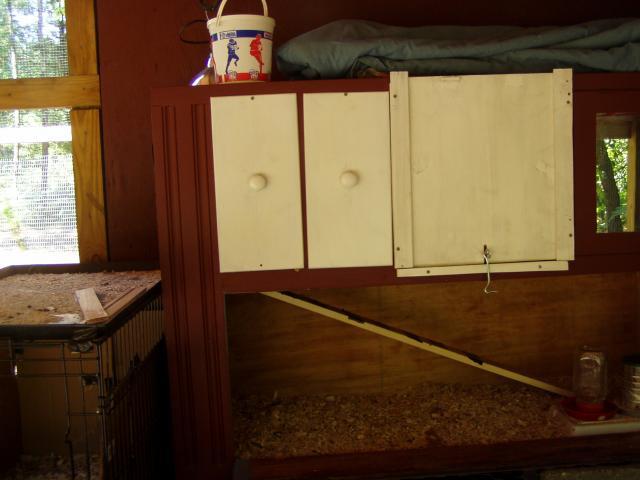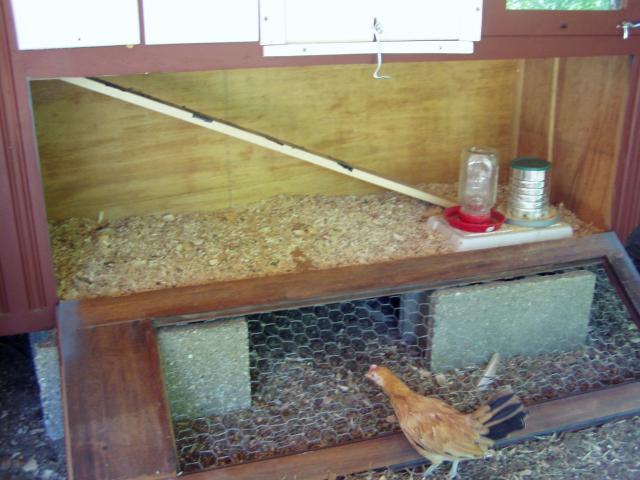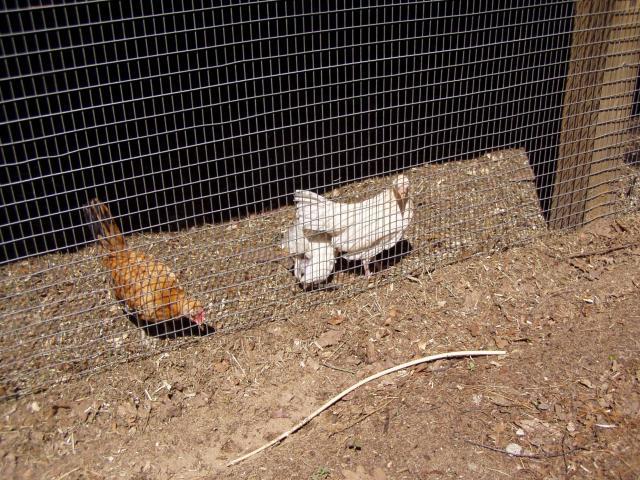 And now the ducks have arrived after the saleman at
TSC
practically forced them into my hands and loaded the bag of feed in the truck for me. jeesh!