Our broody mama, Panda the Australorp - hatched late July 2010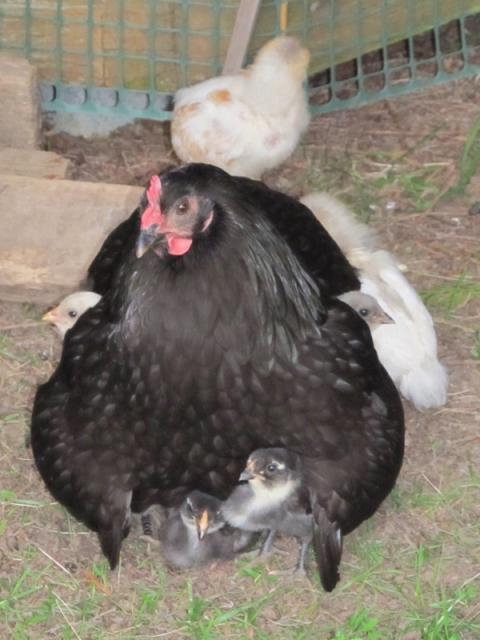 Juno the (Fluffy/Broody) Giant Jersey - hatched late July 2010
Henrietta the Deleware - hatched late July 2010
Happy little Easter Egger cockerel...all Easter Eggers hatched early May 2011, hatchery chicks that we slipped in so the broody mom's to raise for a friend.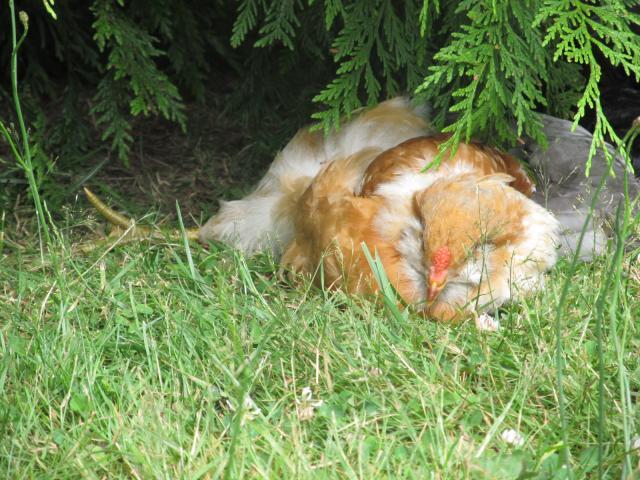 The chicken garden is the happiest place in the backyard! Black & Blue Ameraucanas hatched May 23 & 24 by broody mom's Panda & Juno.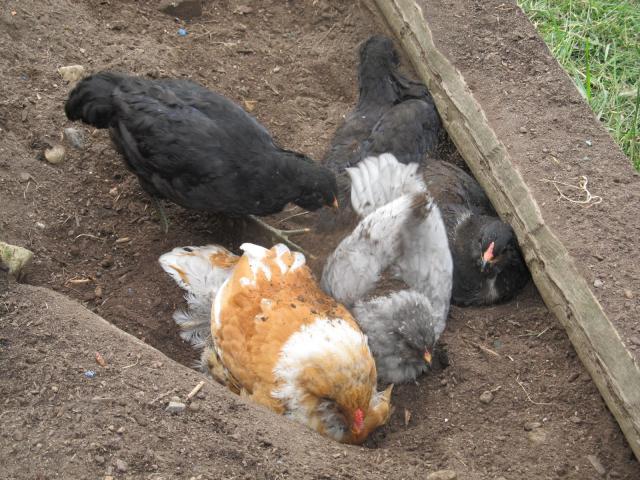 k
All of the chicks getting dirty!
Me & Henrietta - she's my special girl, I love her so! =) She is very well behaved; at less than a year old she went to my son's school and while I held her and walked around speaking about backyard chickens, she allowed all 75 children to pet her and never one made a motion to bite or freak out. Such a good girl! I tell her every day & night!