Deaner and Gener!
2010 Easter Eggers from Alamo Hay & Grain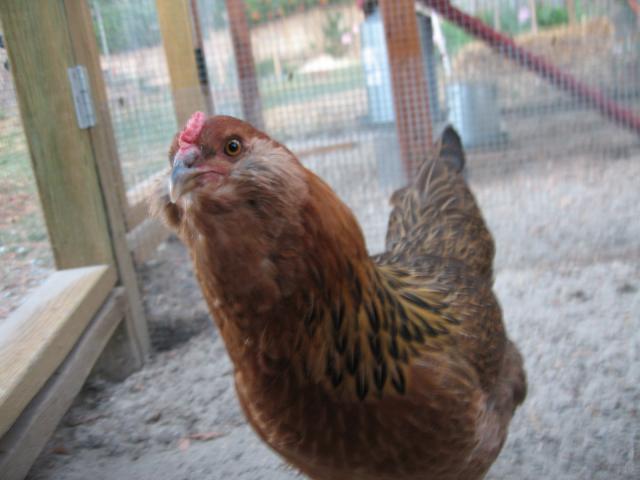 Little Gene-Bee! The picture above is from Sept. 2010
She looked like a bumble bee for the first couple of weeks.
We also thought she had some sort of drinking problem, but she's OK now. She did not have to go to rehab.....
Deaner September 2010: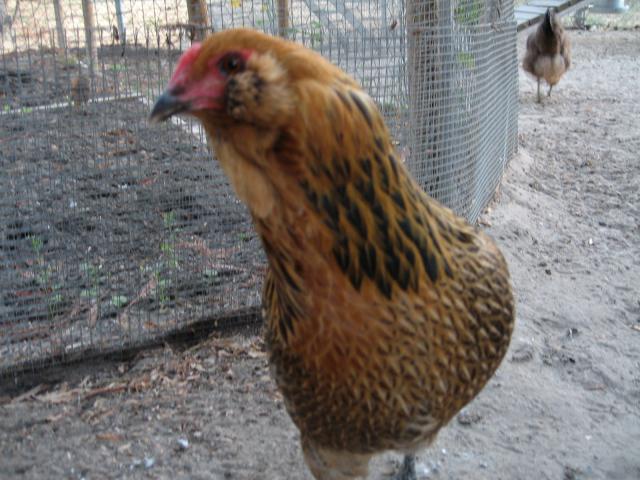 Chick run in progress: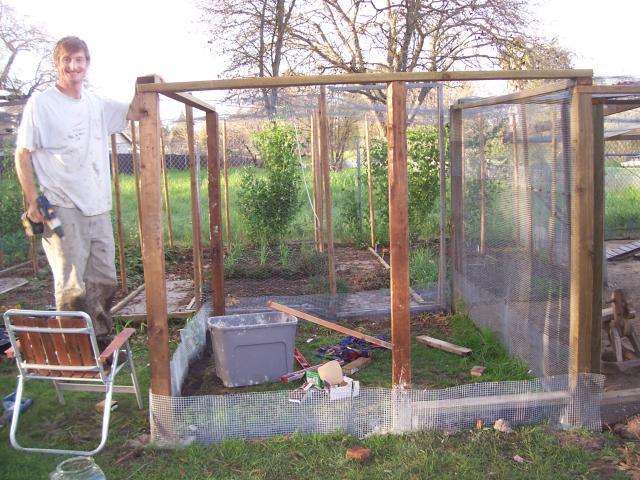 The chick-haus in progress: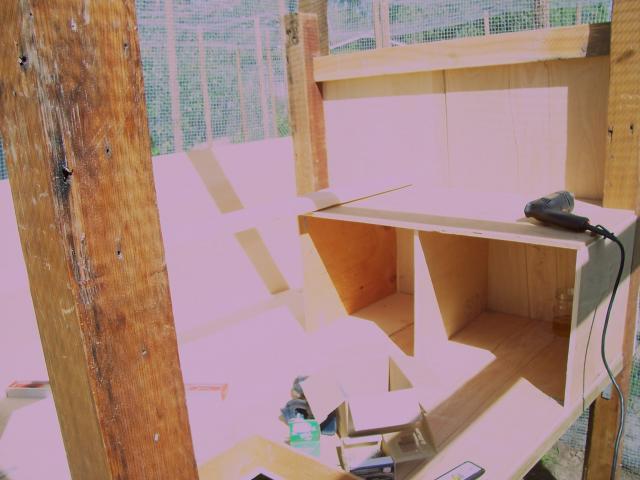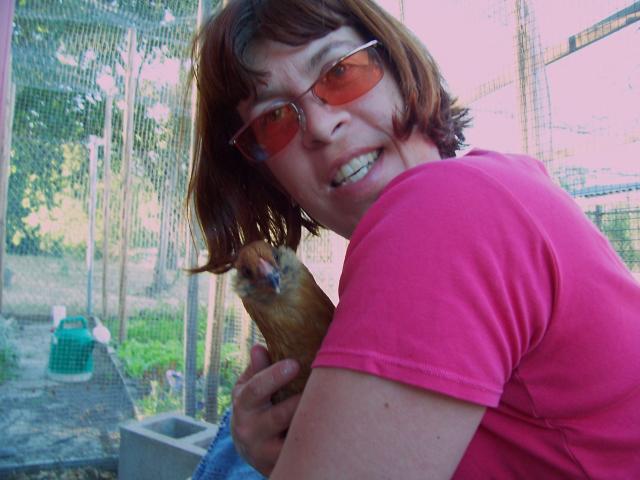 Deaner and Gener look almost exactly alike now. Gener has a grey beard that goes all the way under her chin, and Deaner has more of a puffy cheek thing going on.
Is this what Deaner was talkin' about?