​
~~

crazy chickens lay scrambled eggs

~~
​
You can call me the crazy chicken lady, I dont mind! ​
I
am working on jazzing up my page, apparently my fancy ipad
​
doesnt work well with others and it wont let me upload from it.
​
.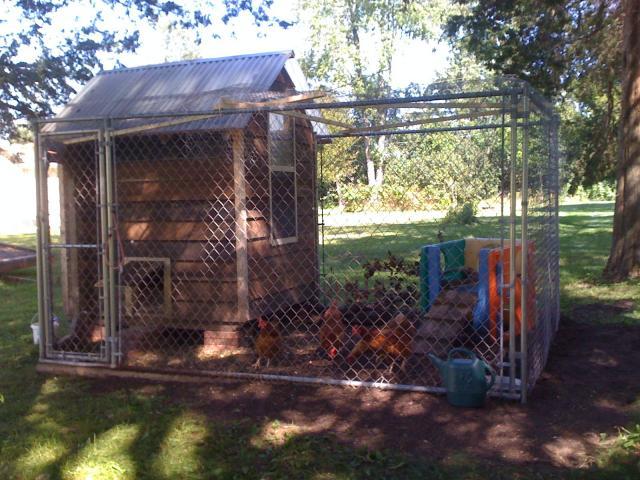 ​
Here is a picture of our coop.​
The coop and the chickens came to us for FREE, they were basicly re-homed​
by a friend who found out she was allergic to eggs.
​
the dog kennel was a craigslist purchase for $100, ​
and the play cube was $20 at a garage sale.​
yes, our chickens have a play ground,​
I took off the slide and added a ladder, cuz Im not THAT crazy!​
we have 3 adult reds =crazy bette, Lavern & sherlie​
Baby chicks = Olga EE, Spot SLW, Buddy GLW, Molly black silkie, Snowflake White silkie ​
​
​
Here are the girls on their 2nd day outside. They are roosting like big chickens already!
​
here is "Buddy" who I fear may be a roo. what do you think?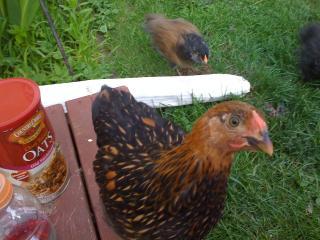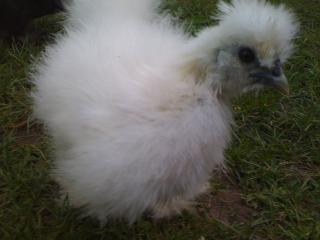 this is Snowflake, one of my silkies. shes a Doll. nice stink eye tho huh?
​