Debbie's Chicken Coop
.My wonderful husband and son built a chicken coop with running water and electricity for my new hobby
One side is for the chickens and one side is for me. I have a sink, bin for woodchips and shelves on my side.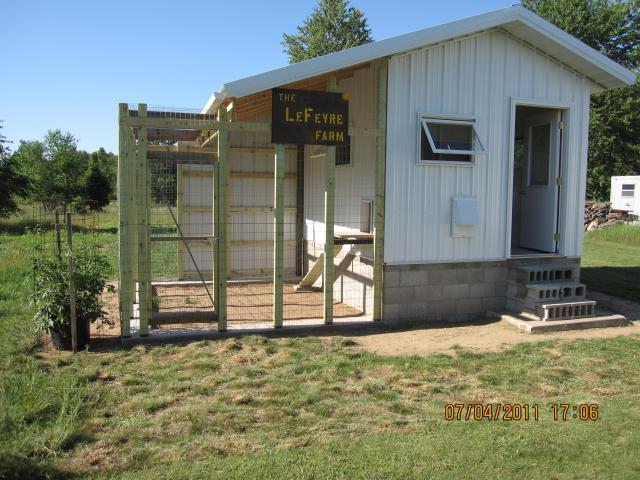 Here is a picture of the roost area. The water and food hang below the removable poop board.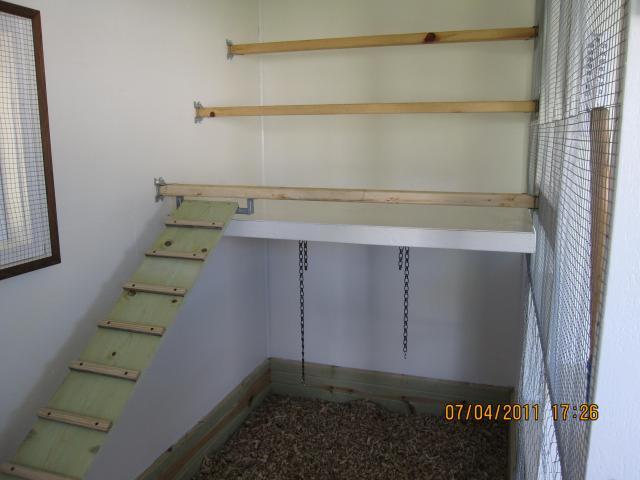 The pop door and door to my side. Windows are covered with hardware cloth and screens to keep out mosquitoes.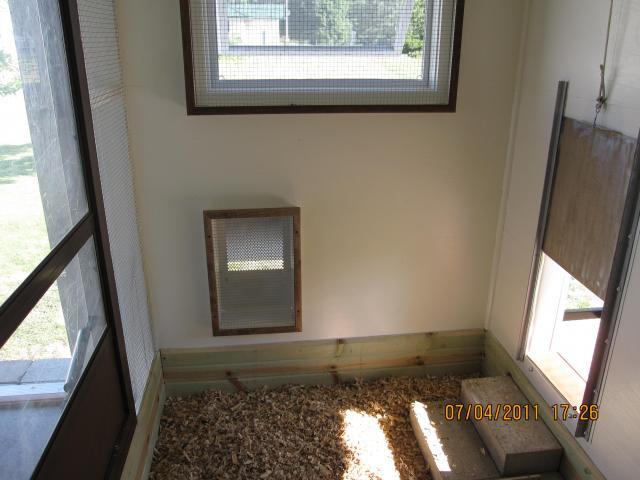 Next is a picture of my sink hooked up to a frost proof hydrant and the wood chip bin. Shelves were added later.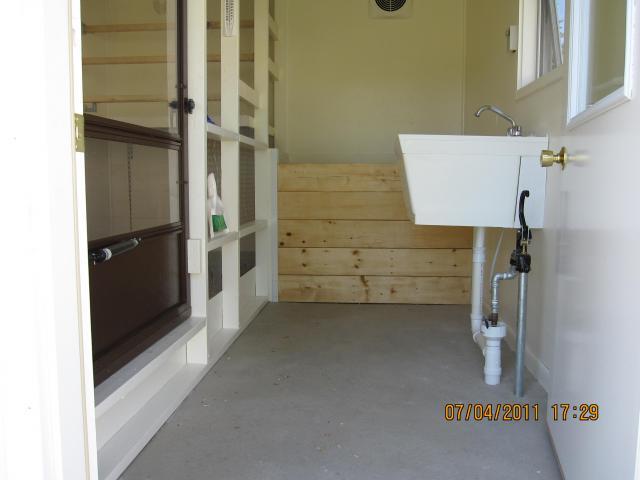 Before the chicken coop came the chicken tractor, again built by husband and son.


Inside tractor. Roosts in covered section. We moved everyday. My son moved it by himself but I needed help or used the quad.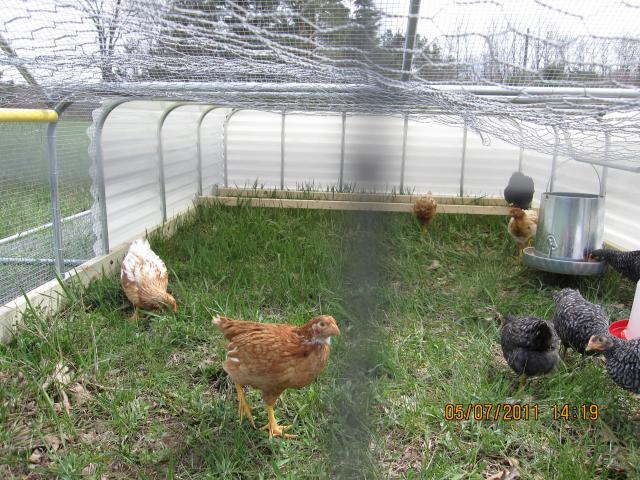 Moving day. Chickens had a ride from the tractor to their new coop. My son, Joe, who is like Dr. Doolittle with animals.


Steps and ramp completed and tarp up to block winter wind.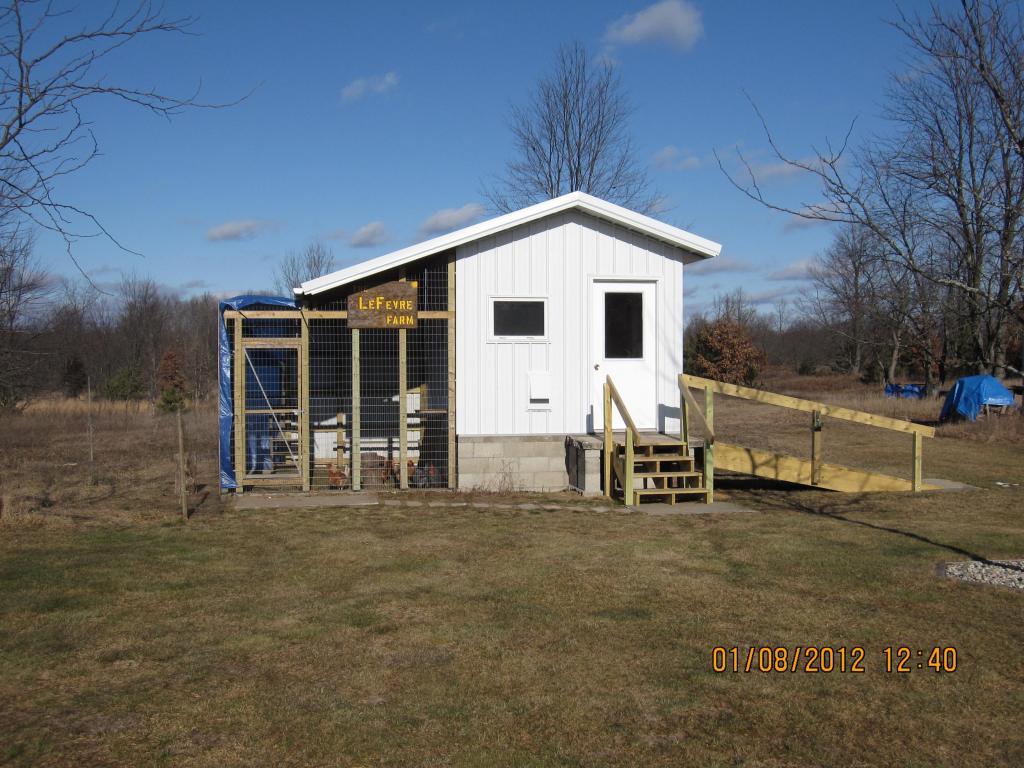 ​