Delaware eggs .....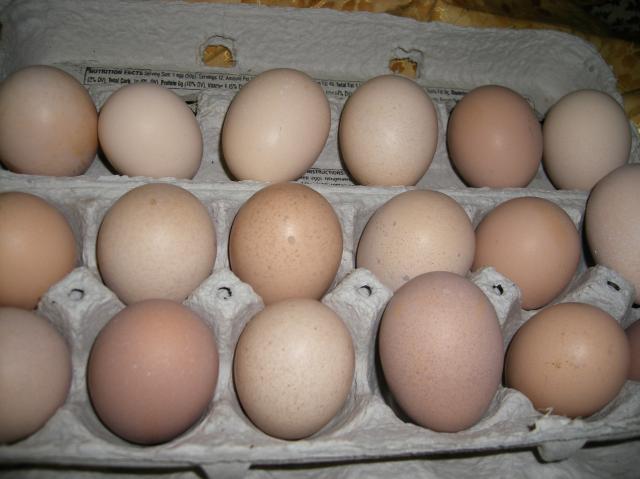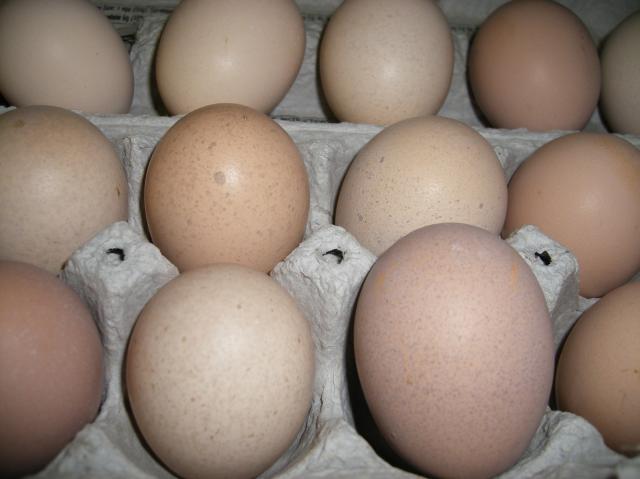 Delawares
This is Alexander 5 months old.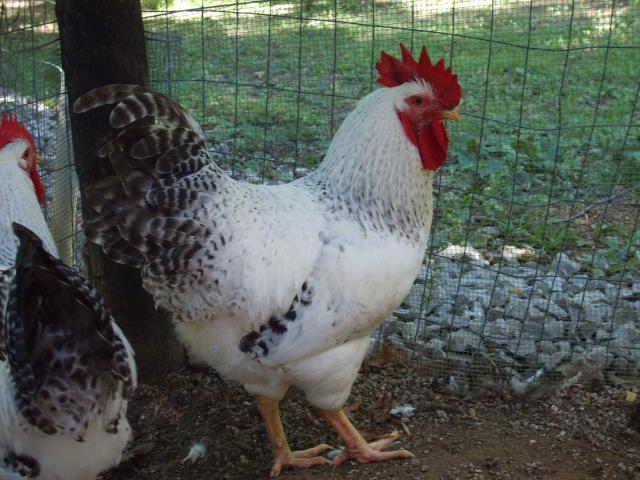 6 months...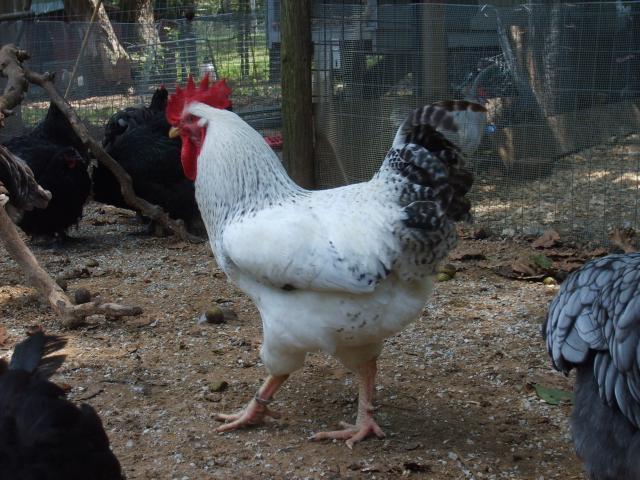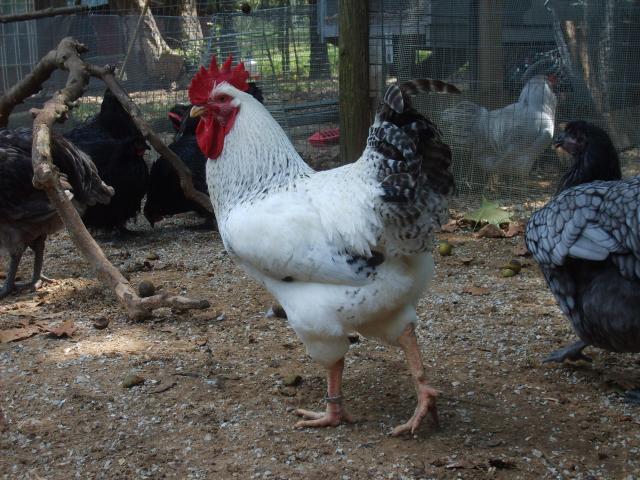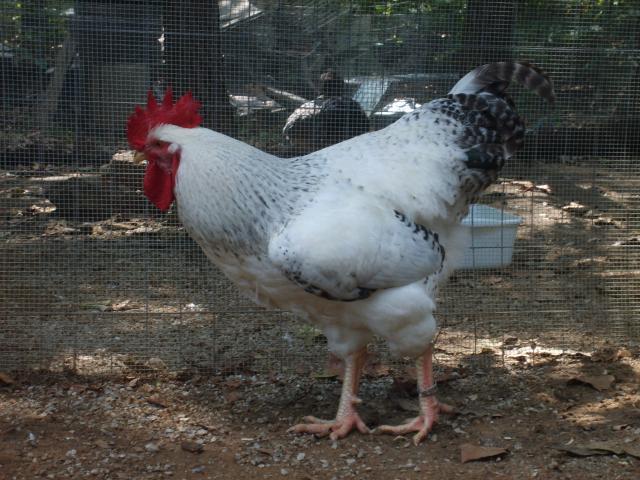 Oliver at 6 months: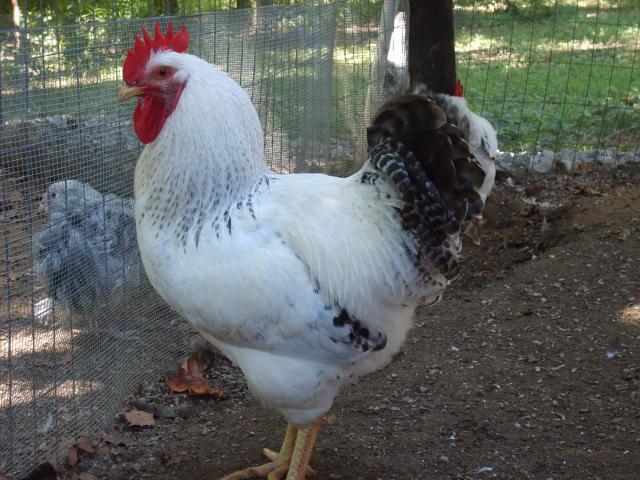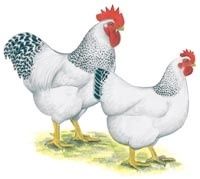 5 mths:
Oliver and Alexander at 5 months: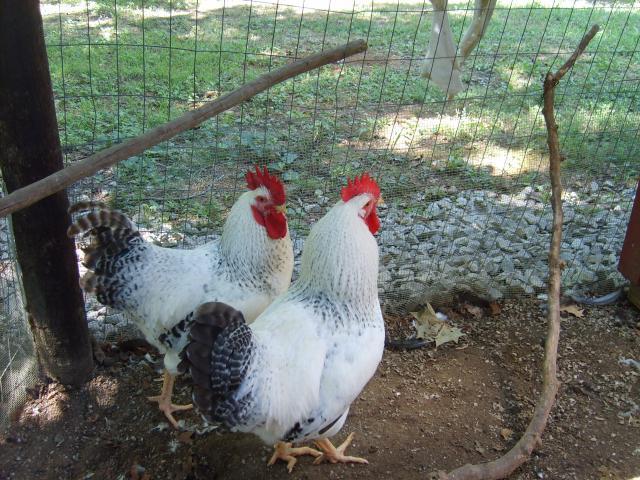 Oliver: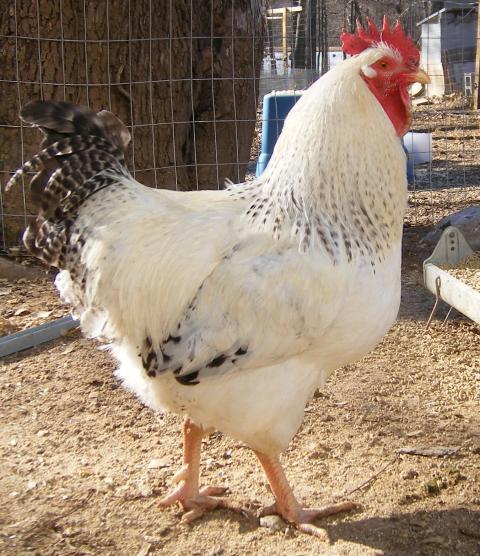 Jacob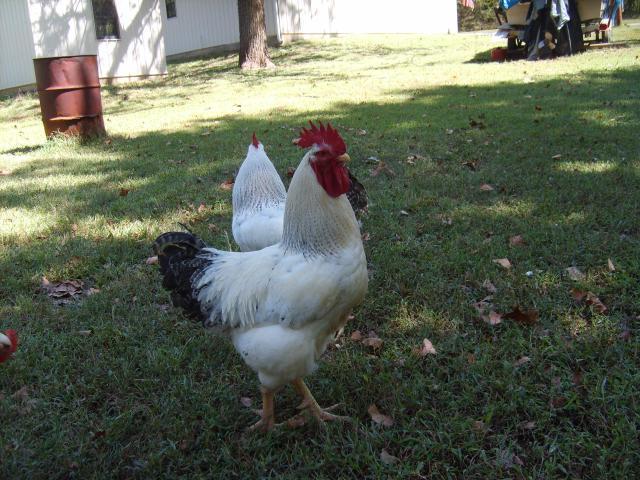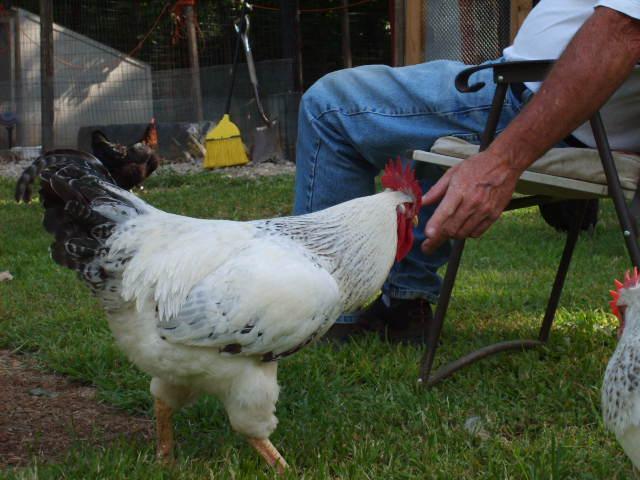 Jacob and a couple pullets: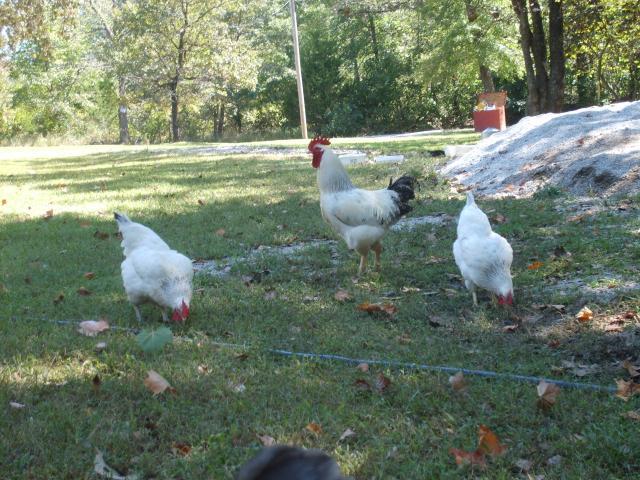 Young pullet: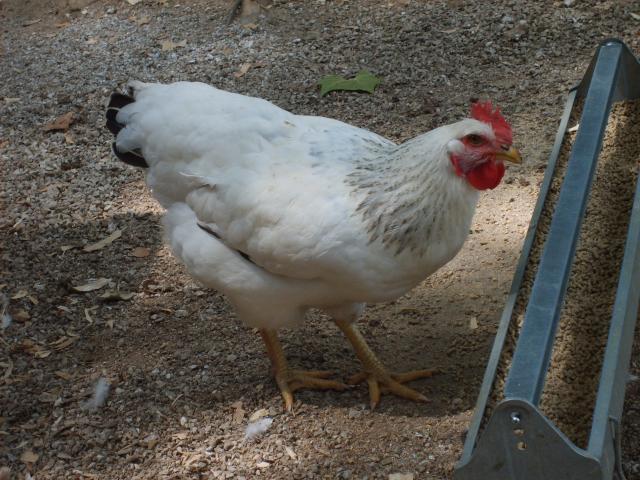 another ...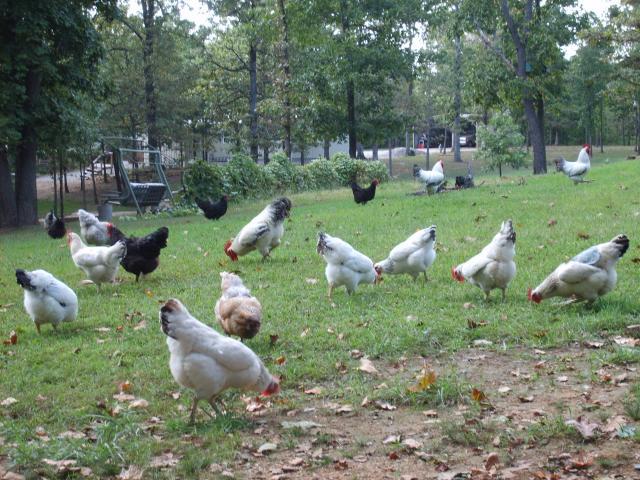 Series 1 ...This is Floozy. She will not stay in the pen. She must think the grass is greener on the other side of the fence, or something. Floozy also lost her leg band!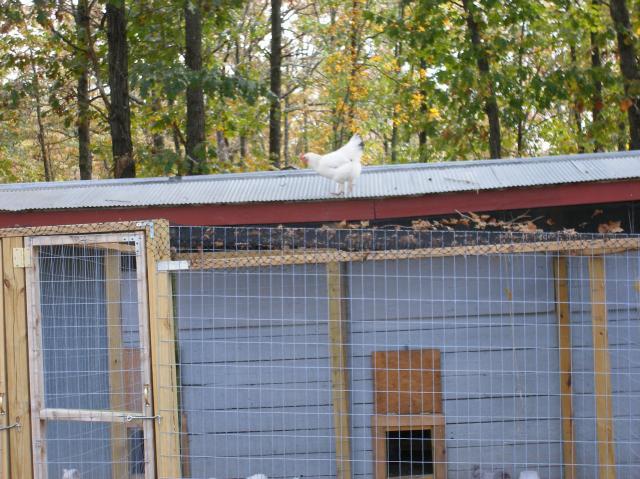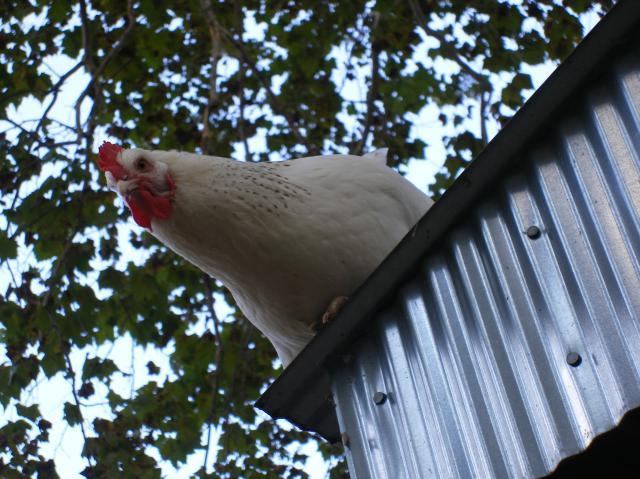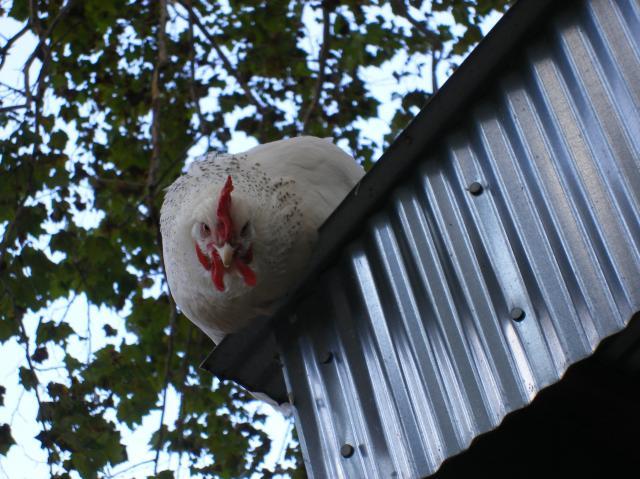 Let me back in!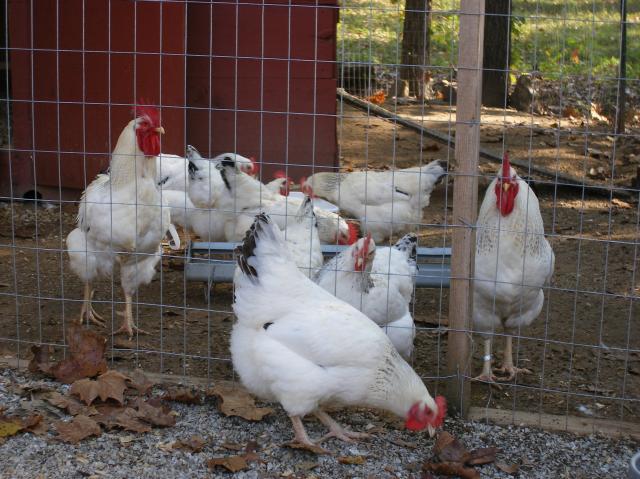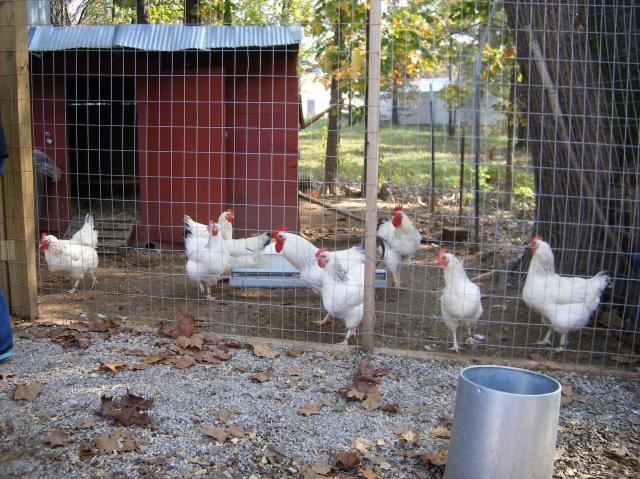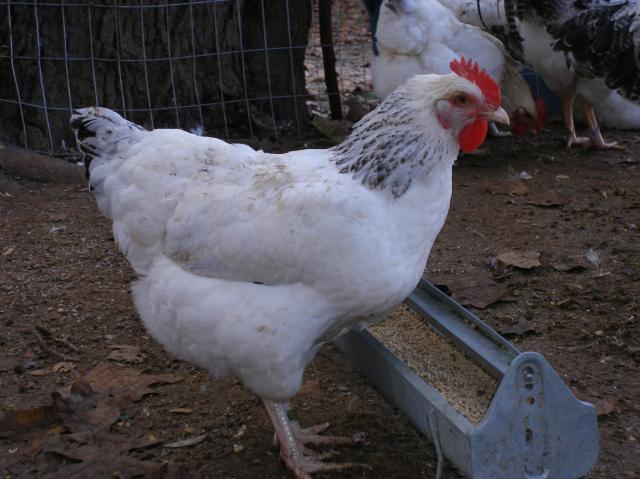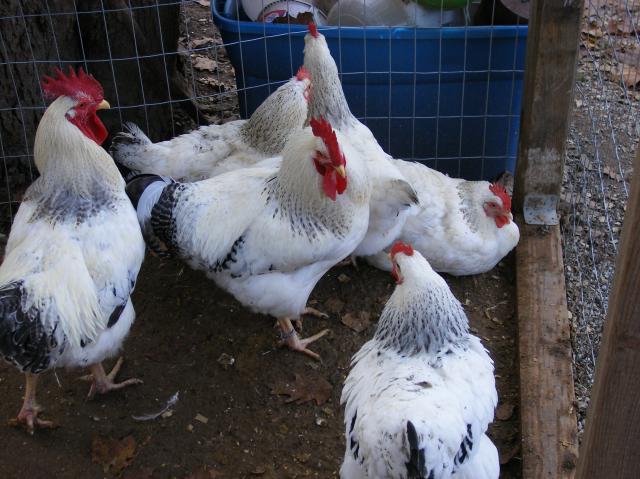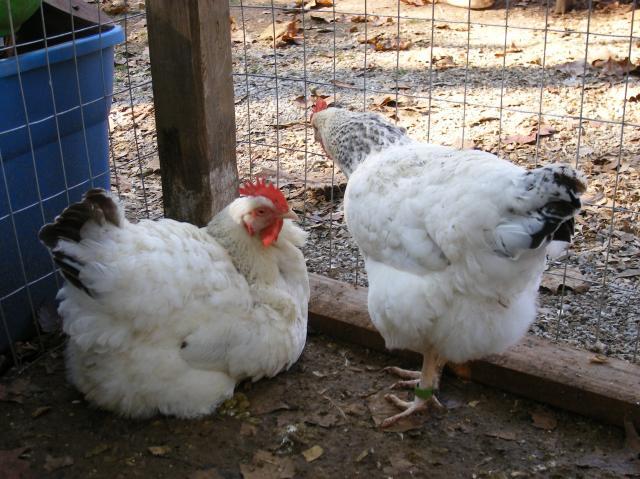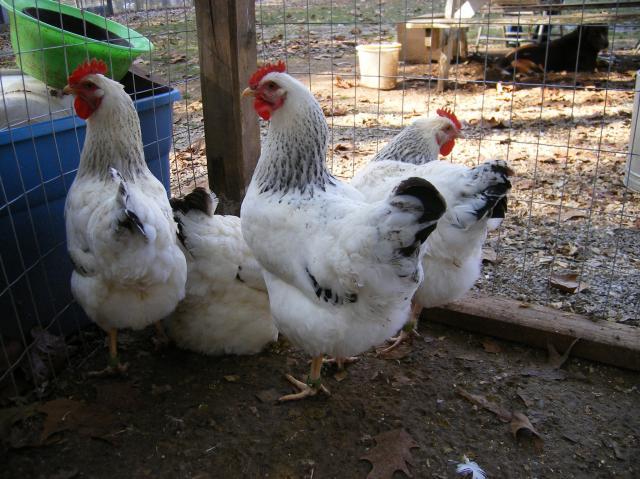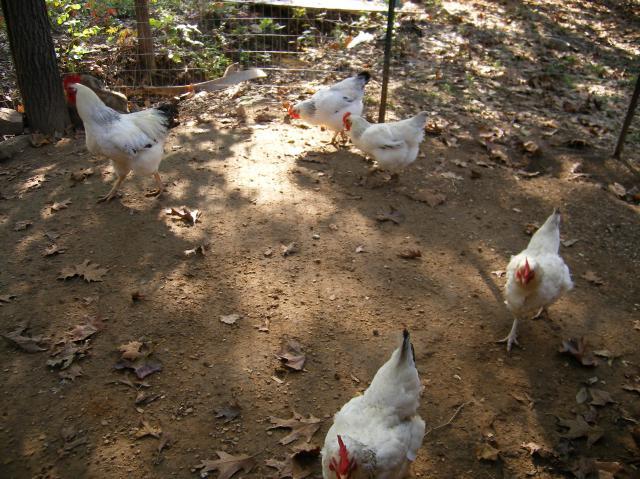 The next 5 pictures are "Number 8," named by leg band ...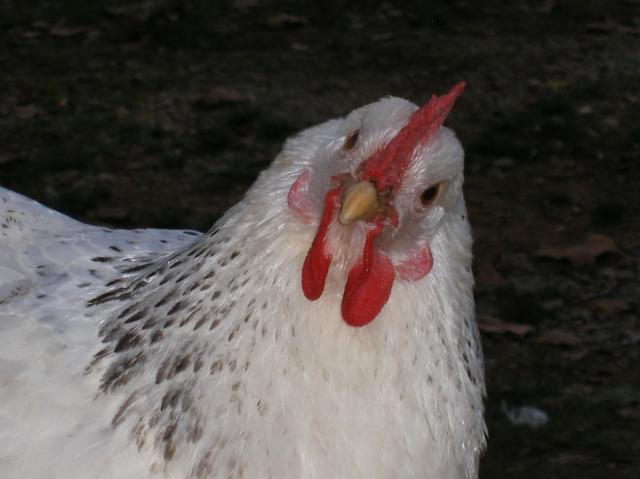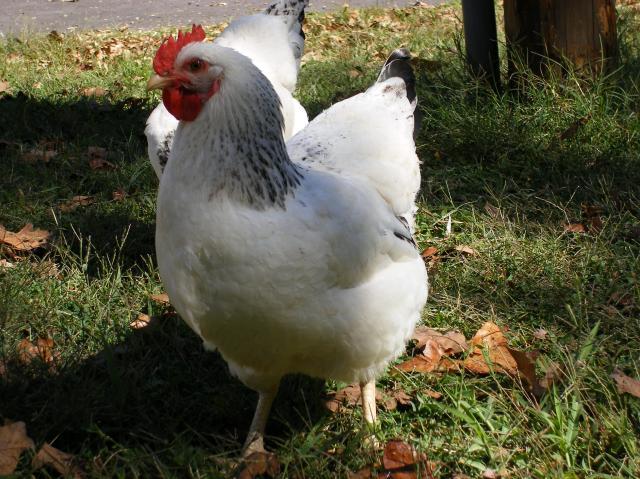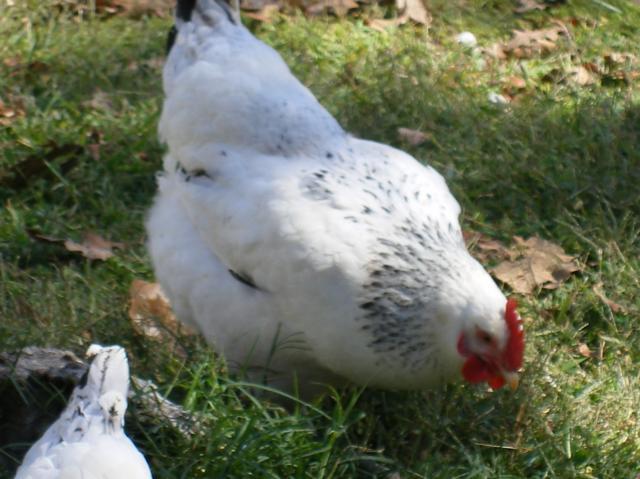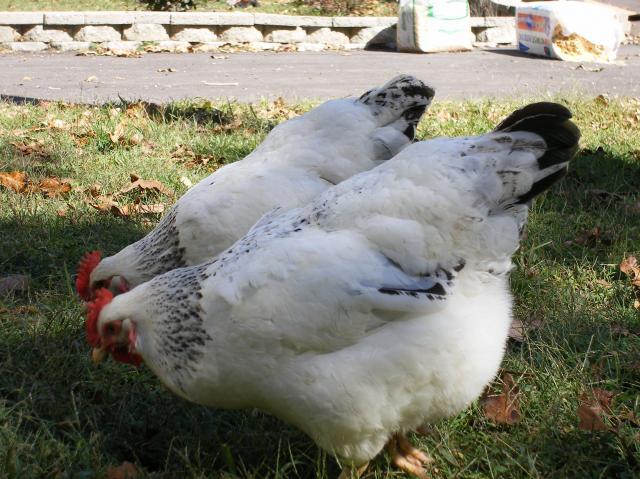 Number 10...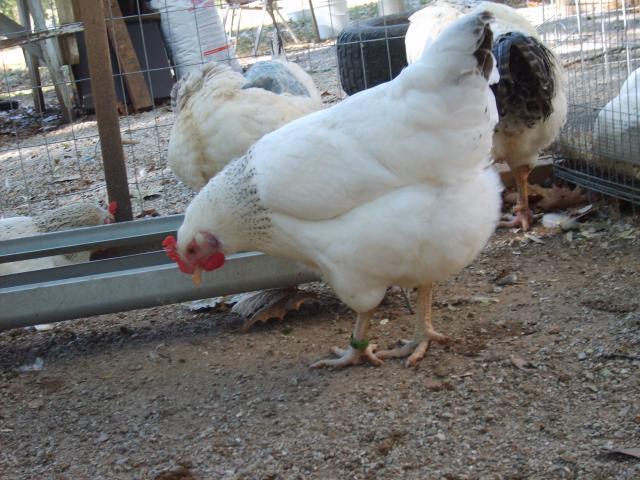 Series 2 .... Off to free range ...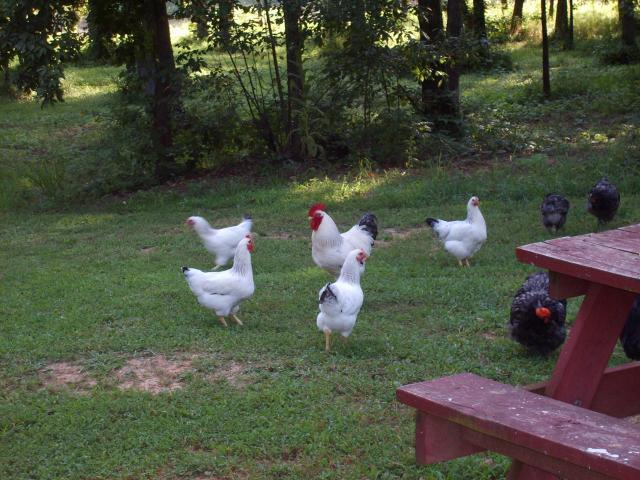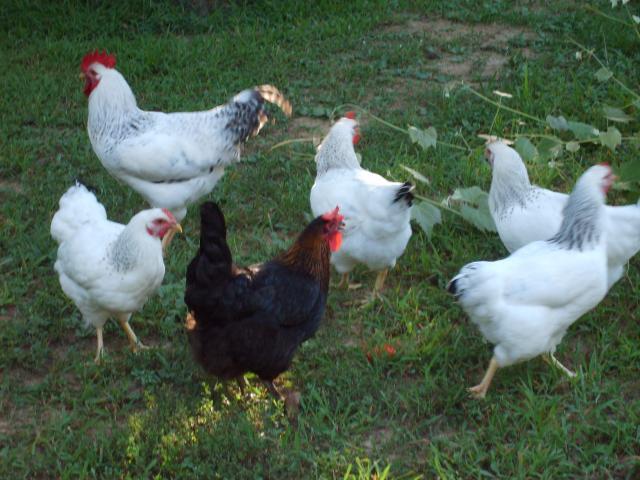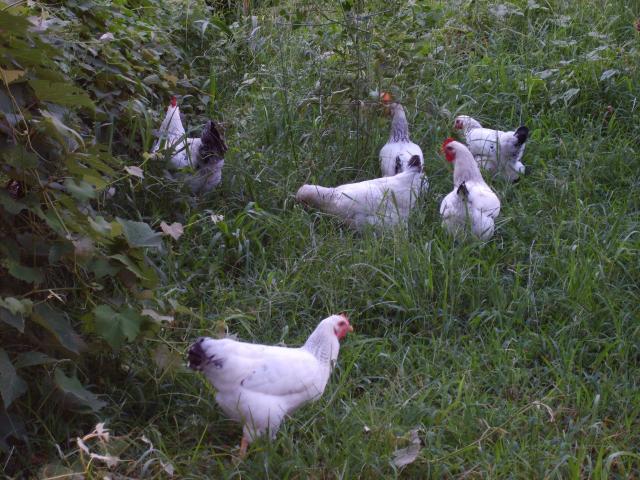 Series 3 Yogurt day ...
Series 4 .....
Series 5 .....
Dust bath at the horse shoe pit.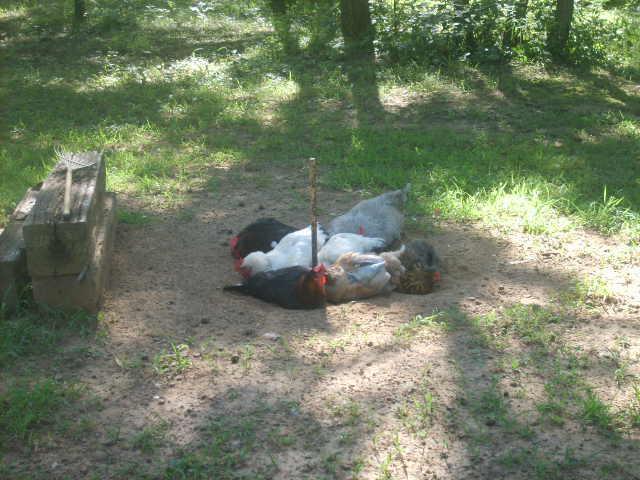 I decide to sit and watch a while ....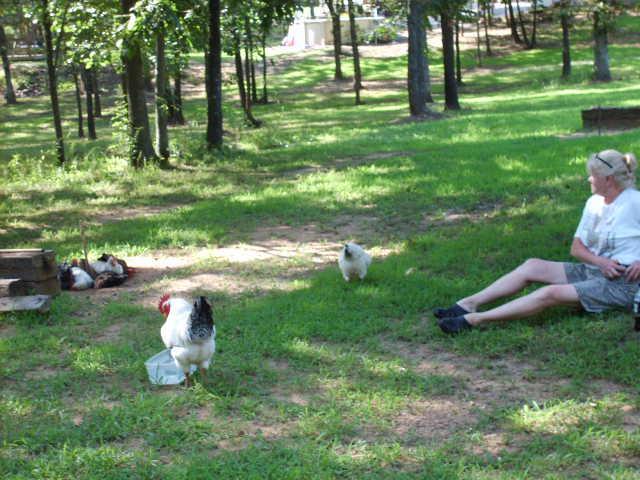 Miss Della spies me .....
Here she comes .....
How about a back scratch .....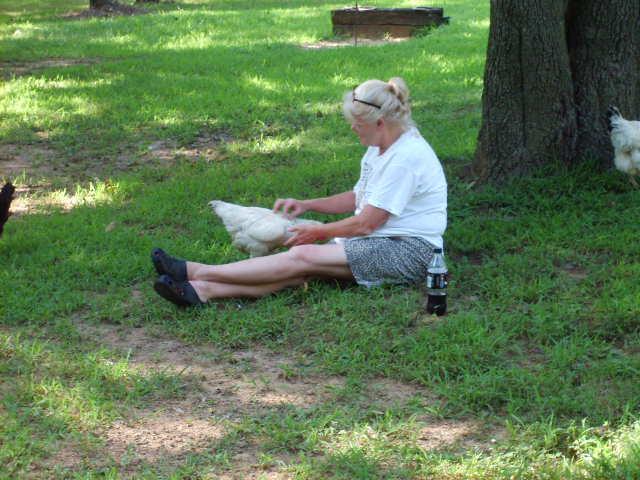 She jumps into my lap ....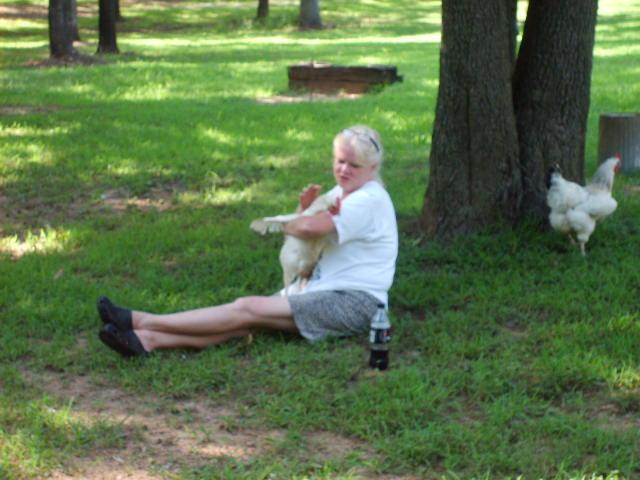 And gives me a hug .....
And then talks to me ....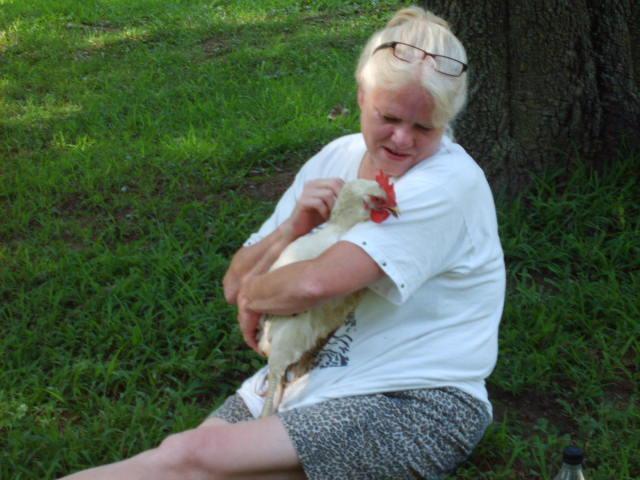 Mind you, she is filthy dirty from the dust bath!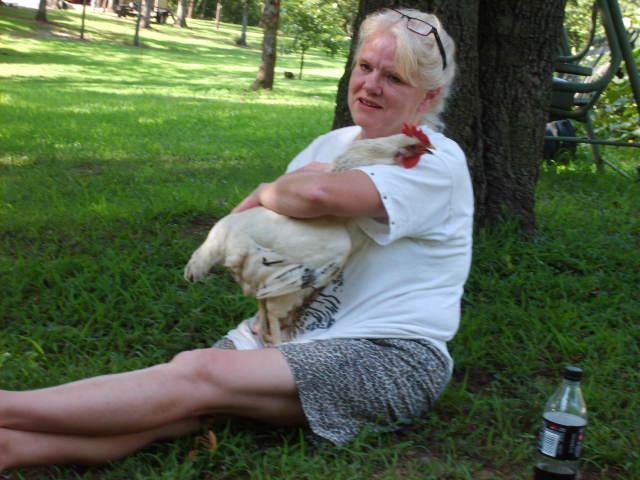 She persists, though it is over 100* with not even a breeze, she wants to hug .... (Notice Miss Stella pacing nearby)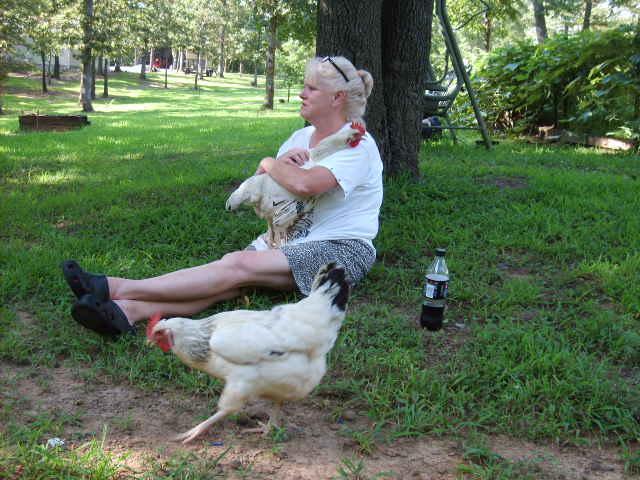 I tell her she needs to go get a drink of water ....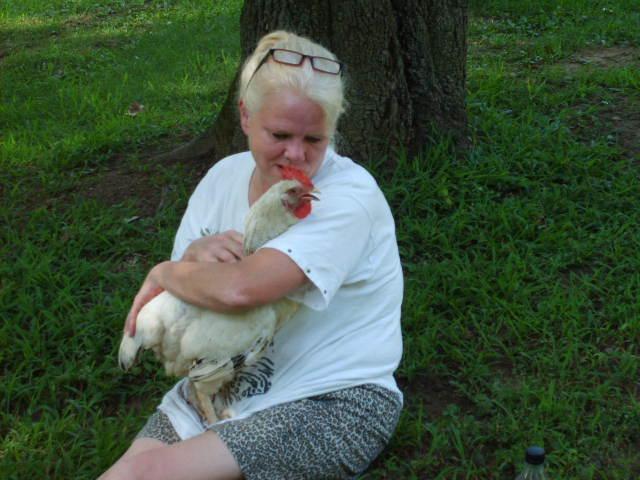 She's a mess! Hot, humid, sticky, dirty ..... She will just stay ....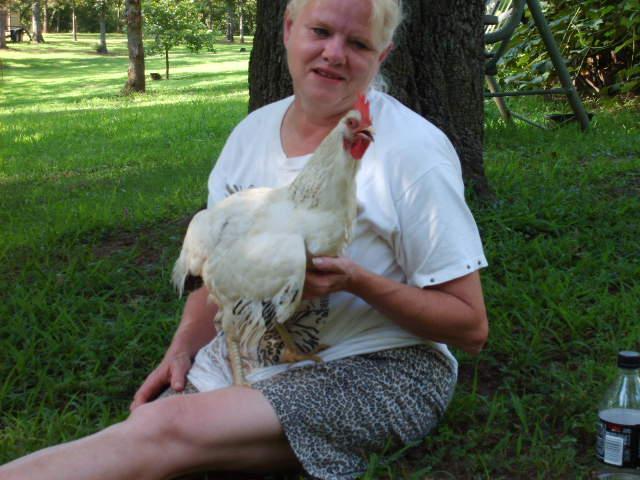 Then, the jealous Miss Stella makes her presence known (next to my legs begging) ....