Well... we had chickens for a number of years till the owner of the property next door threatened
to poison them so we sent them to a farm where they could be safe and happy. Recently we
decided to get more chickens so we did... We kept the new chix inside for a while but they started
to grow up fast, then a trip to the feed store resulted in a few more. It was time to get a coop
together fast. We had some scrap wood laying around, our sons old loft bed that he grew out of
and I had to buy a few more pieces.
This is our new coop...

It started with a quick sketch.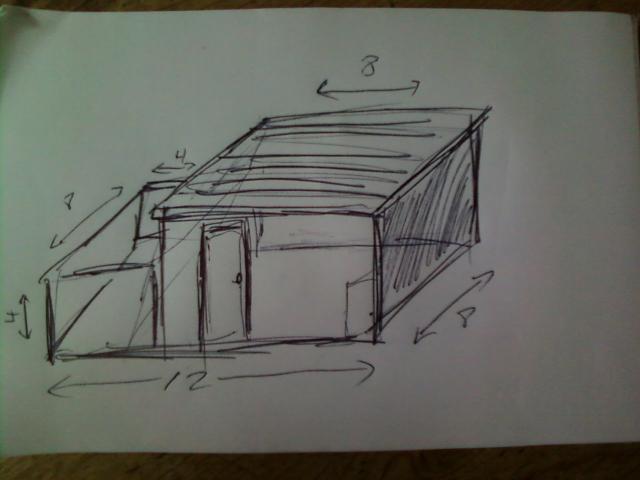 Then it was time to put the plan into action.
The yellow wood used to be our son's loft bed. The grey hutch used to be the home of our first
4 hens. So I built a 4x8x4 box,connected the old hutch and wrapped it in chicken wire.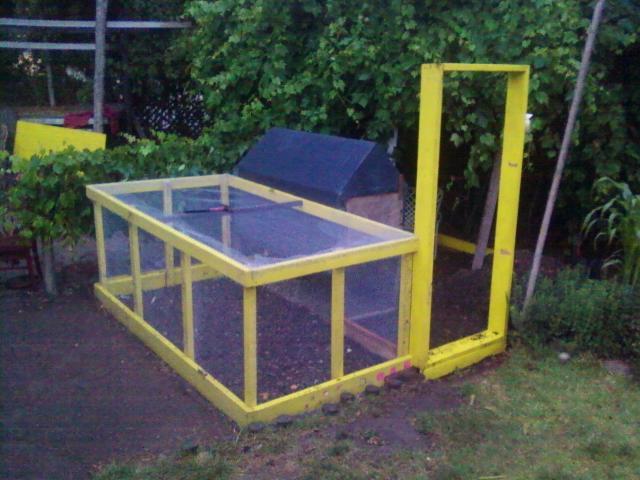 I used some old lumber and wood from the loft bed as well as some tin roofing that a family of
opossums were living under to build the 8x8 section.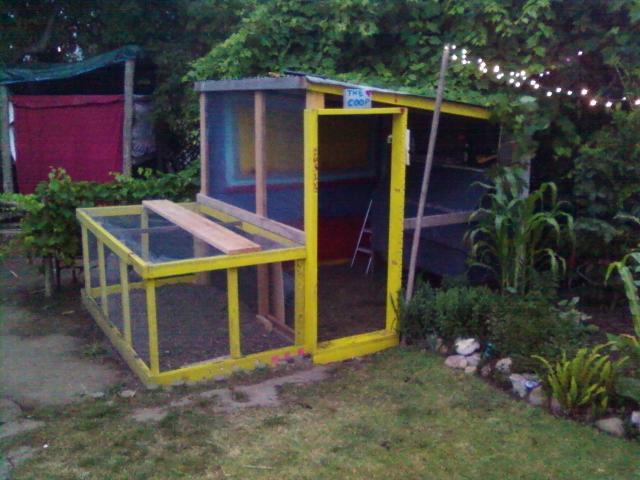 The neihbor just finished his new deck so I was able to get a few 2x4s to help finish the job...


I used some metal wire shelving for the floor of the nesting boxes...


then used the old hutch to make the boxes.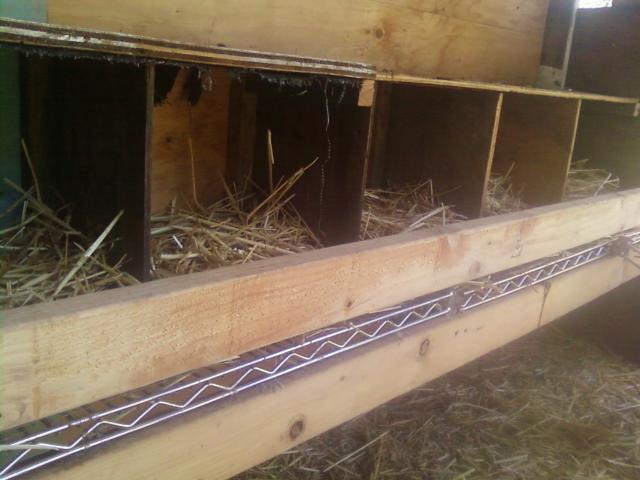 Made an area for the new chix...


A few of the new chix resting...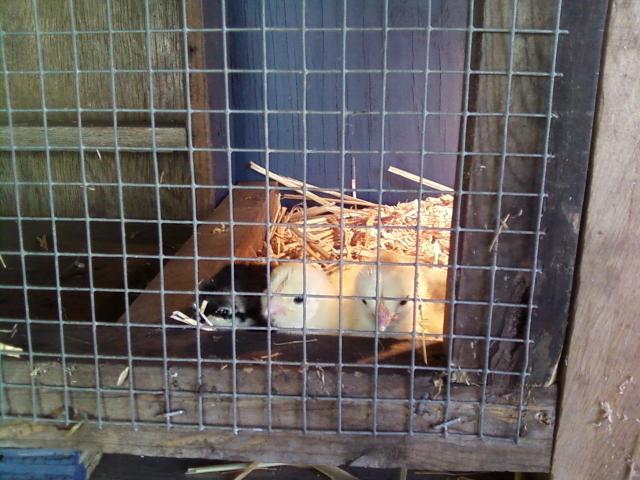 Next I'm going to open it all up by taking the top off the 4x section and arch it to the roof of the
8x8 section.
Something like this...


The door lock mechanism is a piece of rebar bent at a 90 degree angle curving up through a
slit in a 2x4.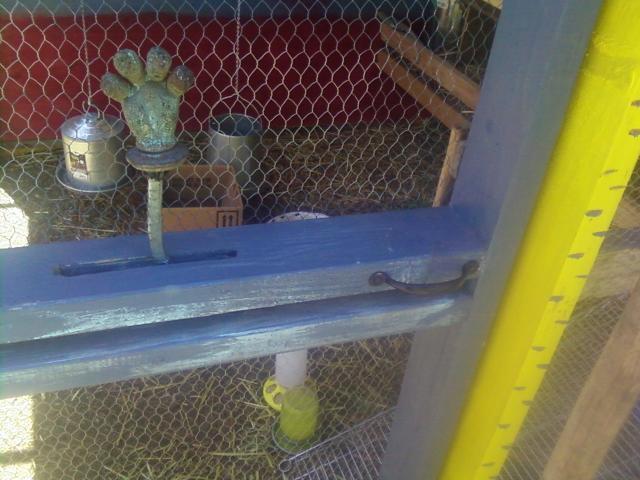 You can see how it works here in this shot.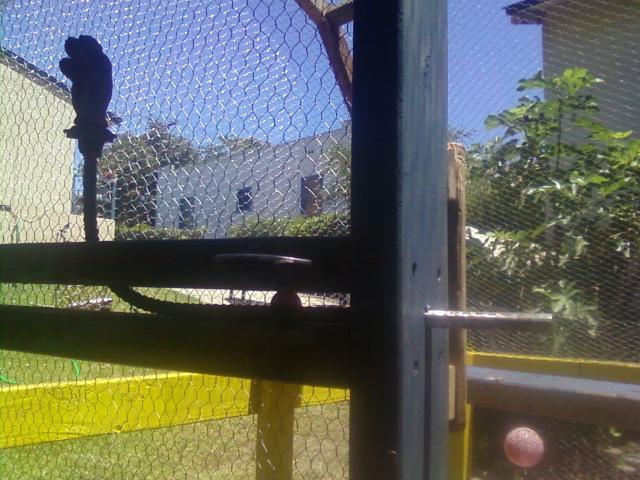 Now in the more spacious coop the cat likes to roost too...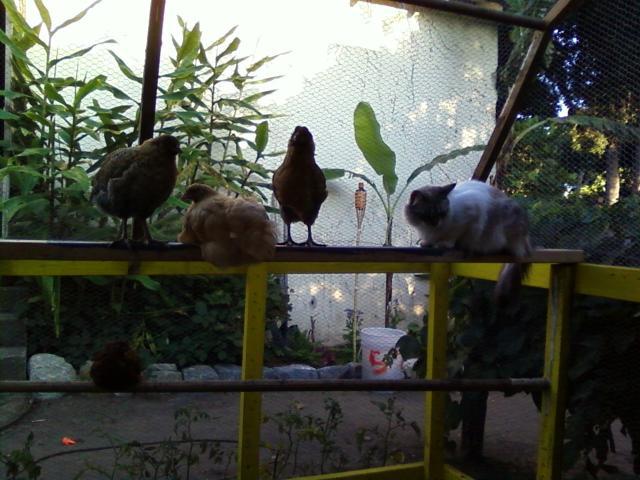 Its never really done...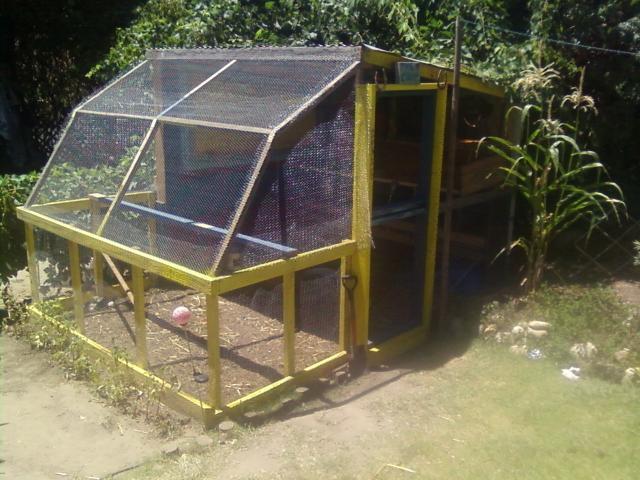 More pix to come...