My Chicken House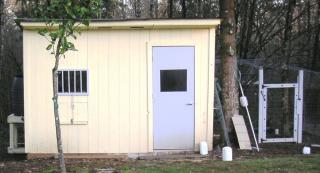 ​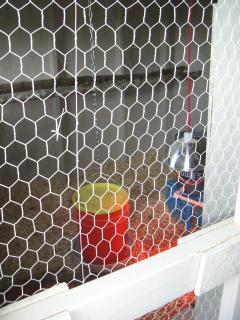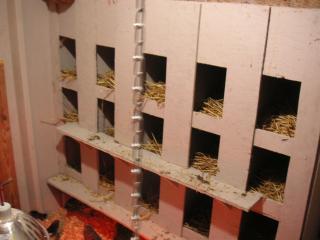 [FONT=comic sans ms,sand]
Upon entering through the gray door you find the door to the chicken area on your left and the long rectangular panels along the wall allow access to the nesting boxes.
[/FONT]
[FONT=comic sans ms,sand]
A view of the chicken area from the people side. Note the homemade feeder . I might give the PVC pipe feeder a try. They still spill a little feed sometimes.
[/FONT]
[FONT=comic sans ms,sand]
The nesting boxes. There are 15 boxes with shielded entries to give the hens some privacy.
[/FONT]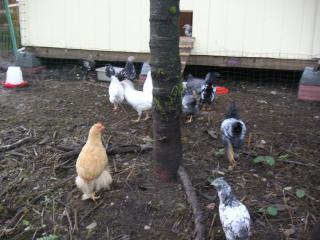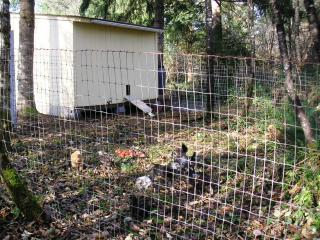 A view of the hatch that leads to the chicken pen. I used a sliding door made from a couple of 2x4s and a piece of plywood.
The young hens are in the pen area
.
We just added some older hens to our group bringing the total to 29 hens and a rooster.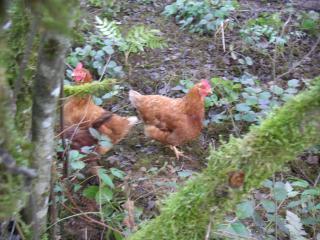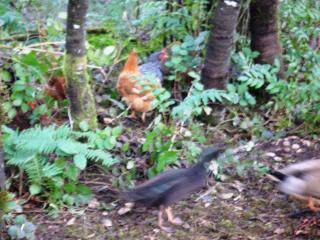 We adopted a couple of ducks from a friend. The red stuff are tomatoes from our garden. Here are two of our Rhode Island Reds. The pen area is new to chickens so there is still plenty of vegetation around. We have only been with chickens for about two months now.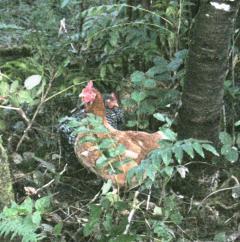 Two more of the older hens and most of the young hens.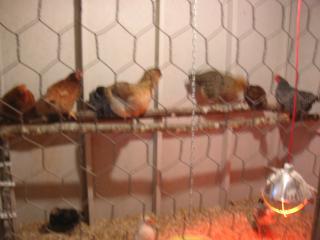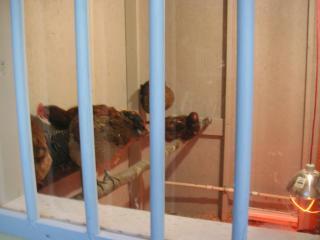 In for the night. Safe and secure.
​