Day one of the coop construction. Not as much progress as expected, but considering it's a design/build project, I'm pleased with what we've accomplished, and happy to be this much closer to getting some chickens!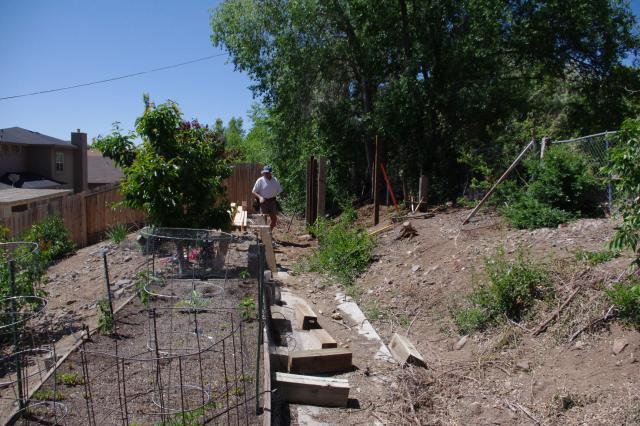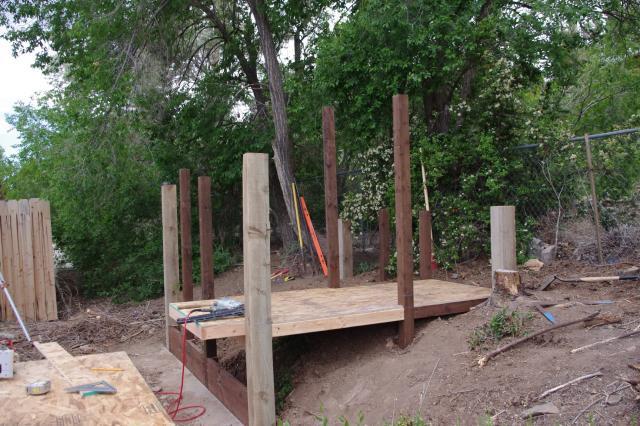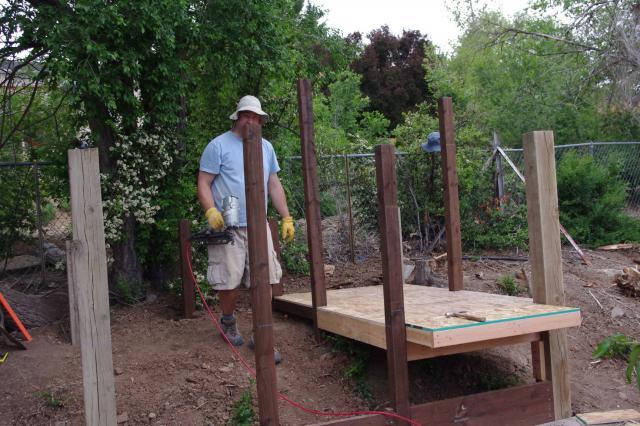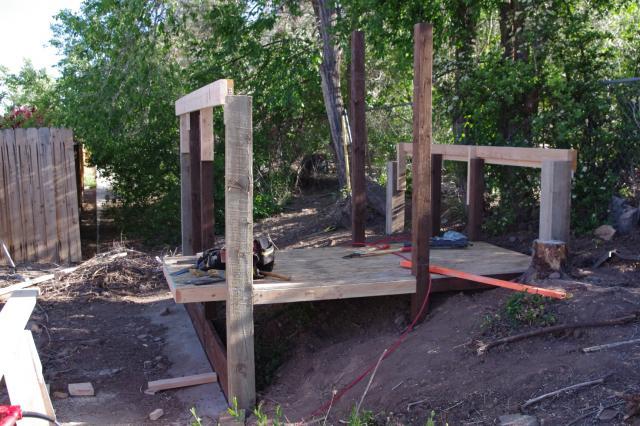 Some of the posts were shorter than what I wanted so we put some of them on stilts!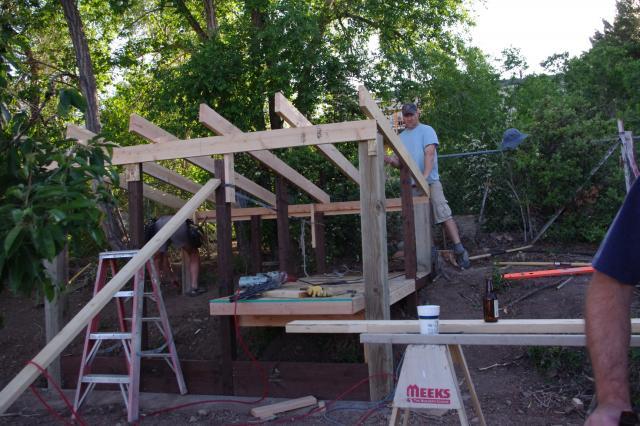 Done for the day!
Day 2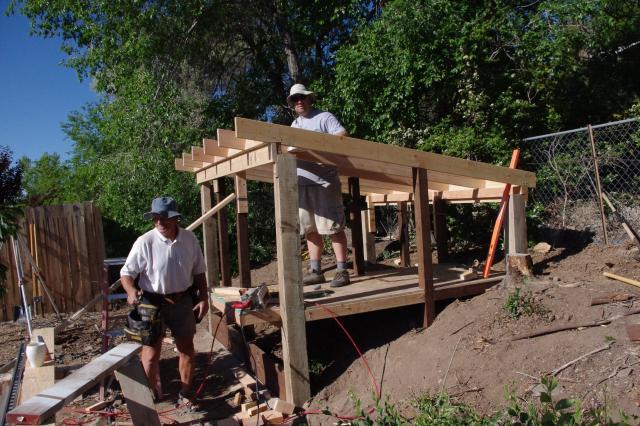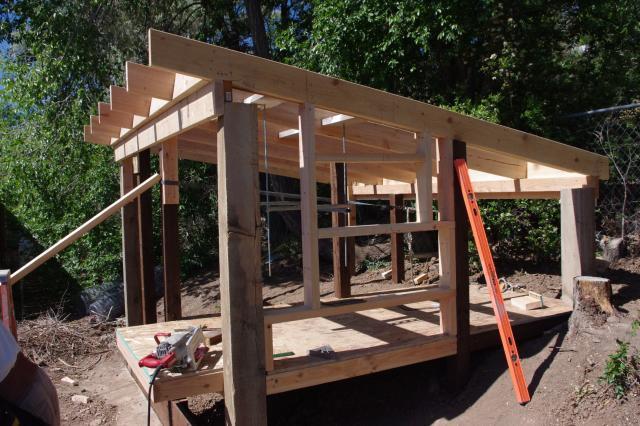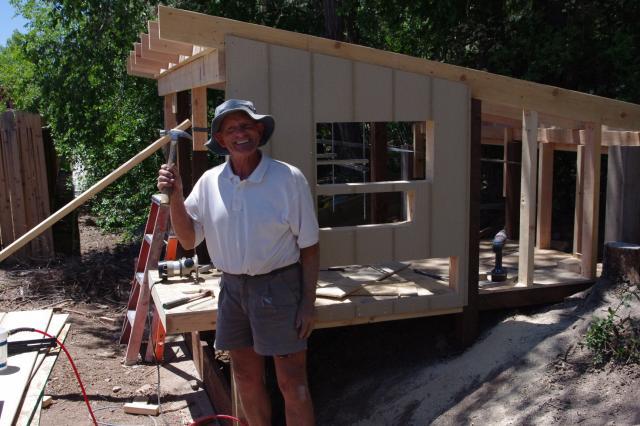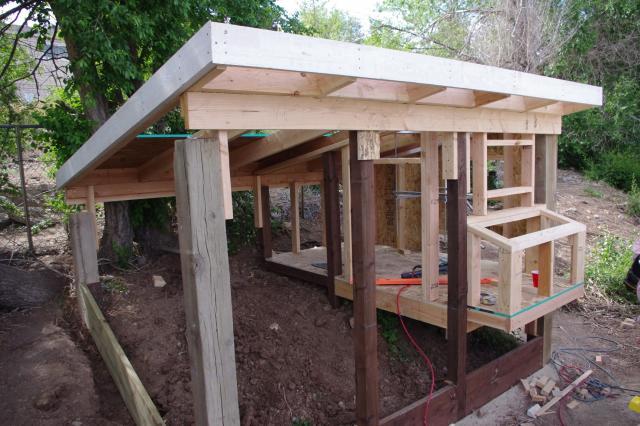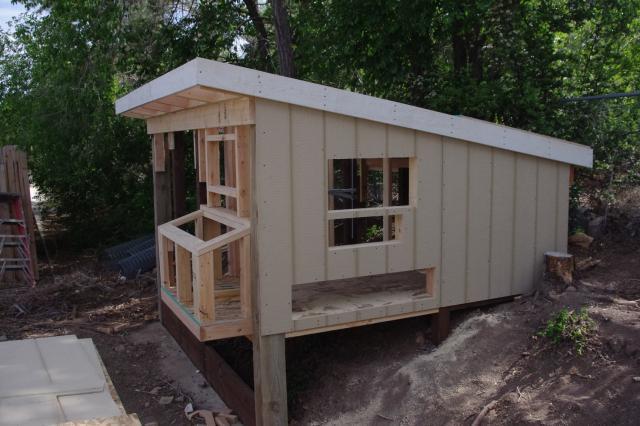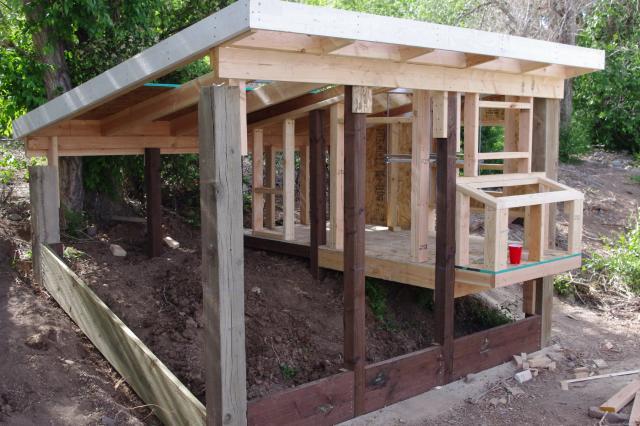 Well, I think the bulk of the hard stuff is behind us. Another day or two and we should have it ready for occupants!
DAY 3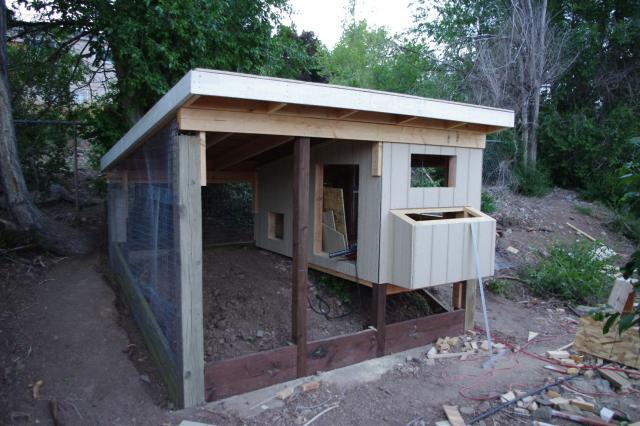 Day 4
About 90% complete but we decided to pick up a couple of chickens from the swap anyway.
The two new occupants can be seen under the hen-house.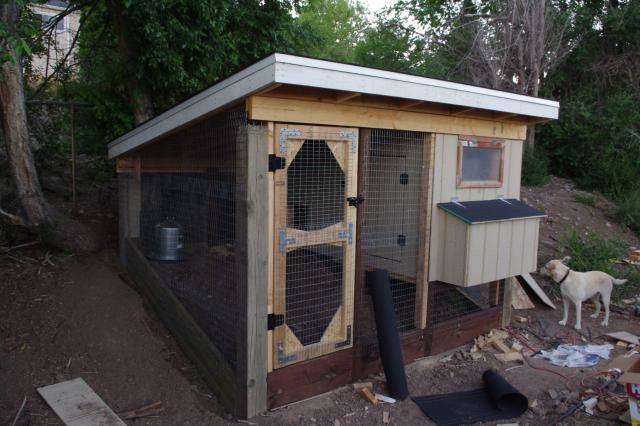 Day 5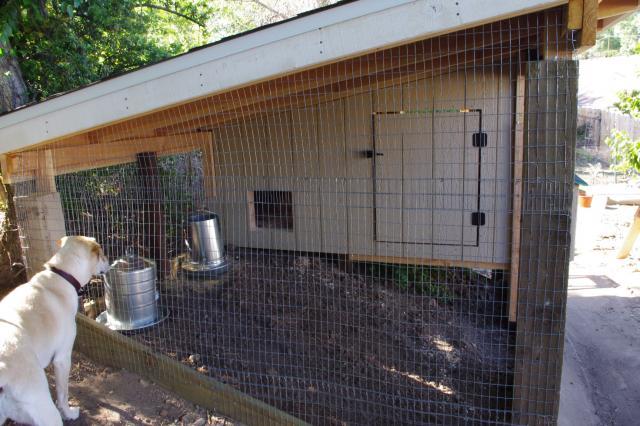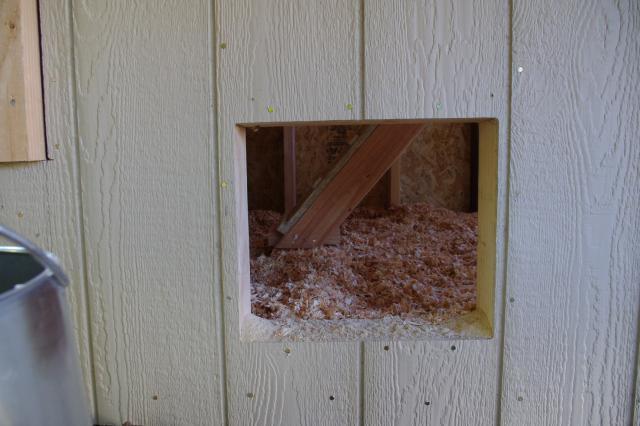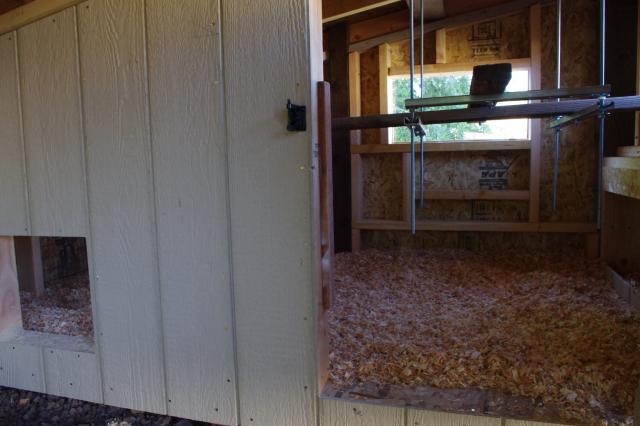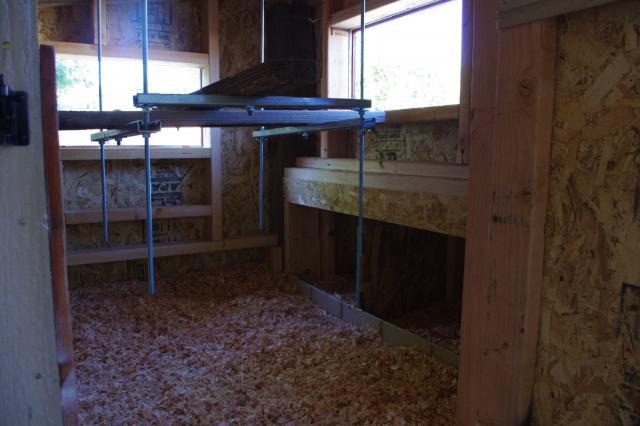 Some trim and paint should finish the outside.
A couple of poo trays that will slide in and out from under the roosts will complete the inside.
Over time and over budget, but we are happy with the new addition and we hope the new occupants (Opal and Henrietta) are pleased.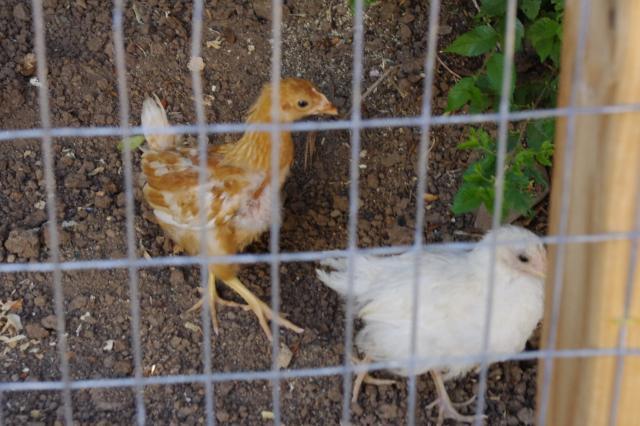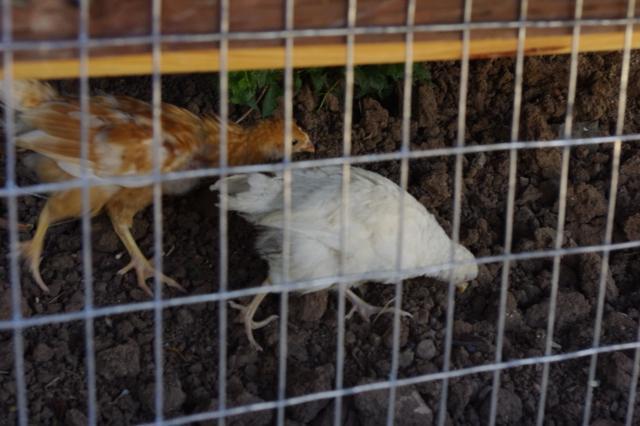 Today we introduced Opal and Henrietta to their two new coop-mates (to be named later).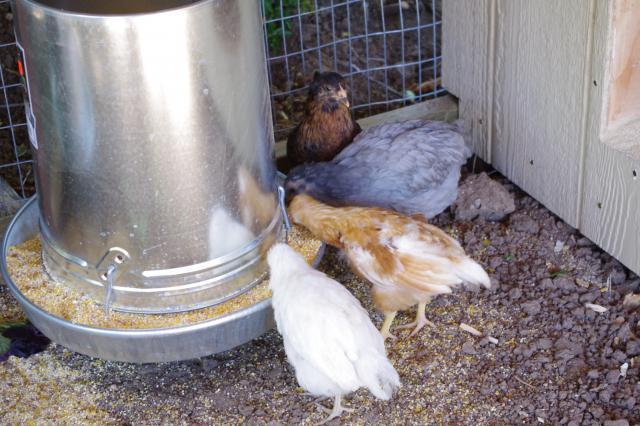 From Top to Bottom: Frank Iturriaga, Angie, Henrietta, Opal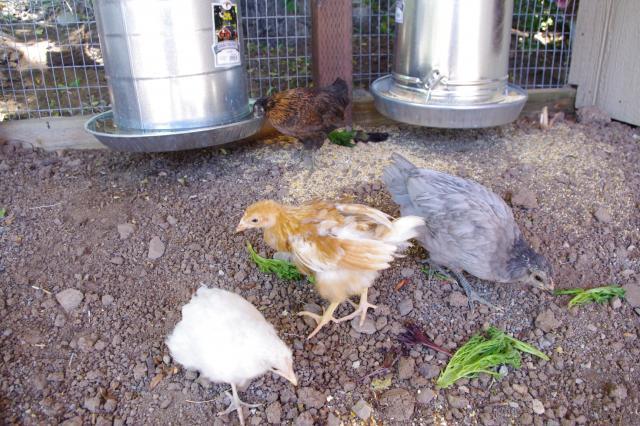 All the chicks seem to be getting along well!
Next step is to be sure EVERYBODY can get along well.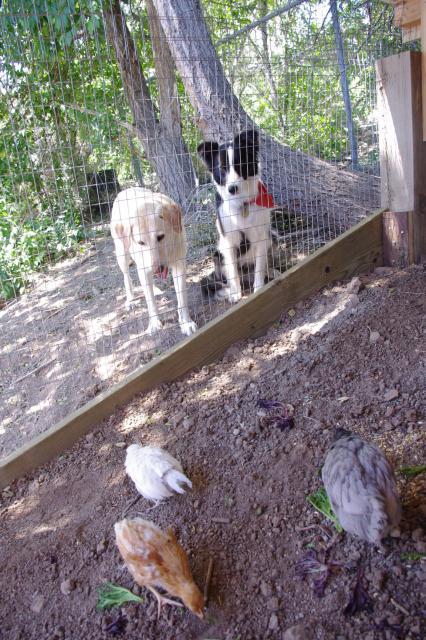 They really seem to like avocado scraps.
Update: This site doesn't recommend feeding avocados to chickens because of the toxicity in the skin and pit.
Well, Opal (the white one) didn't survive. Bummer.
Anyway, we have gotten the occupancy up to 5 and that's where we're planning to keep it.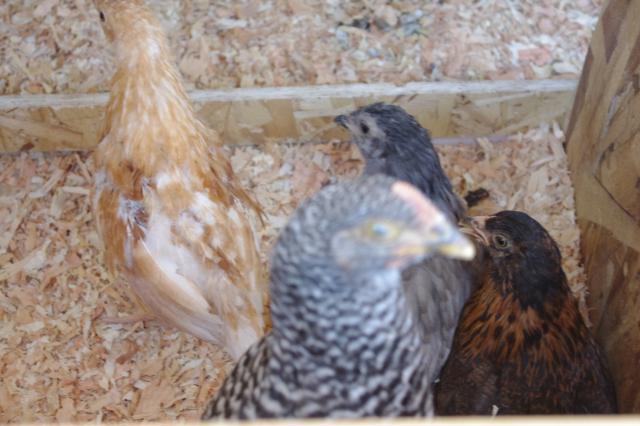 Clockwise from Left: Henrietta, Angie, Frank Iturriaga, Pepper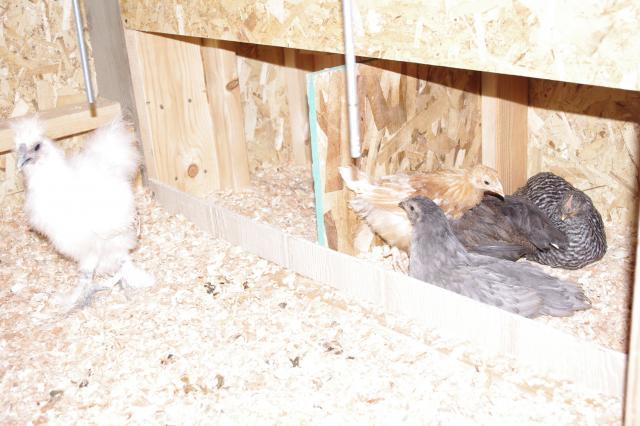 Opal 2 trying to assimilate with Henrietta, Frank Iturriaga, Pepper, and Angie
Henrietta and Frank Iturriaga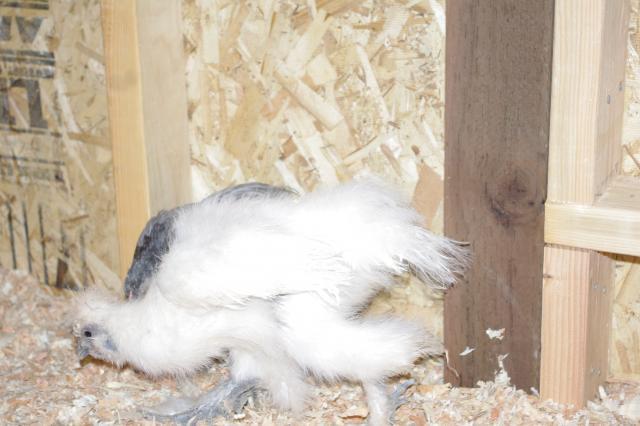 Uh oh.
Opal 2 and Angie establishing the pecking order.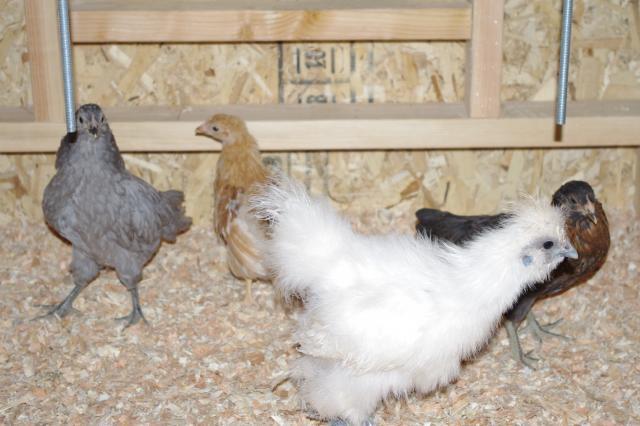 Angie, Henrietta, Opal2, and Frank Iturriaga
A little more progress on the coop. The poo-tray is in place today, I think it should catch about 90% of the sleep-time poo.
P.S. It's free if you want some.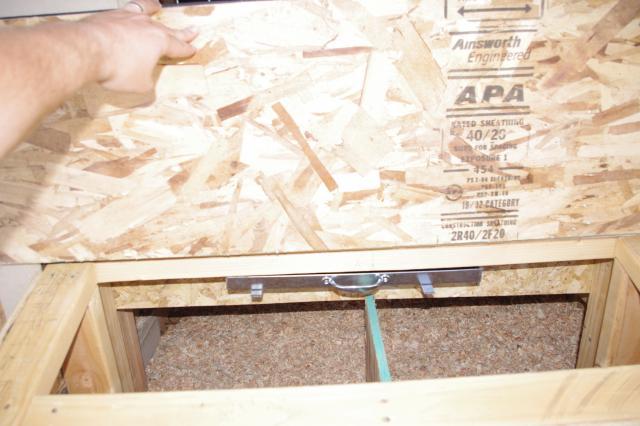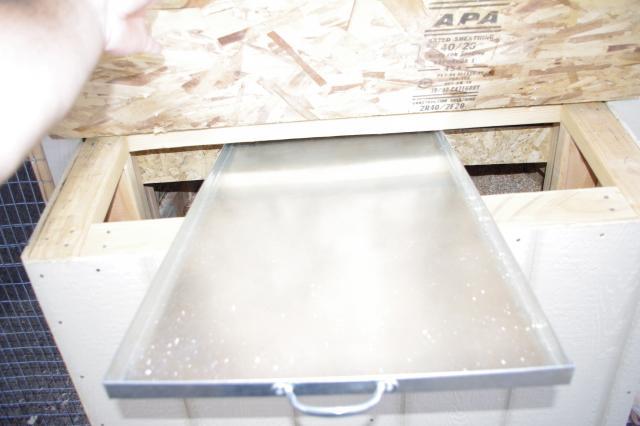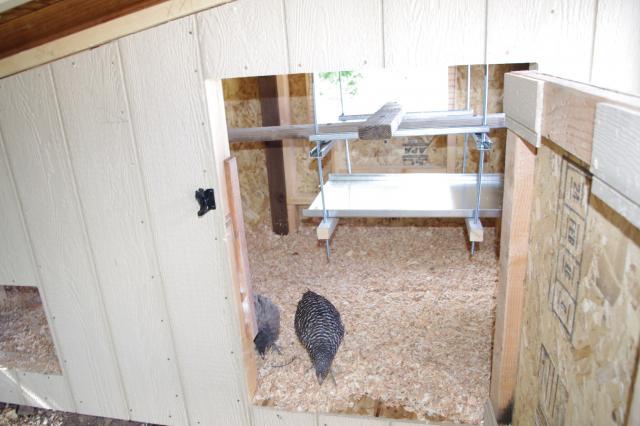 I also got the windows secure so that I can open them up for cooling/ventilation.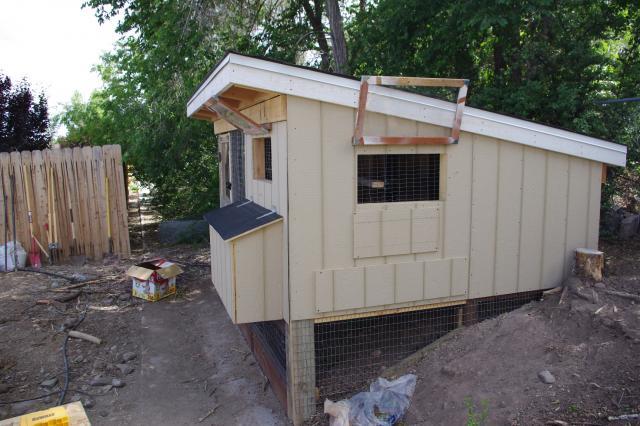 And after a couple days since introducing Opal2, they are all starting to spend time together.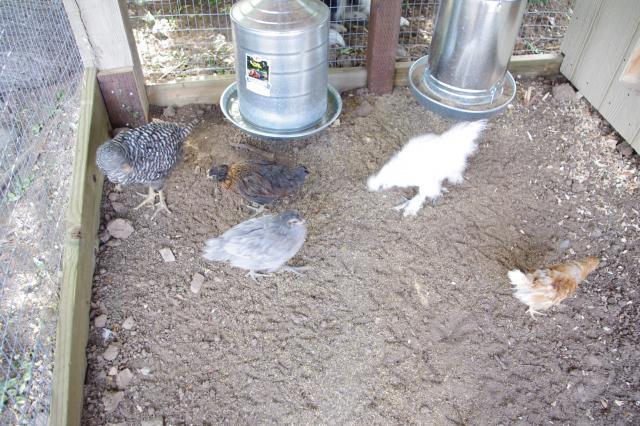 An updated picture of the line-up
Pepper, sitting on the fence.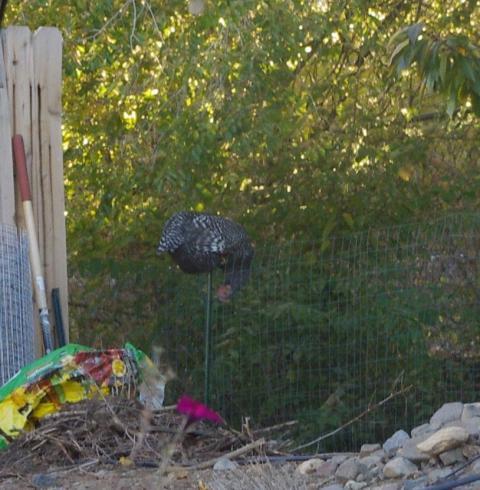 Angie: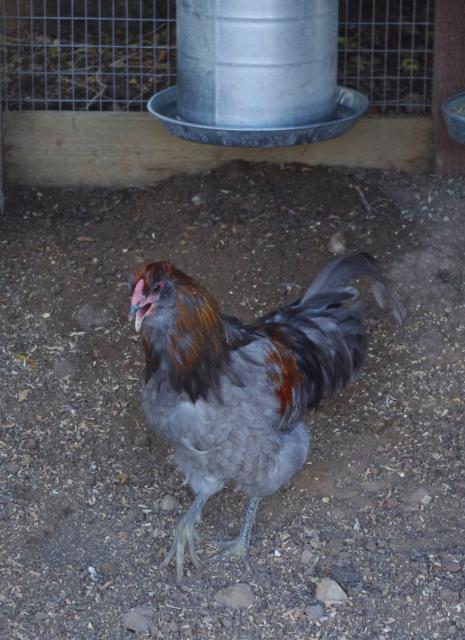 A little more storage space:
Finished product: