Celtic Coop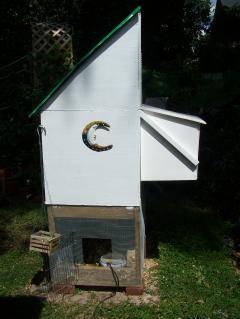 We have no plans just put it together as we went!!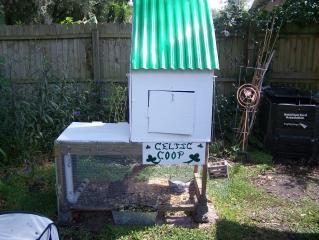 We only have 2 Rhode Island Reds!!
Heidi and Kermit
They were born May 3 2009!!!

Me with my chicks!!
They free range in my backyard most of the day!!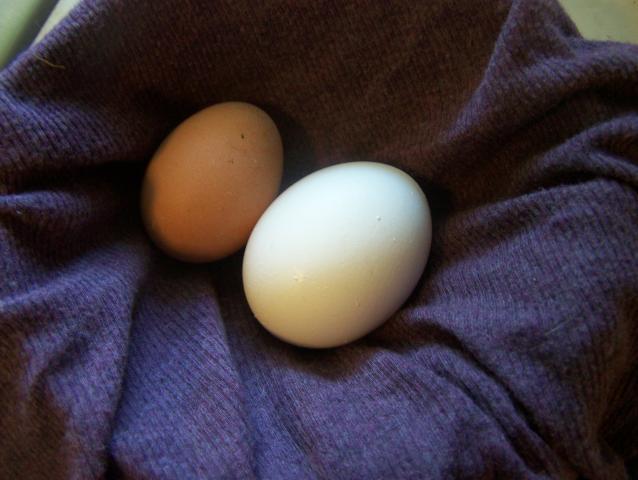 My first egg next to yucky white extra large store bought!
They come running when it's treat time!!!
We live in Urban Orlando Florida!!
​