My mini farm started after I decided to get two goats to clear away brush on my property. Soon after the goats arrived, someone gave me a donkey (I could not refuse). After getting 2 goats, and a donkey, my 7 and 4 year old sons wanted chickens and guineas (OK....I wanted them). So, I needed to build a coop.
I started by looking for materials available in my hometown. I found a great deal on rough-cut hardwood planks, used tin, and an old window. After looking at designs on BYC, I decided to build a good-sized coop with a small, enclosed run (for when we are out of town). During the day, the chickens and guineas run loose in the yard/woods. The coop is 10 feet by 6 feet, and has three nesting boxes. We now have 5 Welsummer hens and 5 guineas sharing the coop.
UPDATE (3-1-11): I now have three more coops (pictures coming soon). I have Welsummer in one, Dominique in one, Black Sumatra in another, and Cuckoo Marans in the newest coop. BEWARE......coop building is very addictive!
OUTSIDE: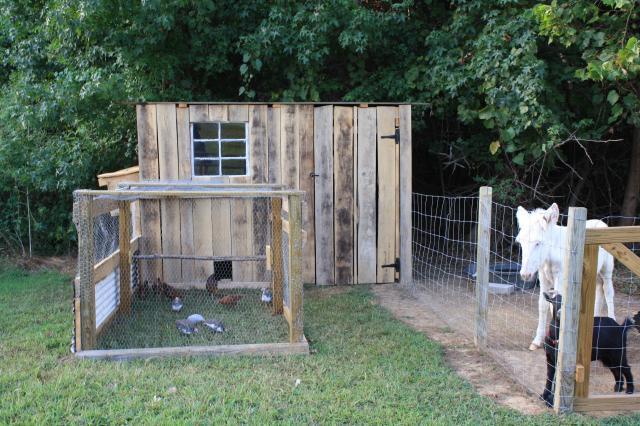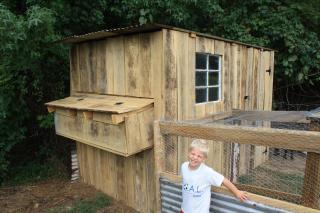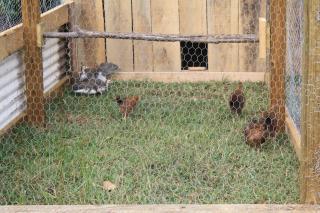 INSIDE: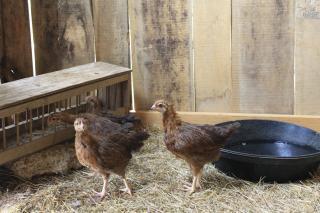 d