I am so excited to be the proud "mama" (is that allowed?

) to 4 sweet chickens. They are supposed to all be female. Two Buff Orpingtons, and two Barred Plymouth Rocks. I have had some question about the sex of the "Barred Rocks" because one has a slightly more developed comb. I really hope they are all female, as I live in the city limits and cannot keep a rooster, no matter how much i love the little guy.
​
First Pictures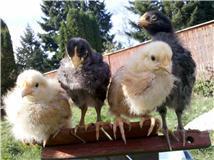 Cathy, Crystal, Christina, and Ninja Chicken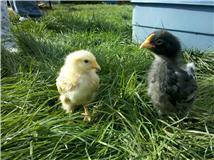 Christina and Crystal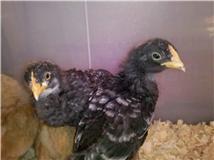 Crystal and Ninja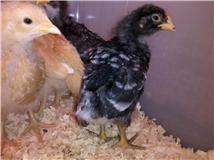 Christina and Ninja
4 Week Pictures
​
At about 4 weeks, I posted some pictures on the "Breed/Gender" section of the chicken forum, because of the differences I was noticing between Ninja Chicken and Crystal. I got some interesting comments stating that what were sold to me as "Barred Rocks" may not even be Barred Rocks at all!!! Here are the pictures I posted, as you can see, ninja's comb looks a bit pink at the base and is spikier than Crystal's, and their tails look different.
​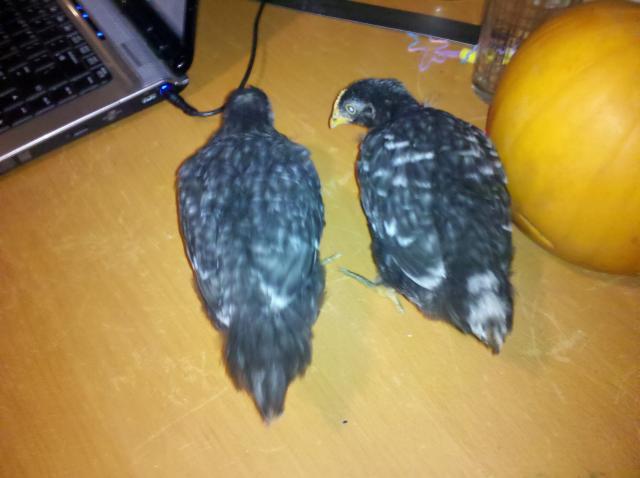 Crystal and Ninja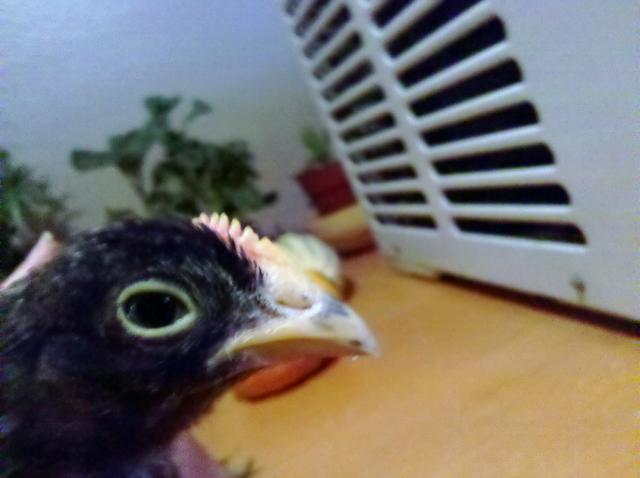 Ninja's comb at 4 weeks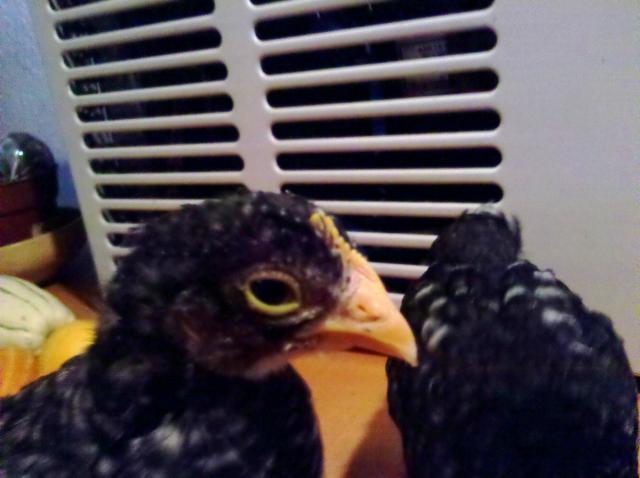 Crystal's Comb at 4 weeks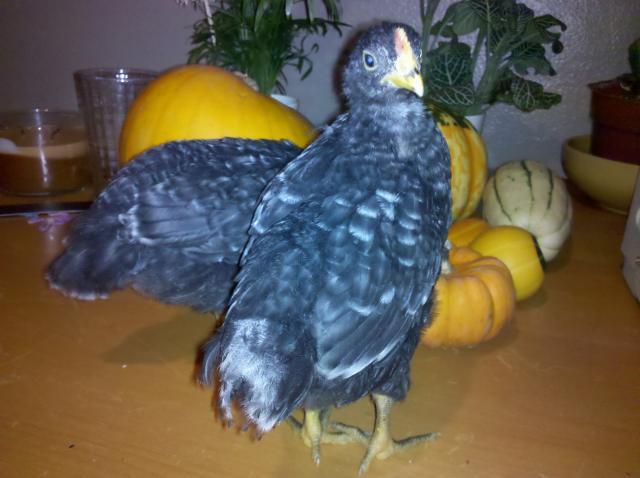 Ninja "lookin' at you" and Crystal in the background
​
So, someone said they look like male black sexlinks. And said that if they're truly barred rocks, they're "very poorly colored hatchery barred rock's."
It's a good thing i love them too much to be offended!


I will post more as they grow.
​
Living Quarters
My amazing hubby is building the gals a fantastic coop. I am so pleased! And not a moment too soon, those girls are just getting too big for that brooder.



Here it is so far! still needs paint, shingles, a hinge for the nesting box, a chicken ramp, chickenwire and door for the bottom, and will be good to go!
:ALL GROWN UP
3 of my ladies started laying at 24 weeks old. The 4th, Crystal (in front) has not yet laid, but perhaps within a week or 2 she will too. They're so pretty, and very friendly birds. And all my worries about having a male in the mix have been put to rest...

​
​