Just livin' the dream baby. We have a small farm in the middle of nowhere Colorado. Here in the high desert it's tough to grow anything in the garden but Chickens, Horses and Kids seem to thrive. We have eight kids, couple of them are grown and gone but we adopted some of our special needs foster kids rather late in life so we still have some little ones running around. Every little kid should have a chicken to love.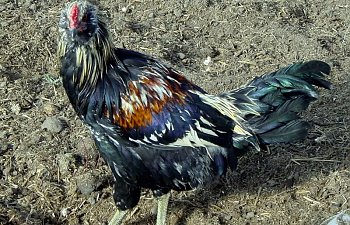 This is my new roo-I call him Enfys which is the Welsh name for Rainbow.
This is Deryn (welsh for bird) my splash Andulusian.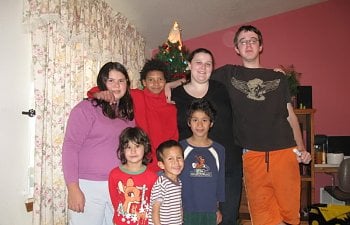 Oh yeah, and the kids.....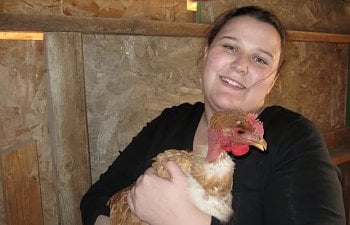 And all grown up kid who thought she was too cool for chickens and then fell in love with Beaky the Buzzard....yeah, every kid needs a chicken to love.
And the beloved horses-Left to right-Bram (welsh for Black) is my big boy. He's a Belgian Perch gelding out of Fiona. Next is Dixie, our little leopard app. She's in foal to a Friesian/Paint cross. Her pregnancy was a surprise but we're kind of excited to see what she drops. Then we have my wonderful girl Fiona. Fiona is a PMU rescue. She's a Percheron in foal to a really big Friesian stud. Many people are interested in her baby. Last is Casey, our QH mare with attitude.
​