Feed & Water​
Automatic waterer
I built this waterer from what I had laying around the garage.
If you had to purchase the materials, it would cost, depending on the length, about $20-$25.
You can make the as long or short as you like. As long as it is installed level it'll work like a charm.
I tip mine over and hose it out every few days to remove dirt. Stand it back up and walk away.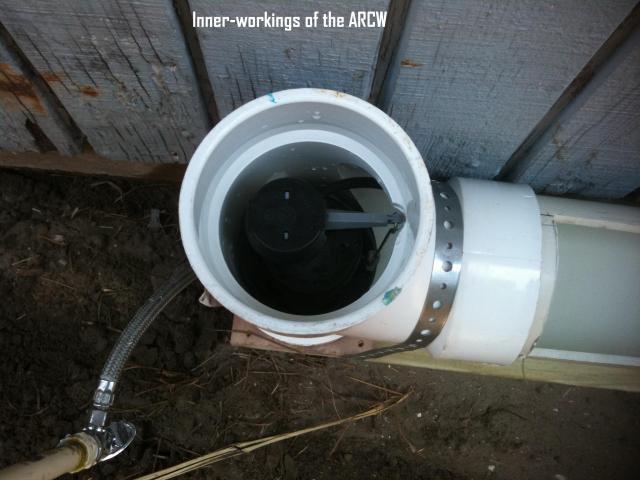 Toad proofing. I found out after I built it that this is very important and much easier to install during the build verses after the fact.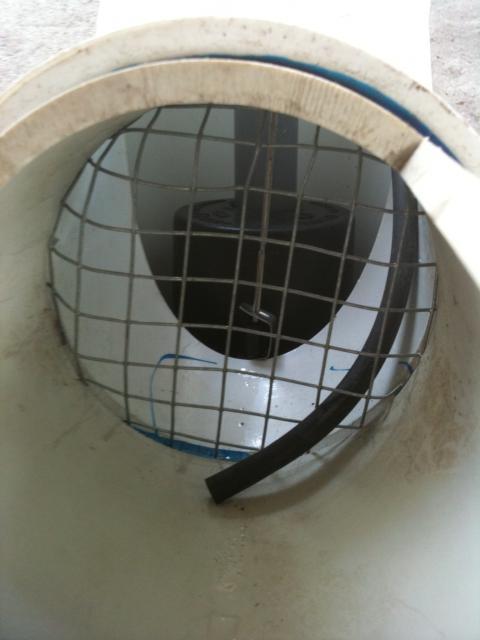 Automatic Feeder
This also was built from scraps I already had. Built to the specs shown, it holds about 65# of pellets with ZERO waste. It can be made to any size that fits your individual needs. It mounts to the outside of the coop with just the trough protruding inside. The trough is about 9" off the floor of the coop. Since these pictures were taken, I have changed to a more ridgid mounting system to close the gap between coop and feeder.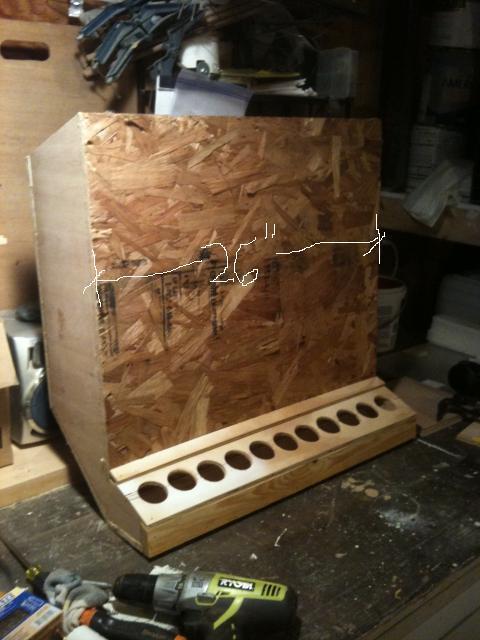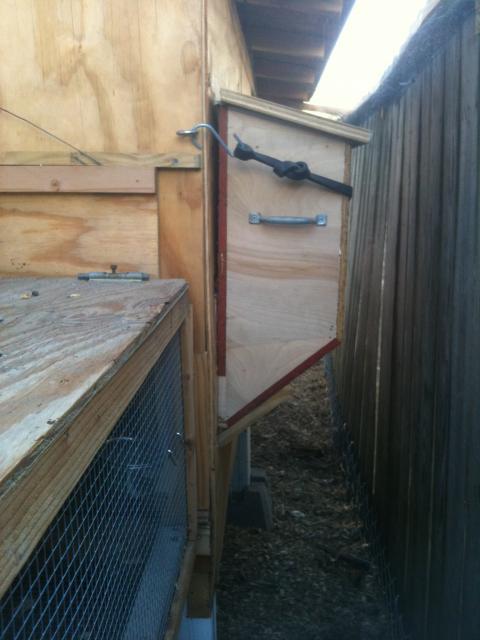 ​