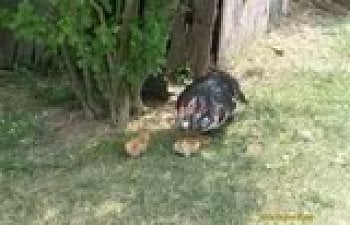 Duck and her "chicks" she hatched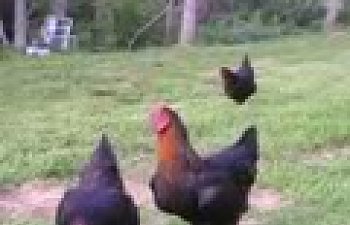 My Beautiful Rosie (Black Sex Link) and her "sisters"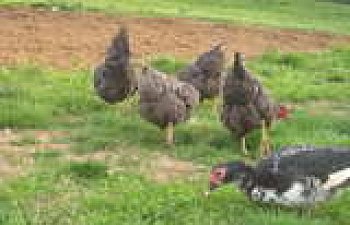 This is what the Barred Rocks think of the duck!!
Some RIR will go broody and hatch..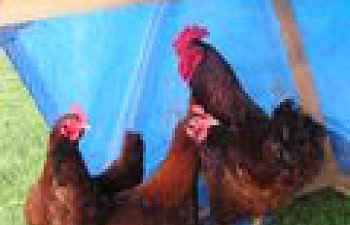 Big Bob.. getting ready to crow or something.. Bob and his girls..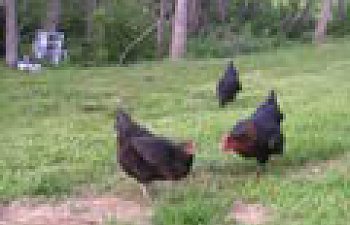 Another pic of Rosie and her sisters... (Black Sex Links) My favorites.. can ya tell??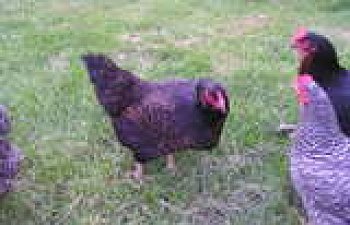 One of my dark Cornish... she seems to really be listening to what they have to say... lol...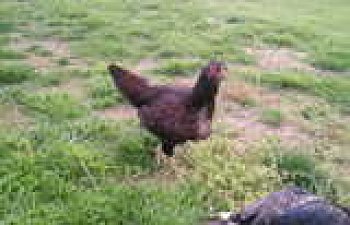 This is my other Dark Cornish.. we call her Tormentor.. the other chickens didnt like her when she was little and ripped her feathers out ever chance they got.. you can see her chest.. but then the tables are turn and she whipped em all..now everyone gets along.. except the RIRs..
This is my Little Miss Pretty Tail.. I believe shes a Dominque..