Hi, everyone. I am Freebie (aka Denise)
I live in the small town of Bloomingdale, in Southwest Michigan. I absolutely love it here. Here a picture of my most favorite creature in the entire world... Introducing...Miss Kate May she rest in peace 06/26/09.
I love and miss her more than words can say.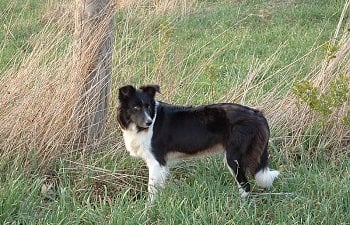 I have a small flock of chickens. Here they are heading to the pond (unfortunately, I have lost all of these except 1 BA and 2 of the bantam hens last summer to a coon attack) I really miss Lucky and Buffy. Buffy and Sydney had chicks at the time and they were all lost with the exception of 1 baby we found wandering around in the pig pen later that day.) His name is Chase. (since we had to chase him around the pig pen to catch him) He is a beautiful rooster and very nice too.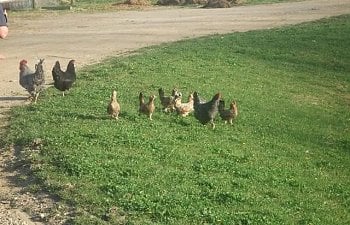 And here they are heading for the woods, to get the really good bugs.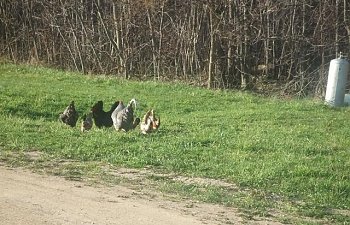 Some of the new chicks. I got 10 new chicks this spring, they are now out in the new "addition" to the "old" coop in the barn. They don't get to hang out with the big chickens yet. But they gather at the door when I let out the big ones. These were all taken as well. I did have some chicks in a different area that the coons did not get. It was a very sad time for me. I am so looking forward to the spring of 09 and getting some more babies.
We now have a new coop outside of the barn that has a little run. I was loosing chickens
during the day and finally gave up free ranging and built a run for them. We are going to
put a run on the other side of it this year or next, so I have a little more room if I want to
separate anyone.

I will have to get some current pictures of everything, but I have such a busy spring, daughter is graduating in May and son is getting married in June. What's a mom to do???


Well, you have met my most favorite creature, and my chickens. We also have 5 other dogs. (I love them all so) We also have 7 new little pigs (for showing at fair) and 3 barn cats and 2 house cats.

I am married to a wonderful man (he builds me things. and you all know him as mstrfiksit)
I have two children. 1 son and 1 daughter. They are both very good kids. My son is 21 and my daughter is 18. I would not trade either of them for the world.