First time chicken wrangler.
Started with a mini-coop.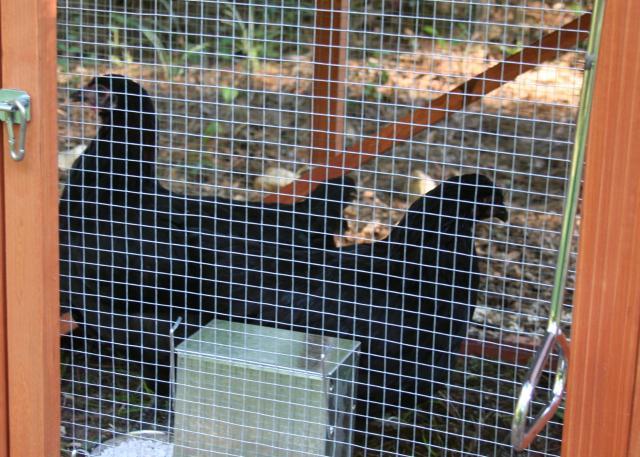 And two Black Copper Marans Pullets.
Learned all about The Stink Eye!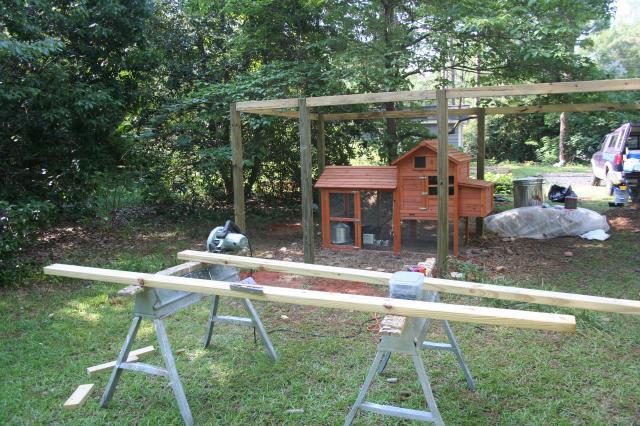 Now we are learning about chicken math.
The 8'x16' run is being built for the girls' MMO daytime activities for when Mom works.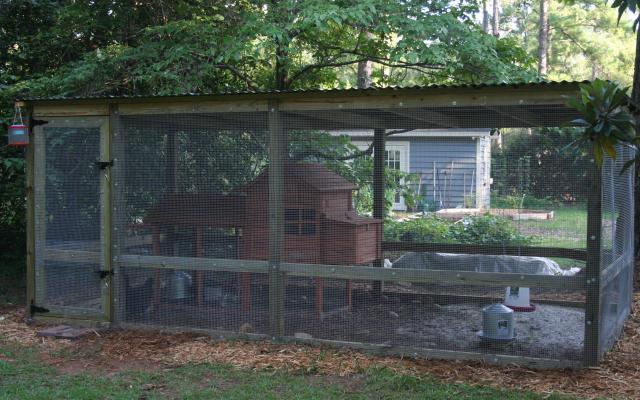 ​
Our run is now finished and appears to be as safe as Ft. Knox! We even put 1/4" hardware cloth over the top of the coop, under the tin roof. We used 1/2" hardware cloth on all sides and for the surrounding 2' apron on the ground. The girls love the big run, and will be able to free range when I am home to supervise. They even put themselves to bed without a fuss the first night. I still close the smaller run and coop at night. Better safe than sorry.​
Our First Egg!
August 10, 2011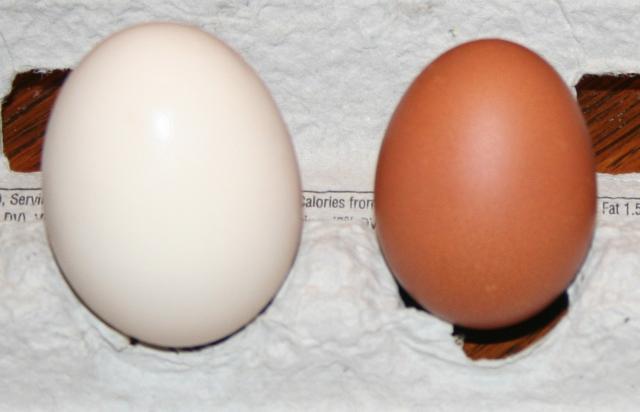 Our Black Copper Marans egg on the right of a large local farm egg. Not too bad for my girl's first time!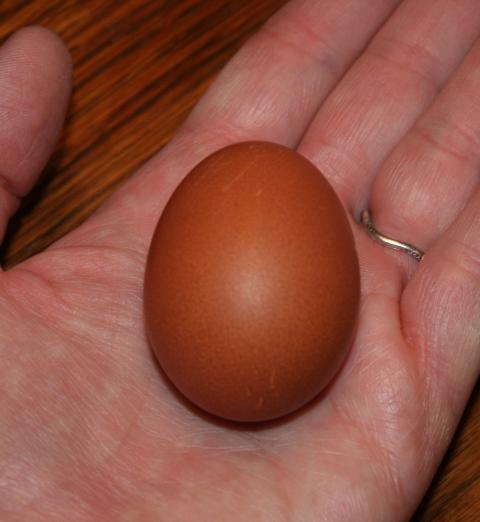 First pullet to lay!
Our second egg!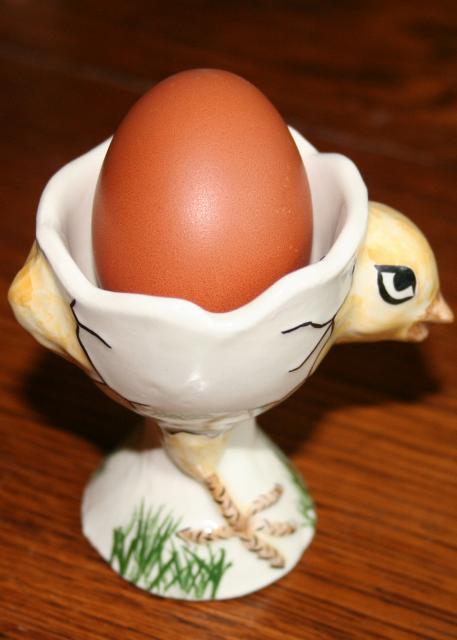 Oh, my! Due to chicken math we needed an addition!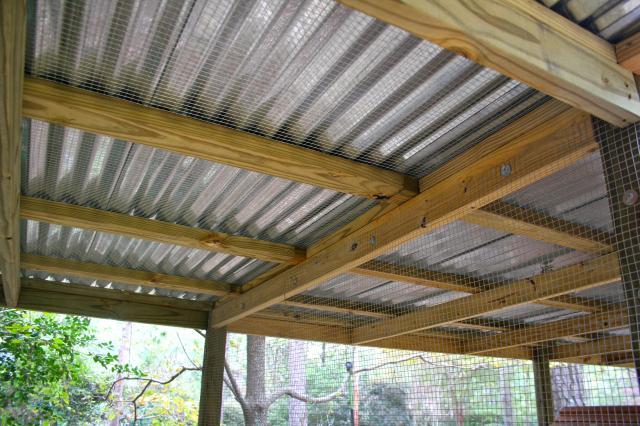 1/2" hardware cloth under tin roof for ceiling. Ventilation and protection from vermin in SWGA!
​
Door into coop area on left of addition.
The center wall is framed for a window on top, nest boxes in the middle, and an access door below the nest boxes.
Double door into storage area of the addition.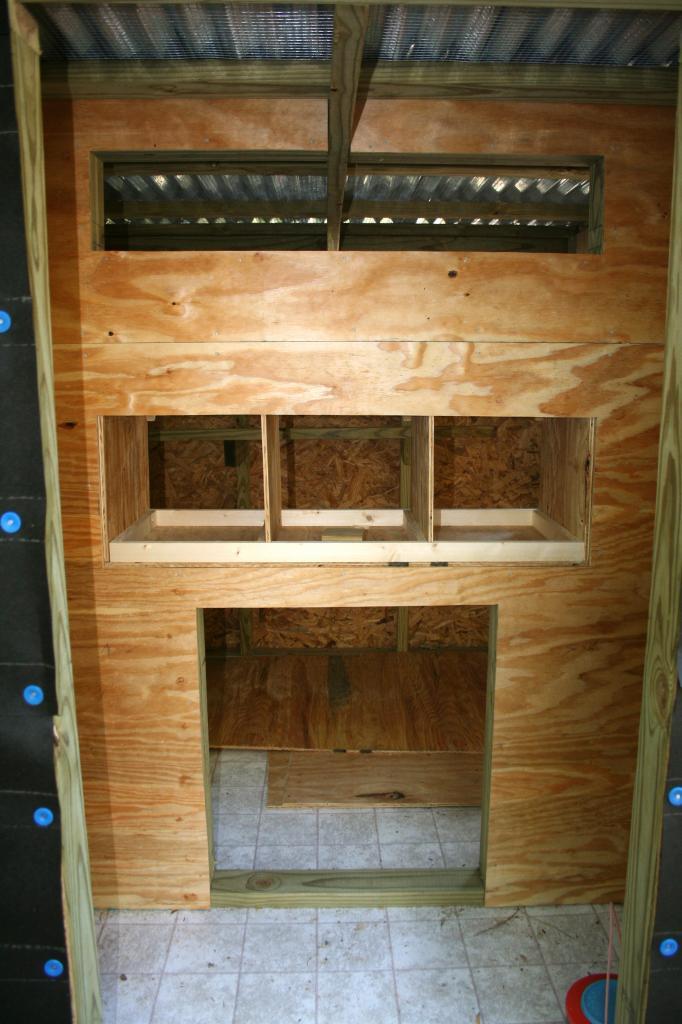 Looking into back of nest boxes from storage area.
Window at top to be able check on the girls, food and water wiil be under the nest boxes and will have access from storage area.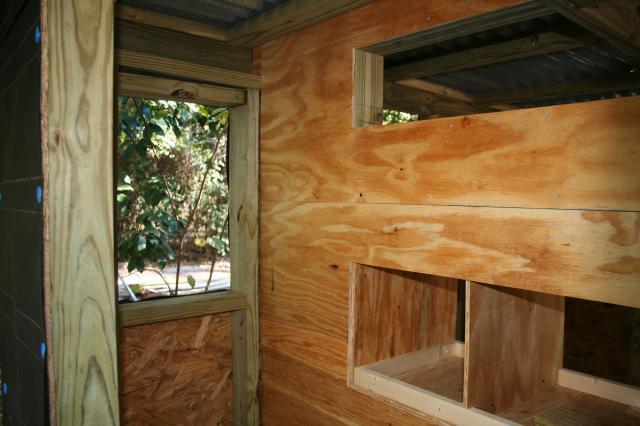 Window in storage area, back of nest boxes.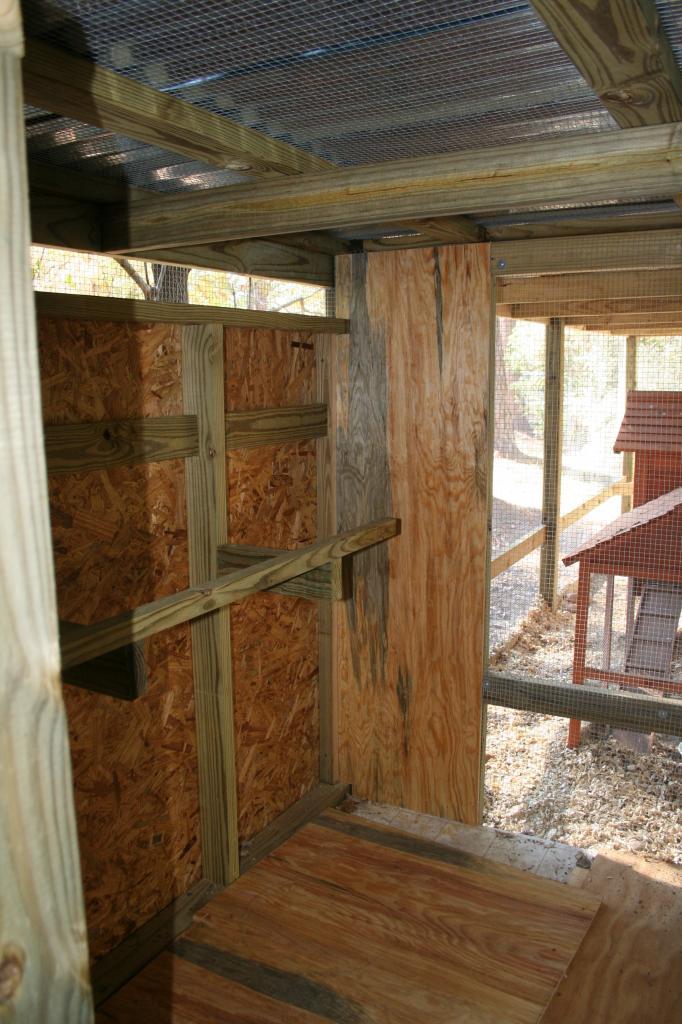 Roost.
The back wall of the coop, ventilation at the top. 18 inch wide plywood to diminish wind and rain entering coop on open side into run.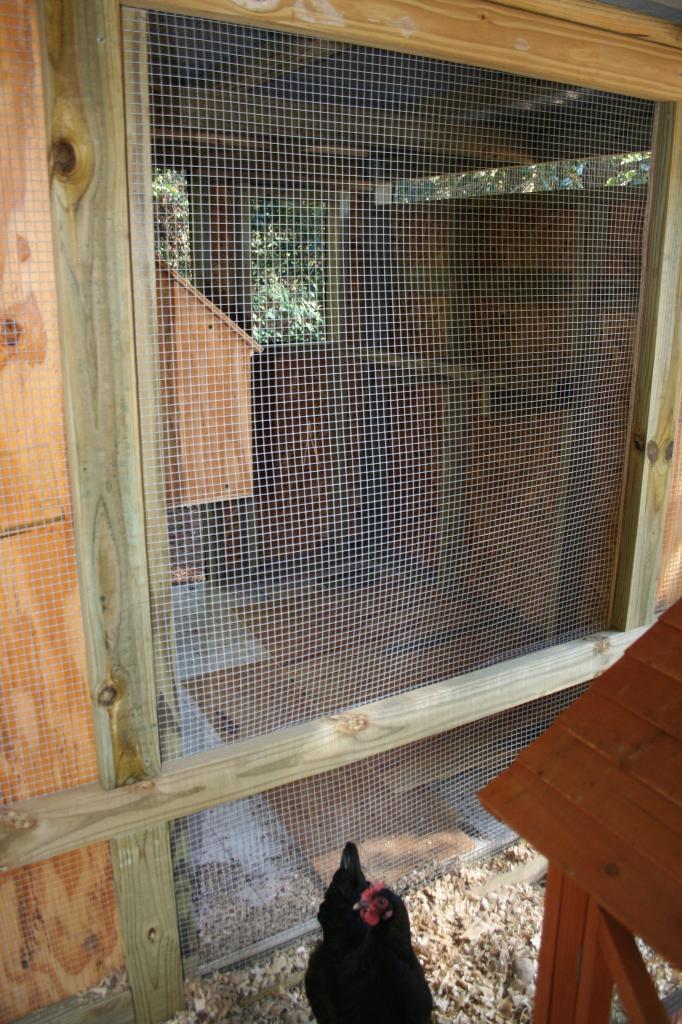 Open wall of new coop. Pop door will be right be behind the hen.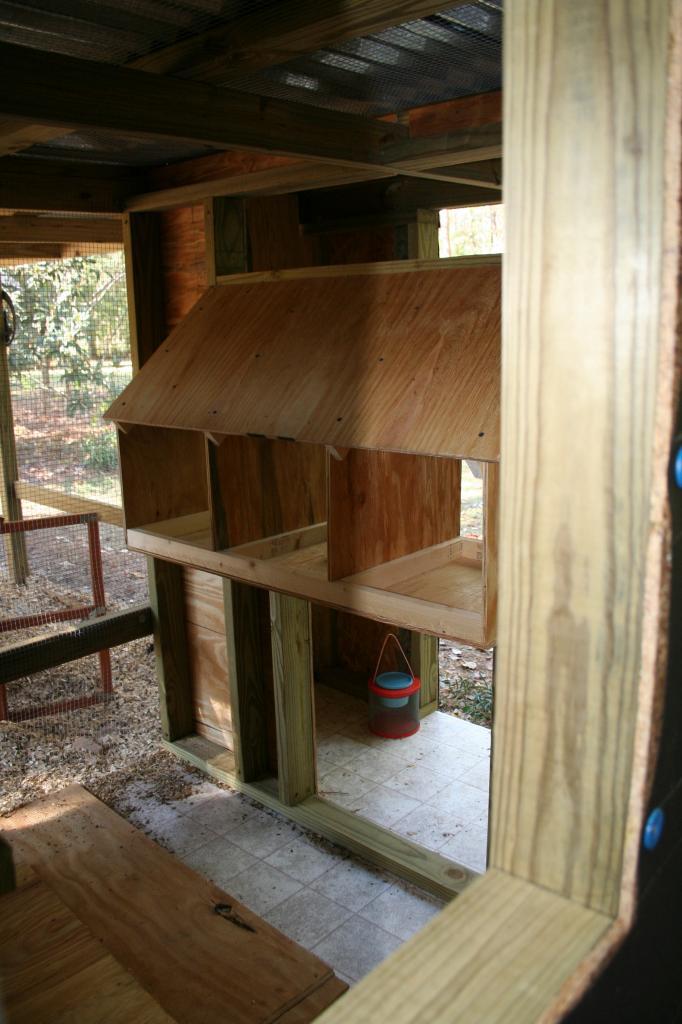 Nest boxes.
Window above nest boxes.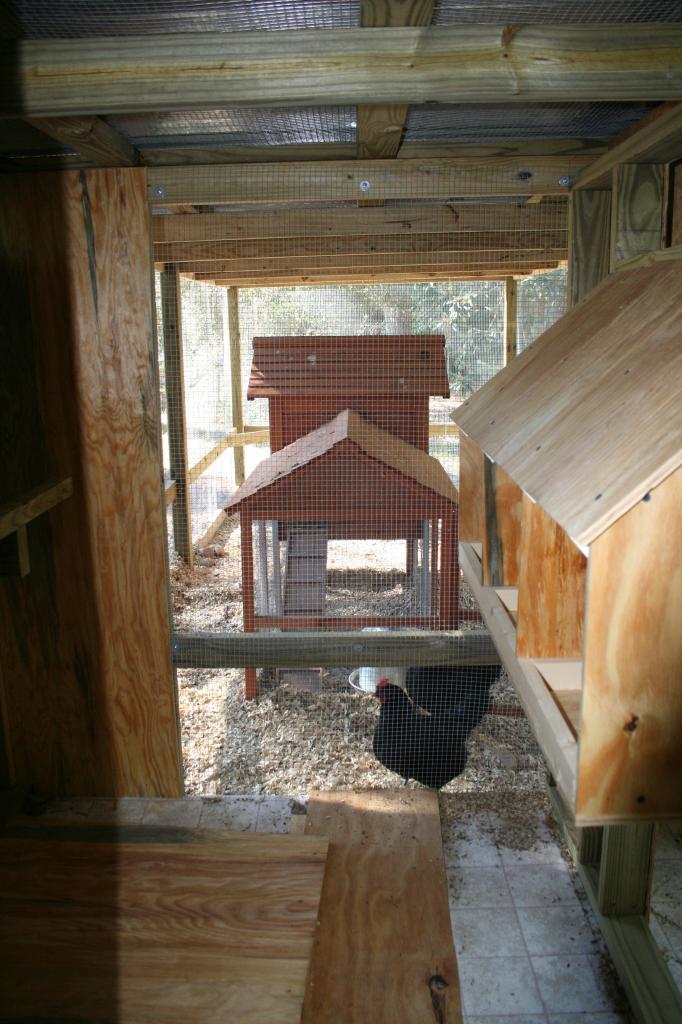 Looking through coop into run with mini-coop. Pop door into covered run to go in front of hen She is anxious to get tino her new home!
Roost on left, nest boxes on right.
Finished coop photos!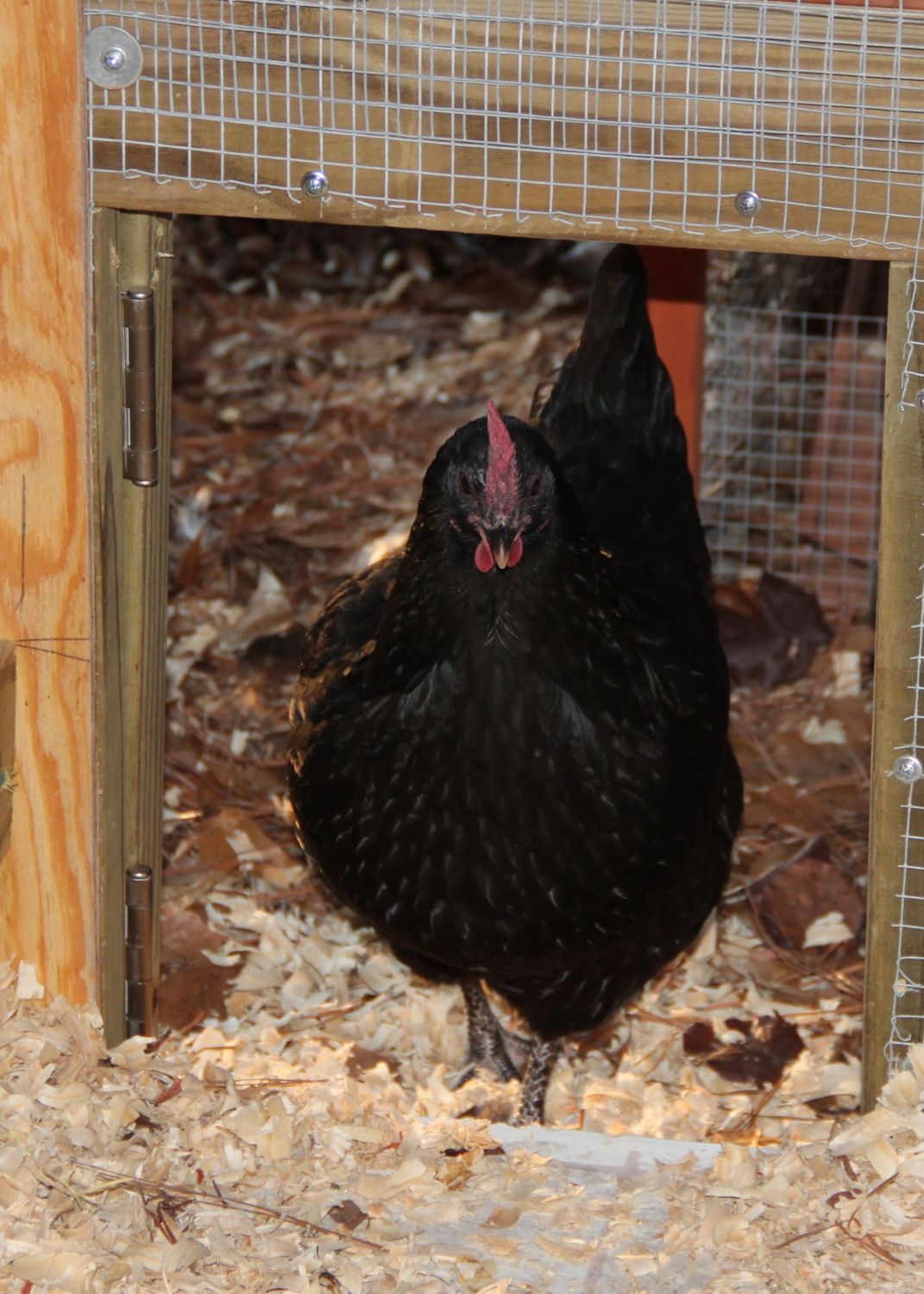 One of the girls entering the coop through the pop door.
Woman door into the coop. Playhouse windows, left one for the coop, right for the storage area.
Storage access on left. "Open" wall of coop can be seen through the door into the run. 1/2 inch hardware cloth used for the open wall.
Coop on right, covered run on left.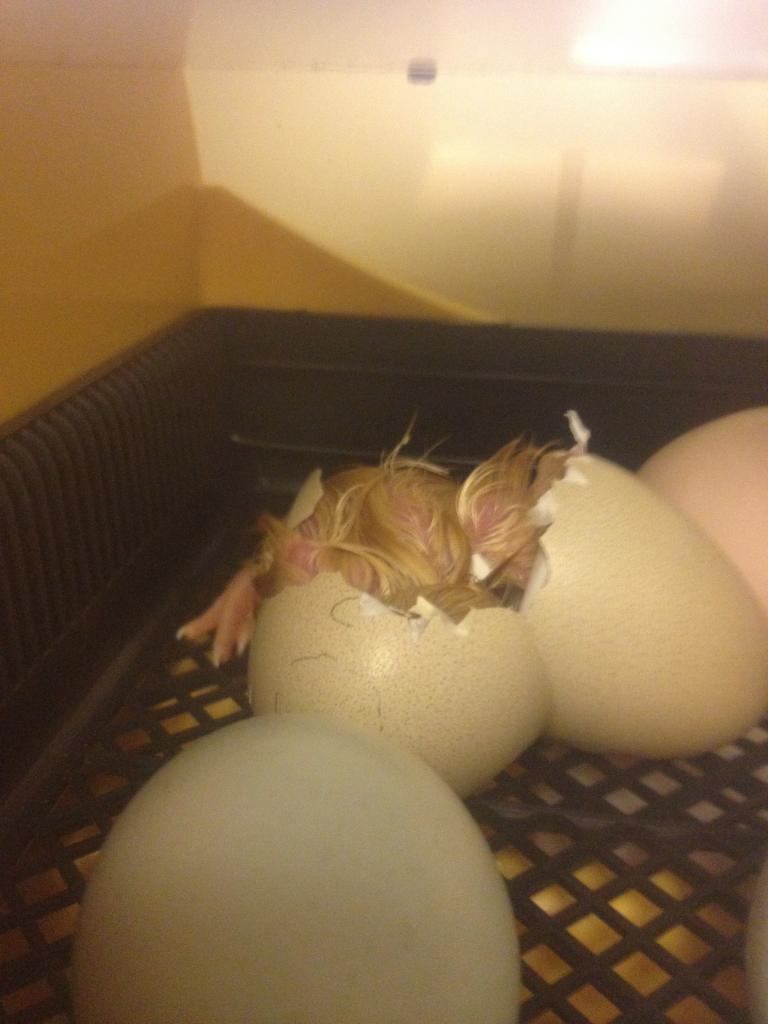 First chick to hatch.

Splash Ameraucana - soooo stinking cute!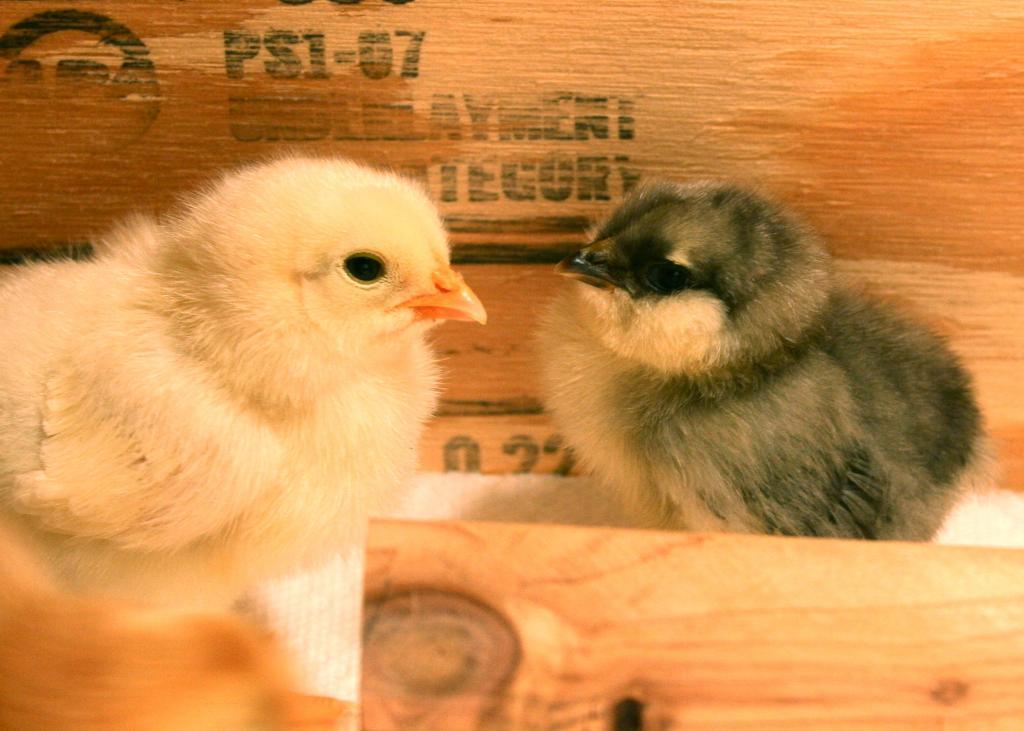 ​