​
Garden Path with Chickens
by Gustav Klimt
Started about 8 years ago with a few bantams hens given to me by a friend. I found backyardchickens.com and learned a lot from reading forums, etc. We live in the City but brought the country to our home, built a coop and just love our chickens. We lost a few and added a few over the years and are still learning. My Grandmother had chickens but I was a newbie and I still refer to an excellent book that has helped a lot, Chickens In Your Backyard, A Beginner's Guide by Rick and Gail Luttmann, a Rodale Organic Gardening Book. Easy for the beginner to understand and written with wit and humor. It's still my favorite book on chickens. The kids are growing and I need to add new photos...
Our first chickens and mini-pen...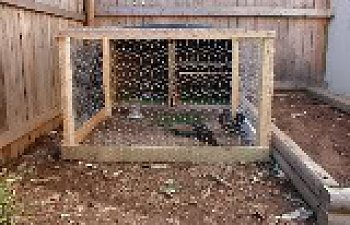 We had a side yard that was being used as a veggie garden so we used that space and built our first coop and pen...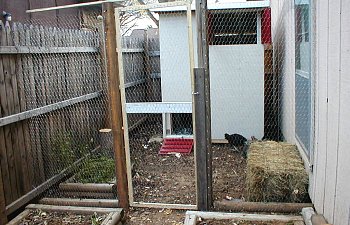 ​