[FONT=arial black,avant garde]
Patrick's Poultry Page
[/FONT]
All about my adventures in backyard chicken keeping
​
Pecking around in the garden in 2005. These hens were getting pretty elderly by this time, as chickens go... but were still laying the occasional egg once and a while. These reds were really strong layers during their day!​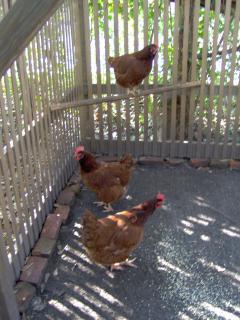 These birds live better as chickens than I do as a human being! I had to rip about a zillion 3/8" x 1-1/2" treated slats to build this pen. It's fenced in on top with standard chicken wire stapled to a frame... I can pretty much stand up in here. I tend to overbuild things sometimes, it's amazing what you can do with a good table saw and an air nailer! I could probably keep lions or gorillas in here, but it has the look I wanted. Plenty of room to move around too!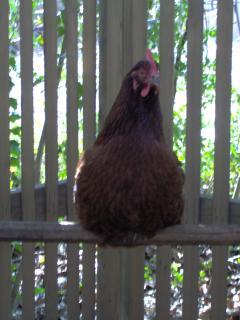 Don't look at me like that!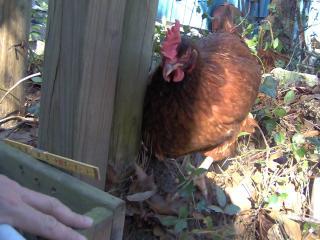 Chickens make great supervisors!
The chicken condo! I am using this inside space to store tools now, I plan to build another smaller coop, now that I know more about the needs of servicing and cleaning. I am an intense user of compost, so I don't want to waste a drop... there is enough room in here for about fourty chickens, I am only going to have four or so. My "Easter Egger" peeps should be here around April Fool's Day! I will keep this page updated as construction proceeds...
​