Welcome to my page. I hope you enjoy it.
I have 20 hens and a funny roo, Brady. He only has 1 waddle.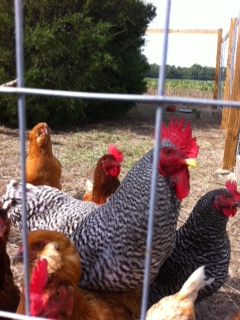 He went through a period of time when he was very mean to me, trying to keep my away. Now, he leaves me alone.
I turned a wooden shed into a coop.