Hi! Welcome to my page. You can see pics of my chicks below.
There's Batman(top left), Ninon the Mille de Feur(bottom left), and 3 Pied guinea keets in the scene, along with Bouldalaire, another Mille de Feur(bottom right).Everyone is about 2 weeks old.
More coming soon!
Below is a graveyard of the deceased chicks. Long live their life in chicken heaven!
R.I.P.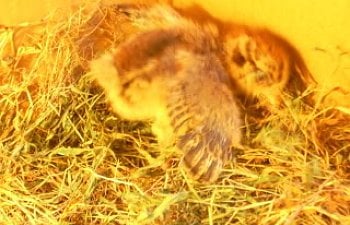 Americana named Bill/Bella(depending on gender) Gates was found missing on August 17, 2009. He never came back.
R.I.P.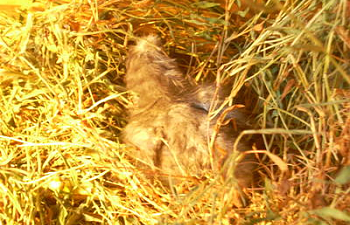 Spok, an unusually small blue/grey bantam silkie. He died on August 18, 2009, probably because of his small size, and for not eating.
R.I.P.
Pied guinea keet called Gingersnap, stepped on head by a friend on accident. Received swollen eyes and apparently a brain tumor. Died on August 18, 2009.
R.I.P.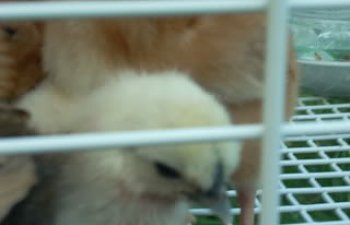 White bantam silkie named Connie. After letting chicks roam our backyard, she was found dead without a head. Died on August 19, 2009.