Hello to anyone who checks out my page!! I am using a safari browser so I don't know if this is going to work. Think I'll call this a test run and see.
Guess Safari is not supported as far as anything but text.

Sad.....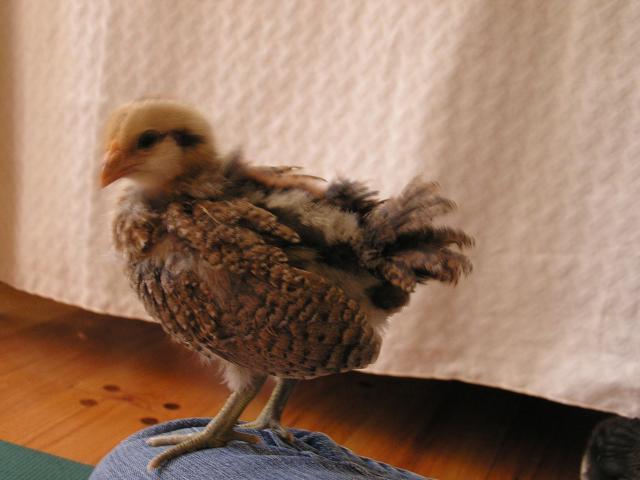 This is Amelia. She was our first flyer.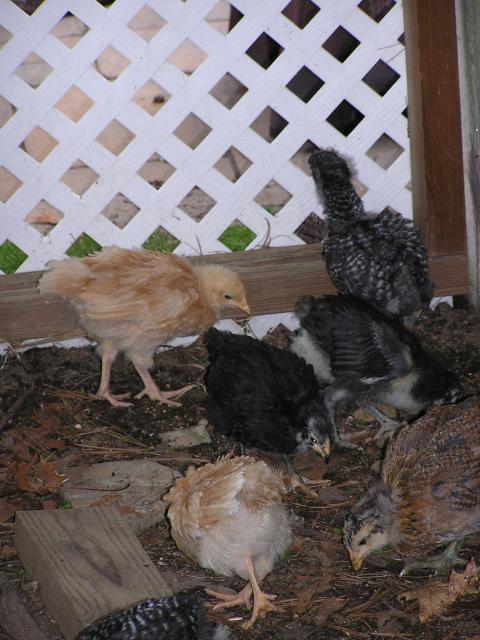 Our girls had their first outside excursion together!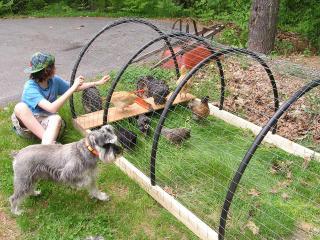 This is the tractor my husband built using leftover materials. The shelf in the back will be where future nest boxes go.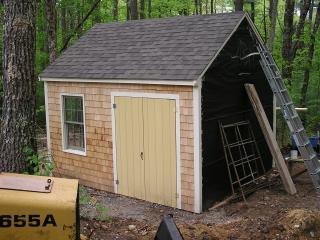 Not quite finished.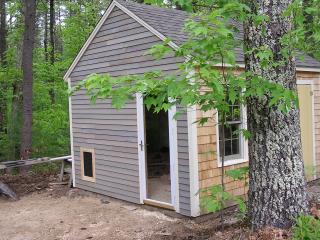 This is the coop side of the shed. There will be a chicken run on this side also.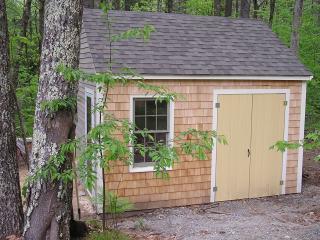 The side with the large yellow door is shed space. Had to let my husband get something out of the deal.

Complete with cupola!