HenPals Chicken Nest Boxes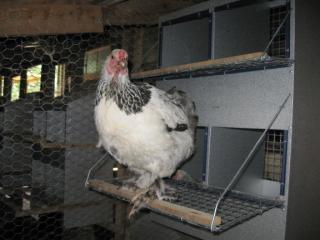 Welcome to Henpals Chicken Nest Boxes.

Each one of the HenPals Chicken Nest Boxes are individually crafted by our family here on our rural Georgia U.S.A. farm and feature my husband's original fold up wire and wood roost. Our hens love this roost! Gives the girls something to wrap their toes around!
The nest boxes are made the old fashion American way, one at a time, through hard work.
We have 2,

or

3hole chicken nesting boxes available

, right now.



All of the nest boxes are shipped fully assembled with the removable nest bottoms. Each nest box includes hooks for easy hanging.

Each chicken nest box is handcrafted from 26 gauge

galvanize metal

. The inside nest measures 10"X 12". We have Buff Orpington, Light Brahmas, Turkens, and Dominiques(Domineckers) chickens. They all fit fine in this size box and lay regularly in our nest boxes.

The Chicken Nest Boxes are shipped either the same day or next day of order, Monday-Friday. They are shipped and insured through UPS.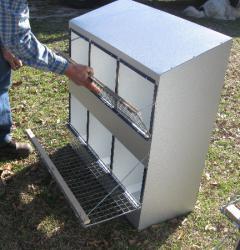 Thank-you for your interest.
We appreciate all orders!
Pam
https://www.facebook.com/gafarmwoman
http://www.henpalschickennestboxes.com/