These are my Chooks. I love them and i think you will love them too!
​
These are the silver campines. Jess and Joan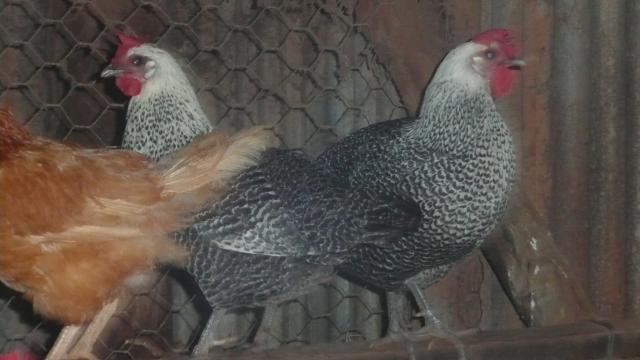 This is Snowfire when she was little. she is now 8 months old and has gone broody once. she also started laying at 6 months old.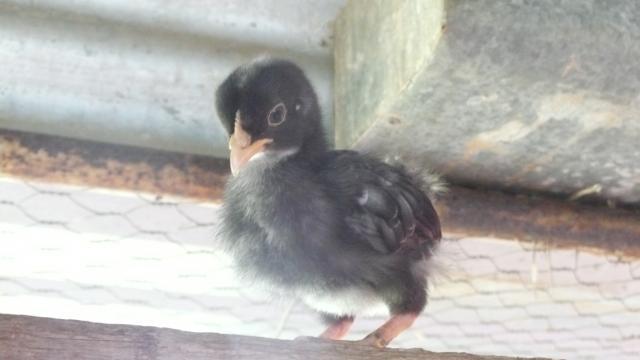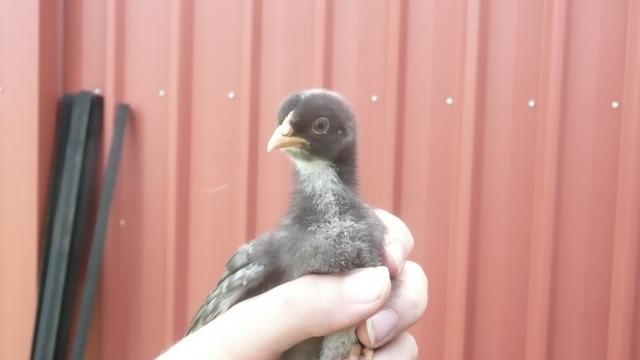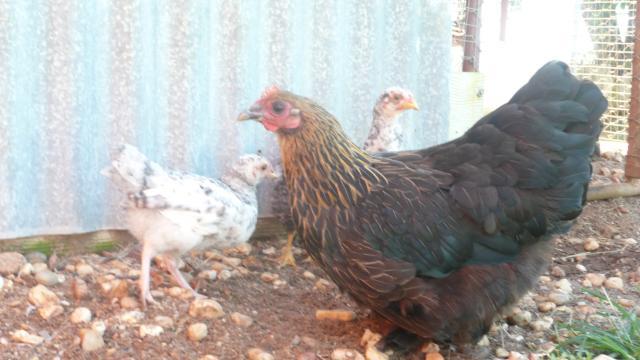 This is the family when they were all little. the mother is a bantam black sex-link, name, Billi. mother who created the eggs for me was pretty who is a brahma. father, name, Carey who is a mutt! the chick closest to the tin is now a lovely roo name, which totally suits him. Romeo. the one with its bum straight towards you is Juliet.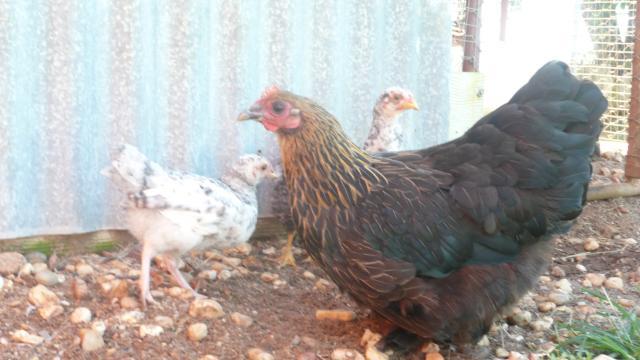 Carey with Joan the silver campine. (carey is mutt). right now he is in prison.
This Juliet when she was little. same info as snowfire. but never gone broody. when she was little she got injured. never had an later on effect on her.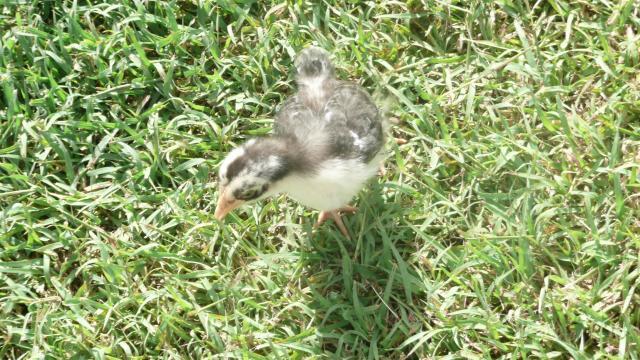 Silver campine Joan on the roost.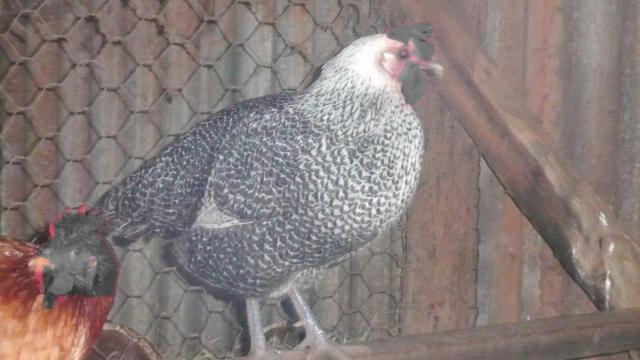 Broody Pretty on the nest and telling me to p*** off. ROLF LOL

she is also the mother (got the eggs for me) of the three chickens i have showed you.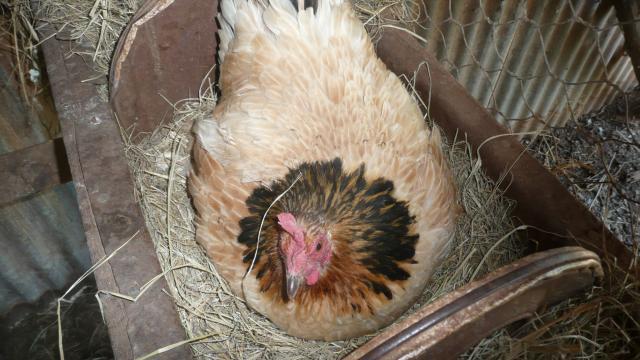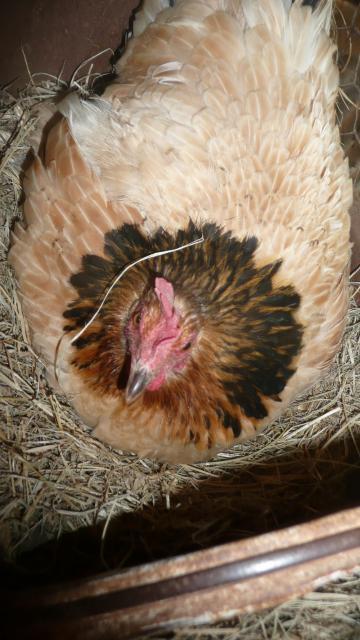 Billi the beautiful bantam black sex-link hen!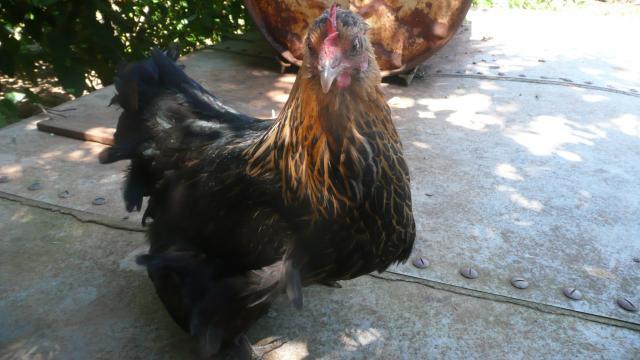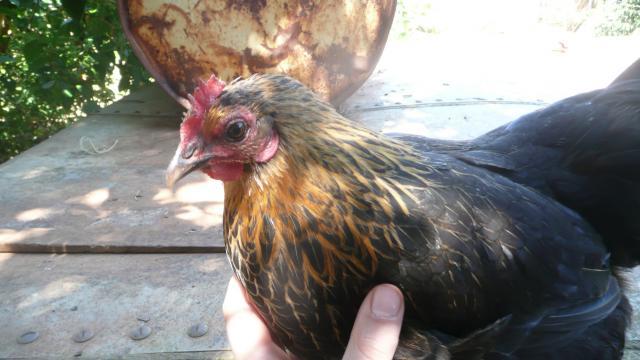 This is Anubis, named after the egyptian god of the underworld, he is wyandotte, black langshan, cochin x. he is about 5 months old.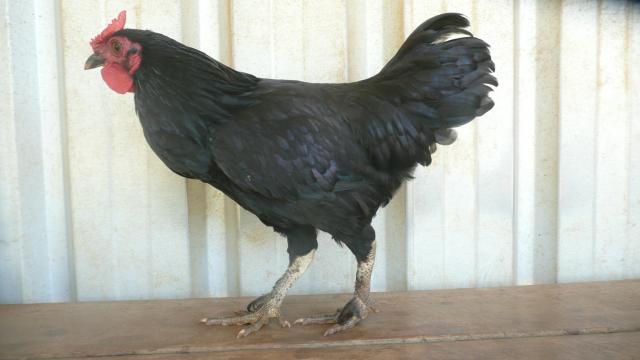 Ma'at the black frizzle. named after the god of order. cant really remember. 5 months old.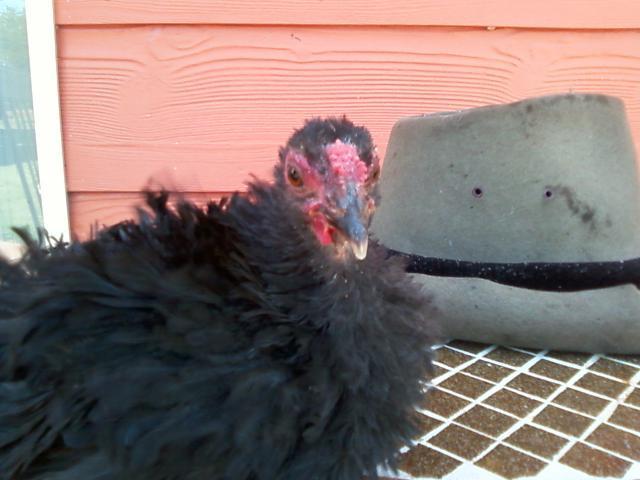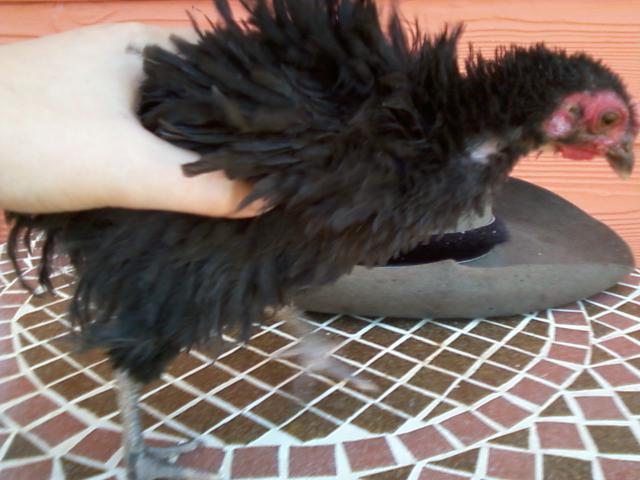 Goldy the buff orpington bantam. broody. eggs be hatchin 29th of this month! i will put up a post of pics of them and info and so on. also just candled all 12 of the eggs. 10 are fertile.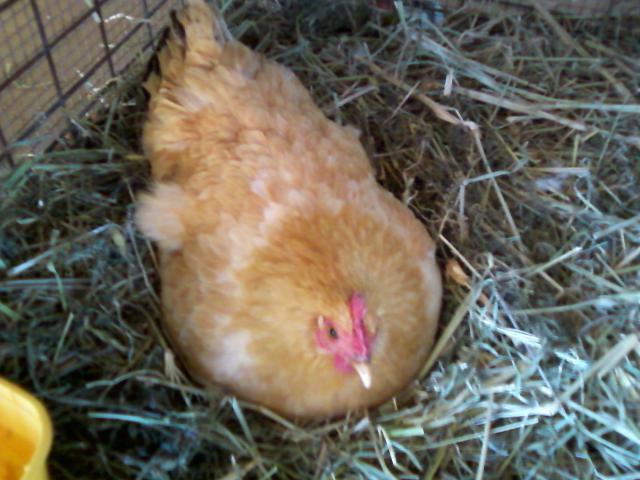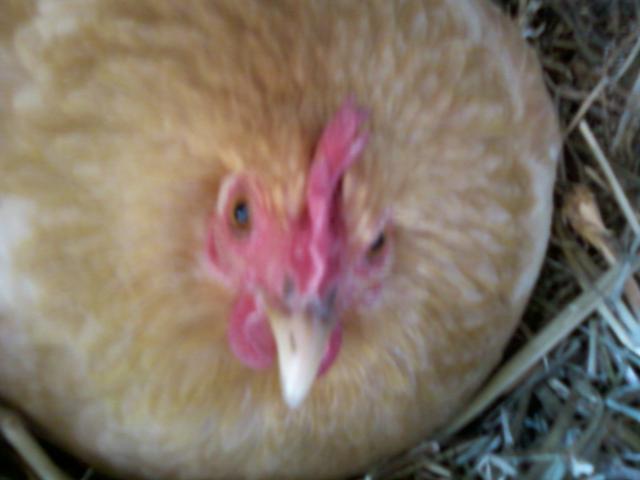 Margarita the white silkie hen who loves to eat her eggs before i get to them. problem will be fixed soon.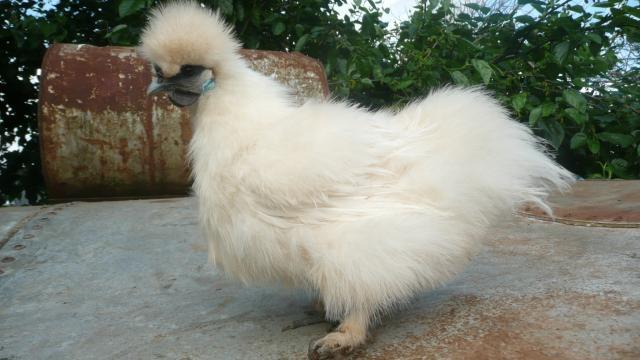 This is Tipsy, Margarita's sister.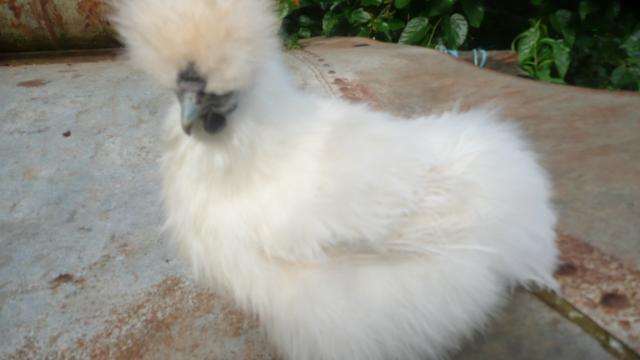 Under the mulberry tree showing 0.1% of my flock! LOL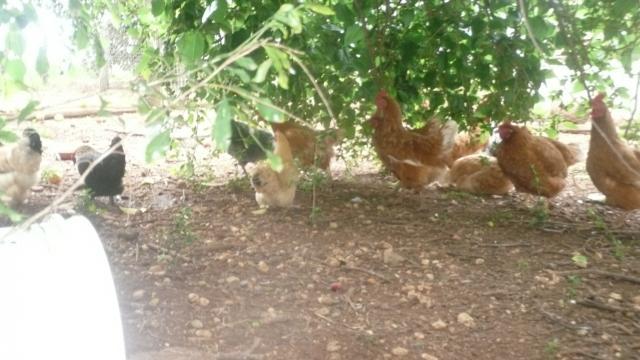 Chukka the white silkie roo. he is show quality, parents show birds, bought him at the beginning of the working age, off a lady who we were related to and never knew! and got him for $10!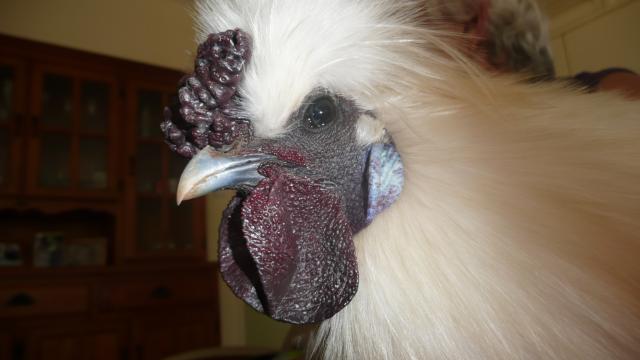 Carey the mutt roo. father of my first chickens.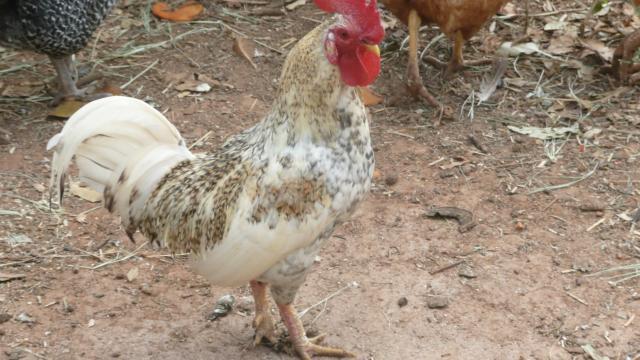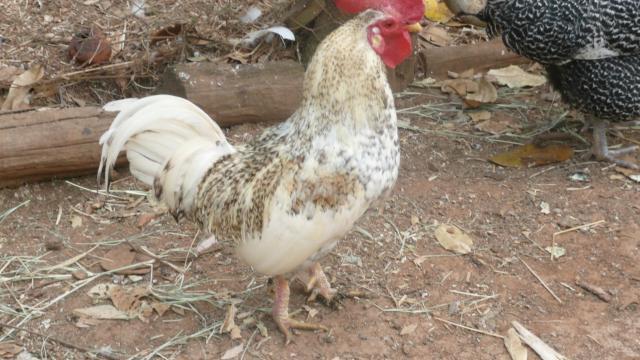 FORTY YEARS OLD AND STILL GOING!
​
HISTORY NOTE:
Since this 40'000 acre propety (now 14'000 acres) was pioneered by my grandmother and grandfather in the 1950's in central queensland australia it has become a great piece of prime beef cattle fattenig country with buffel grass all around. the chook pen was built a bit over 40 years ago and still going. apart from two leaning posts. holes where our pet wild pigs got in ten million times fixed up with blocks of wood, it is still going. enjoy the pics.
THE WARTERING HOLE WITH CAFERTERIA IN BACKGROUND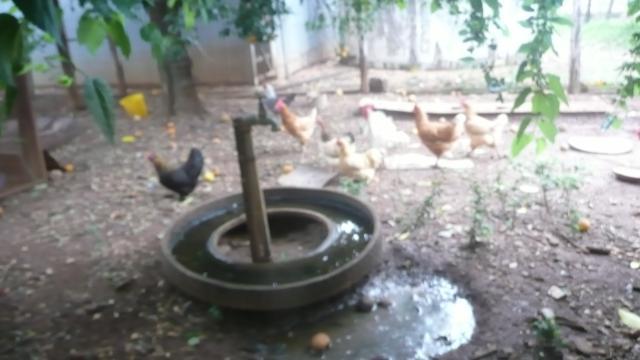 THE BEDS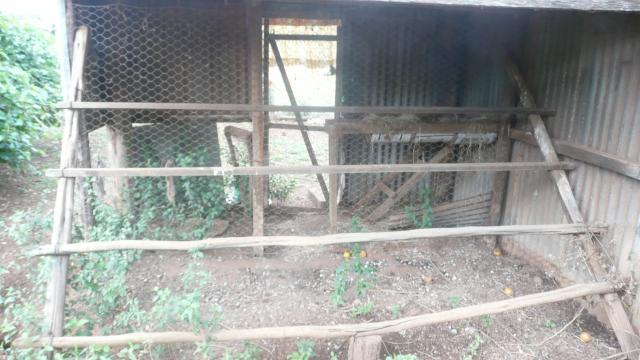 THE MATERNITY WARD
VIEW OF THE MATERNITY WARD AND BEDS
Will be posting pictures of chickens under broody hen, Goldy. Coming 29th of September.
​