This page is a work in progress, proceed with caution!
My Large Fowl


My main Roo Versace – he is a Splash Orpington Roo, hatched 4/22/08 from Greg Marlett's line. I did not hatch him, a BYC member was rehoming him and some other chickens and I was very lucky to get him. He is incredibly sweet – you would not know that I did not hand-raise him.
​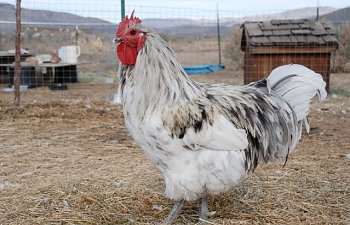 The EE's – Sweet Amelia (back), she will be 1 this March 2010, and Chloe she came with Versace and I think she will be 2.
The EEs and Buffy (March 2009 hatch)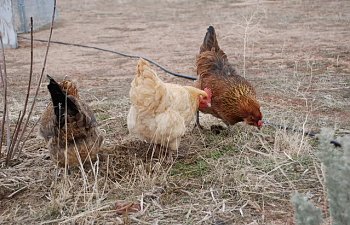 My Delawares – March 2009 hatch
Stacey
Lacey – she laid all winter and has not molted yet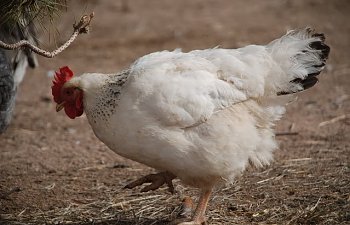 My Cochins (LF)
Sylvia (came with Versace) she made a pest out of herself until I finally said "I'll take her" (her broody daughter is shown with her – Marion-berry is a Versace x Chloe cross pullet)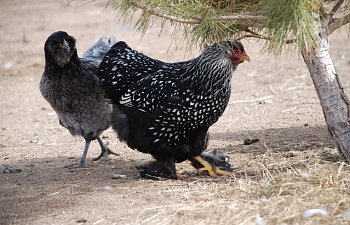 Blondie (March 2009 hatch) her broody daughters around her – Orpingtons from Gumpsgirls' Orp eggs (Oct. 9, 2009 hatch)
Some of my chicks - pictures taken Feb. 10, 2010:
My first roo – Marilyn (yeah wanted a pullet badly – instead of a Monroe, I got a Manson) was going to freezer him, but I just love him and his personality so am really thinking about keeping him for future EEs (Sept. 8, 2009 hatch Versace x Chloe)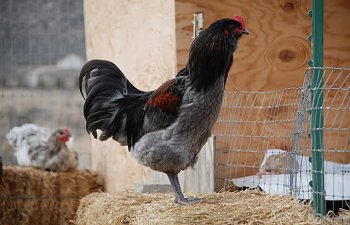 Lightfoot (Versace x Sylvia cross) and on the far right is Gumpers – from Gumpsgirls' Orp eggs.(Oct. 9, 2009 hatches - next 4 pictures)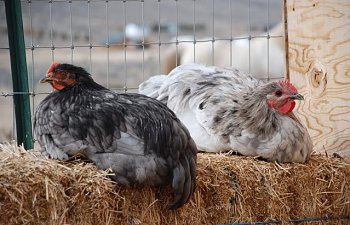 Marion-Berry (Versace x Chloe)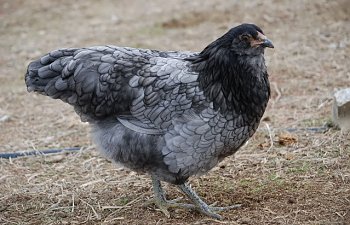 Blue-Berry (Versace x Chloe) scooting in front of Sylvia and Marion
That's it for my LF.
​