Hi! I'm new here to BYC and I LOVE it. We live in Sunny San Diego with our zoo
of animals. We have all sorts of creatures from mice to dogs to frogs. My
heart belongs to the ducks though. My boy Wendall was my 1st. He hatched along
with 4 other siblings. He was the first to pip but the last to hatch.
He took his time. Still not out...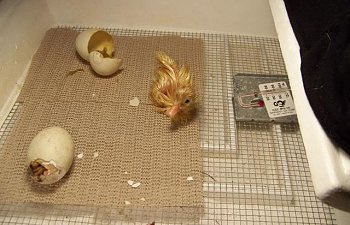 He finally made it out though (with a little help from his mommy)
What a handsome boy.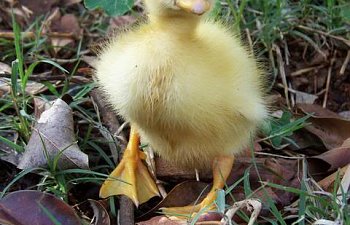 I knew right away that he was a keeper.
Everyone seemed to like him too.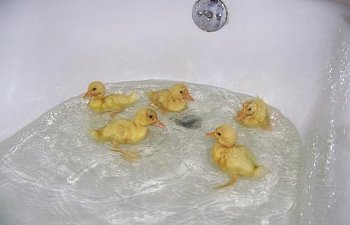 Christmas time with ducks! Soooo fun

Wendall grew up but we didn't keep his
siblings so we decided to get him some new company.
Meet the girls.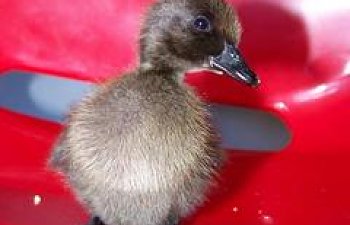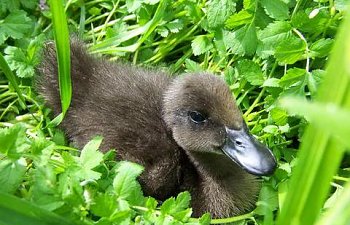 A day at the beach...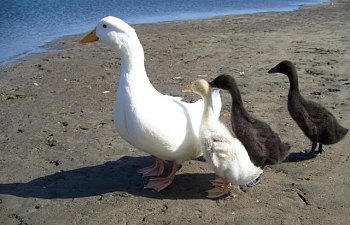 The happy couple, Wendall and Ofelia


The rest of the clan. Well, not all of them.
Not even close! haha.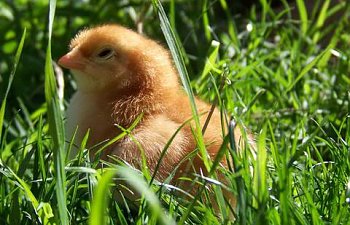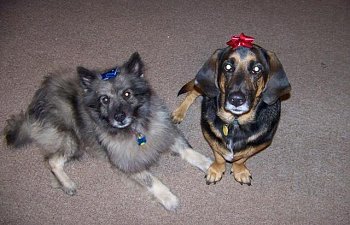 Fresh out of the incubator...our newest additions: